News
Grad students take second place in provincial competition
Congratulations goes out to two of our Hispanic Studies PhD Students, David Brown and Javier de la Rosa.  They teamed up and entered the Communitech Data.Base Challenge.  Out of a few hundred teams that applied, David and Javier's project was selected to be one of the five finalists to come to Waterloo last weekend and present their project to a panel of judges.  Their project  DATA.CARE: Data for a Healthier Ontario, won second place.
---
If These Walls Could Talk: The Downtown Oral Histories Project
A graduate of the Comparative Literature PhD program, Roberta Cauchi Santoro discusses the history of Downtown in this article from the October 24th to November 6th, 2013 issue of Scene Magazine.
---
Western arts and humanities getting tech infusion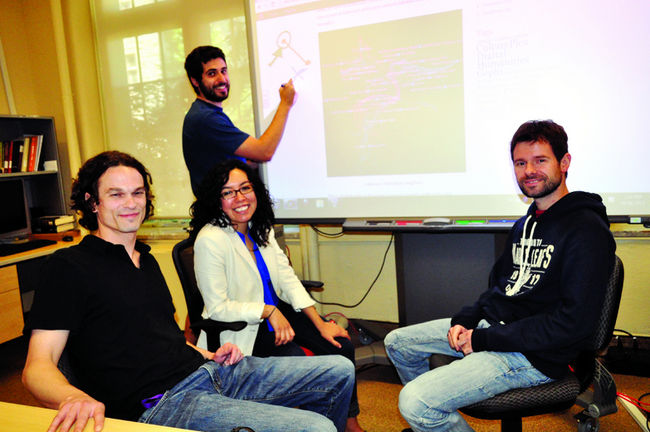 By Chris Montanini The Londoner, June 11, 2013 
Researchers at Western University are leading efforts to rejuvenate arts and humanities studies and they're reaching out to students in more technical disciplines for some help. Read More 
---
Italian is alive, well and growing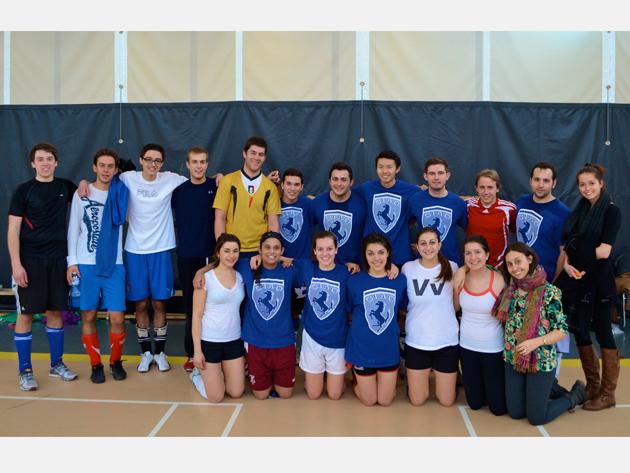 By Stephanie Grella Panoram Italia Magazine June 4, 2013 
Students can now feed their curiosity about anything Italian at Western University in London, Ont. In addition to having a thriving Italian student association, the school has recently expanded its Italian major program thanks to demand and growing enrollment. Read More
---
Replanting the Forest City, one textbook at a time
The new Digital Humanities program at Western is already making an impact on the world around us. Students from the Digital Humanities 2121G course took a class project outside of the classroom and are looking to add more trees to the forest city. Please click here to read the full article.