Who We Are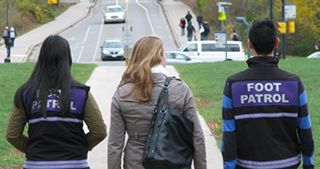 Western Foot Patrol is a volunteer driven service that provides safe escorts, deters crime and promotes safety awareness on the main and affiliate college campuses.
News & Events
Closed For The Summer
April 30, 2014 - Foot Patrol does not provide services during the summer; services will resume in September. We are in the office however, so please feel free to contct us at wfp@uwo.ca. Have a safe and happy summer!
---