The Team
Project Leadership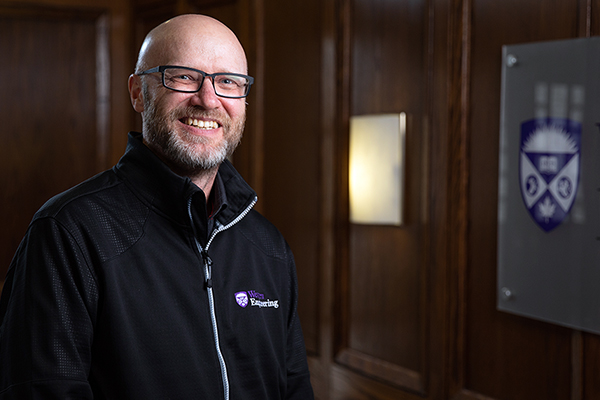 Greg Kopp
Dr. Greg Kopp is the ImpactWX Chair in Severe Storms Engineering, lead researcher in the Northern Tornadoes Project, and a professor in Western University's Department of Civil and Environmental Engineering. He received a B.Sc.M.E. from the University of Manitoba in 1989, a M.Eng. from McMaster University in 1991 and a Ph.D. in Mechanical Engineering from the University of Toronto in 1995. His expertise and research relate to mitigating damage to structures during extreme wind storms such as tornadoes and hurricanes.
He works actively to implement research findings into practice, currently serving as Chair of the ASCE 49 Standards Committee on Wind Tunnel Testing For Buildings and other Structures, and as a member of various other Building Code committees. A former Canada Research Chair in Wind Engineering, he is also the lead researcher for the Three Little Pigs Project at The Insurance Research Lab for Better Homes.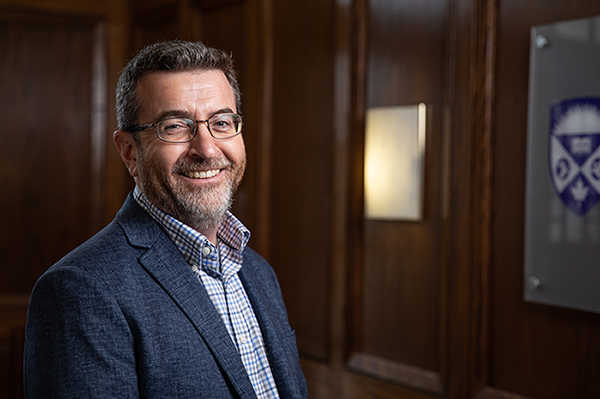 David Sills
Dr. David Sills is Executive Director of the Northern Tornadoes Project. He received a BSc in Atmospheric Science and Certificate in Meteorology from York University in 1993, as well as a PhD in Atmospheric Science from York University in 1998. He worked for more than 20 years as a severe weather scientist with Environment Canada, conducting research on Canadian tornadoes, severe weather nowcasting and mesoscale meteorology. He was awarded the CMOS Rube Hornstein Medal in Operational Meteorology and the Geoff Howell Citation of Excellence for Innovation. Dr. Sills serves as Associate Editor for the journals Atmosphere-Ocean and Monthly Weather Review.
When not investigating the latest tornado, he also writes/performs indie folk-rock, is an avid photographer, and sails the Great Lakes with his wife Heather.
---
Project Partner
John Hanesiak 
Dr. John Hanesiak's collaboration with Northern Tornadoes Project provides critical research and expertise for the Western Canada region of the Project. He is a professor in University of Manitoba's Department of Environment and Geography. Dr. Hanesiak received a B.Sc. in Physics and Mathematics from University of Winnipeg in 1990, a Certificate of Metereology from York University in 1991, a M.Sc. in Atmospheric Science from York University in 1994, and a Ph.D. in Geography from University of Manitoba in 2001. Prior to joining University of Manitoba in 2001, he was an operational meteorologist with Environment and Climate Change Canada. Currently, he researches convection processes, severe/extreme weather and climate, storms, and surface-atmosphere interactions. He uses field measurements and numerical modelling to better understand the processes and interactions within these areas.
---
Project Staff & Students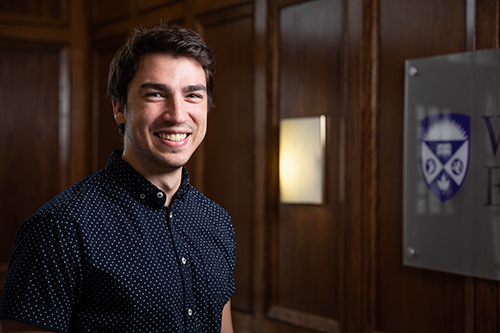 Aaron Jaffe
Aaron Jaffe's Master's thesis on tornadoes was a series of high pressure situations -but think data, not deadlines. During a tornado, flying debris often shatters windows and breaks doors. Wind rushes in, and internal pressures push the roof and walls outwards. Outside, external pressures from the tornado pull the roof up and apart. Using model houses, wind tunnels, and computer simulations, Aaron's (BESc '17, Civil and Structural Engineering, Western University, MSc '20, Civil and Structural Engineering, Western University) research predicts internal pressures of houses when they are in the midst of tornadoes. His study, one of the most comprehensive in his field so far, is helping engineers and home-builders construct stronger, more resilient houses. "We can't stop tornadoes, but we can better predict their impacts, and design stronger houses to protect against them," he says. As the Northern Tornadoes Project's full-time research engineer and member of the Tornado Damage Survey Team, Aaron conducts engineering analysis of damaged and undamaged houses, analyzes aerial surveys of severe weather events, and summarizes the Team's damage reports.
---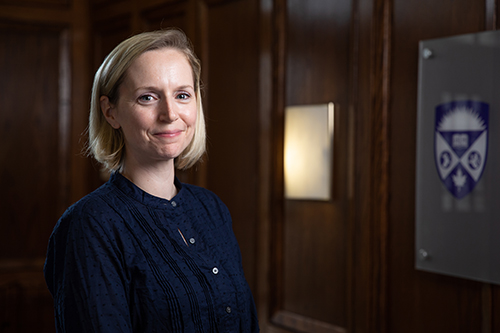 Lesley Elliot
During warm summer months, Lesley Elliott (BSc [Hons] '04, Atmospheric Science, University of Alberta, MSc '06, Earth and Atmospheric Science, University of Alberta) is exploring nearby parks and trails with her young family, hitting up a local farmer's market, and also, tracking tornadoes with her keyboard and mouse. As the Project's main research meteorologist, Lesley is routinely checking radar imagery (and sometimes satellite imagery and lightning maps), and tornado-related hashtags on social media. She creates most of the Northern Tornadoes Project's tornado outlooks (daily during the peak season from June to August, and only as needed during the remaining months). The outlooks describe the risk of tornado formation (chance, likely or outbreak) based on meteorological observations and various weather model output and are intended to prepare the Tornado Damage Survey Team for possible action over the next several days. Lesley also creates event maps for the Team. The maps contain social media reports, radar-based storm tracks, ground survey observations, and sometimes, eyewitness accounts from locals. They also contain damage tracks observed with satellite imagery and flight plans for future high-resolution aerial imagery surveys. "I feel fortunate to be part of a group that is making sure that people are more aware of and better protected from tornadoes in Canada," she says.
---

Connell Miller
Connell Miller's PhD thesis was all about protecting your home from the elements. The most common and popular types of cladding (like vinyl siding, and roof pavers) have air gaps for drainage and installation purposes. After wind storms, claddings often fail, even though they are designed to withstand that wind. Connell (BESc [Distinction] '14, Structural Engineering, Western University, PhD '20, Structural Engieering, Western University) used full-scale experiments to better understand how wind interacts with air gaps in common types of residential cladding. His research is helping create more accurate building codes for them. "Cladding wind loads in current building and manufacturing codes are either inaccurate or absent," he says. "That is why it is common to see failures of cladding where there shouldn't be." Connell is also a Northern Tornadoes Project's part-time research engineer and member of the Tornado Damage Survey Team. Apart from conducting damage surveys, he is also responsible for developing and conducting drone surveys. These map tornado paths at very high resolution, and allow better examination of damaged vegetation and man-made structures.
---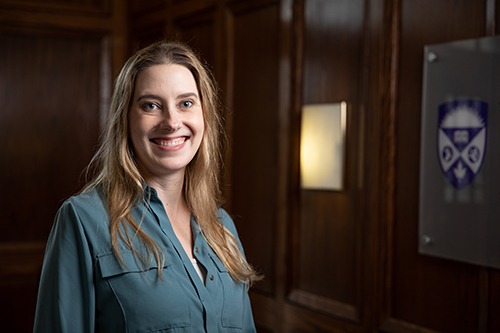 Joanne Kunkel
Joanne Kunkel (BSc [Hons] '12, Atmospheric Science and Certificate in Meteorology, York University, MSc '16, Atmospheric Science, York University) roams Canada, almost 500 kilometres high with her keyboard and mouse. The country sprawls across her computer screen, from The Prairies to Southern Ontario to New Brunswick. The Northern Tornadoes Project's satellite analysis lead studies daily satellite images, scanning for telltale signs left in the wake of tornadoes and other severe weather events - fallen trees, razed tracks, damaged crops, for example. She is also continuously scanning over the country, section by section, looking for historical tornadoes, and uses her meteorological skills to contribute to the daily tornado outlooks. Before heading out to the field, the Project's Tornado Damage Survey Team relies on Joanne's vital work and eye for detail to plan out survey routes and mark places of interest. As a meteorologist, she wishes people took tornado watches and warnings more seriously. Joanne's analysis will help researchers and meteorologists better understand tornado events. Joanne is starting a part-time PhD under Dr. John Hanesiak at University of Manitoba. She will examine atmospheric boundary layer variations across cropped and forested regions in Alberta's foothills, and investigate the utility of satellite products for the purpose of tornado damage path identification over croplands.
---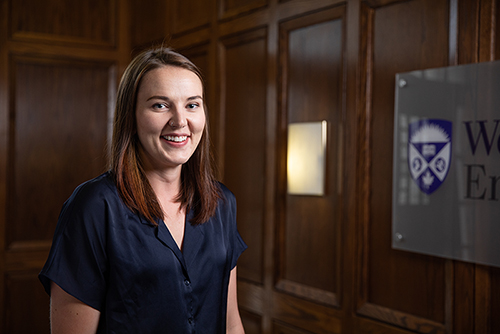 Sarah Stevenson
Sarah Stevenson (BSc [Hons] '15, Civil Engineering, University of Manitoba, MESc '17, Wind Engineering, Western University) is tearing apart houses for her PhD. With the click of a mouse, and some computer code, she buffets them with high winds, rams them through thunderstorms, swirls them around in tornadoes. By studying how severe wind events weaken the bones and joints of a house - connections between ground to floor, floor to wall, wall to roof (and everything in between), for example - Sarah's research is helping develop stronger, more resilient houses. Currently, Canada's building codes rarely take severe wind effects into account. With climate change potentially affecting severe weather patterns in the coming decades, Sarah's research will play a critical role in newer, more improved building codes. She is also a member of the Northern Tornadoes Project's Tornado Damage Survey Team, where she investigates the devastating after-effects of tornadoes on people's homes. The field studies, in addition to site inspections of new houses under construction, often find their way into her computer models, making her findings more realistic and practical than anything being currently studied.
---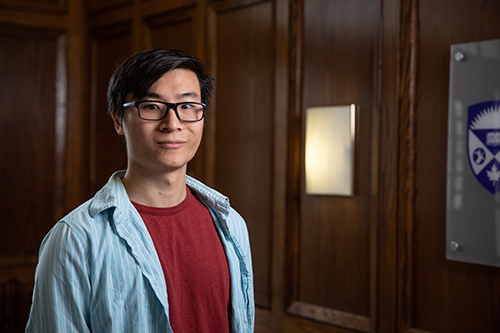 Emilio Hong
"Human impact in the wake of tornadoes and other severe weather events has always affected me,"says Emilio Hong (BESc '15, Civil and Environmental Engineering, Western University). "That's why we do what we do - to prevent this from happening again." The PhD scholar and Northern Tornadoes Project part-time research engineer is also a member of the Tornado Damage Survey Team. Following severe weather events, Emilio helps to analyze images obtained from drone and aerial surveillance that are used to determine the extent of tree damage and classify events into tornadoes, or downbursts, for example. The catch - he need to do it by eye.  His solution - automate the procedure using computer modelling and artificial intelligence (AI) to drastically cut down analysis times. The AI program will also be able to scan drone or aerial photos of severe weather damage (tornado tracks, for example) in forests, and decide the type and severity of the event in seconds. The work will improve our knowledge on current risks and estimated effects of tornadoes. Emilio is also working to change how we evaluate tree damage after severe weather events, in order to make the current system more accurate, and standardize tree damage evaluation.
---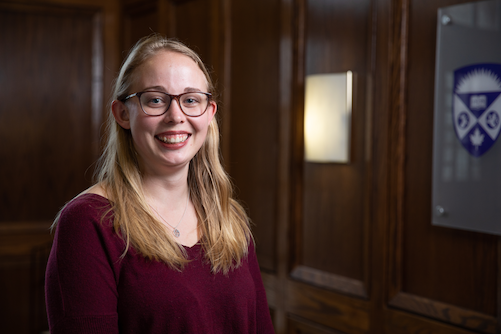 Liz Sutherland
Geographic Information Science (GIS) is an incredible data collection tool that helps elevate what engineers do," says Liz Sutherland (BSc [Hons] '16, Geographic Information Science, Western University). As the GIS Technical Specialist for Northern Tornadoes Project (and Western Libraries Map and Data Centre), she is integral to correctly storing, cataloging, and maintaining massive amounts of information and data from the Project's aerial, drone, satellite, and ground surveys. She also maintains geospatial datasets, delivers workshops, and consults with academics within Western University's network. Prior to Liz's arrival at the Project, team members would conduct ground surveys, come back to the laboratory, pore over field data, and manually combine it with photographs, and aerial and drone surveys. Liz's Survey123 app lets team members leverage the power of GIS to capture field locations and gives them a form to enter all descriptive data. "Within hours, I can turn those data into maps and application through GIS shortly after it is uploaded," she says. "The team can see all field data and important statistics, such as the number of damaged trees or maximum wind speed assessments right away." Her work has saved the team valuable time by moving away from tackling individual data points to combining it under one platform and analyzing it immediately. Another of Liz's contributions - the Project's Open Data Site - is a pioneering example of a university-driven open data platform being utilized by severe weather researchers. The Site has helped build bridges between Project members and the general public, who can easily explore Canada's tornado data under a single user-friendly website. In both of Elizabeth's creations - the Survey123 app and Open Data Site - she uses GIS to connect location to information and helps users capture data and communicate research.
---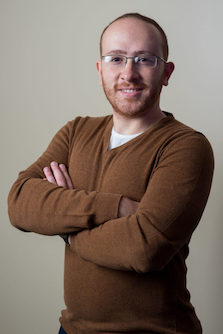 Ibrahim Ibrahim
Ibrahim Ibrahim (BSc '12, Civil and Environmental Engineering, Alexandria University, MSc '17, Civil and Environmental Engineering, Western University) is building maps out of numbers. For his PhD, the former civil engineer is combining and analyzing decades of meteorological data from multiple sources such as radars, satellites, and wind observations. His hope - build a database for a map of North America that estimates downburst frequency anywhere in the continent, and their intensities. Currently, no such map exists. Critically, the comprehensive dataset will help civil engineers understand how downbursts affect buildings. "We have very good records for 'everyday' winds, but there is little data for downbursts," he says.  As part of the Northern Tornadoes Project's Tornado Damage Survey Team, Ibrahim will be tracking - you guessed it - downbursts.
---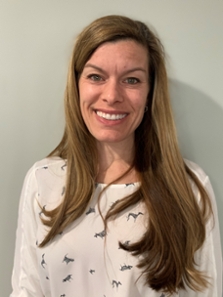 Jennifer Spinney
Jennifer Spinney (MA '10, Anthropology, Western University; PhD '19, Anthropology, Western University) studies the various connections between groups of people living and working at the intersections of environment and society. As an environmental anthropologist, she takes a holistic and comparative approach to understanding the social and cultural diversity of these groups in environmental and extreme weather contexts. Spinney draws on qualitative research methods in her investigations to understand how people make meaning, assess and communicate risk, respond to uncertainty, and engage in protective action decision making during severe weather events, such as tornadoes and flooding. As a social science research associate with the Northern Tornadoes Project, Spinney is heading a sub-project centred on advancing the group's understanding of residents' social experiences during and recovery following the Angus, Ontario (2014) and Dunrobin, Ontario (2018) tornadoes. As a supplement to efforts made by NTP that provide an assessment of physical damage during these tornado events, Spinney's work intends to uncover the variability of human experience during Angus and Dunrobin tornadoes, as well as develop a more nuanced accounting for the recovery of social lives following these catastrophic events, such as the rebuilding of social practices that take place as the damaged buildings and homes are repaired and recommissioned for use.
---
Aniruddho Chokroborty-Hoque
Aniruddho Chokroborty-Hoque (MSc '10, Microbial Ecology, Western University, PhD '17, Genetics and Neuroscience, Western University) is a research communicator who has happily migrated from a fifteen-year stint conducting research to a lifetime of writing its stories. He is using multiple communication initiatives (e.g. commissioned op-eds, interviews, social media content, podcasts, videos shorts) to communicate the 'so what, who cares?' of NTP research to its various audiences - researchers, policy-makers, weather enthusiasts, and the general public. Aniruddho works with the NTP team to strategize and deploy storytelling strategies to raise the Project's visibility on national and international platforms. "I would like to help establish NTP as the authoritative source of open-access data and research on extreme weather events," he says.