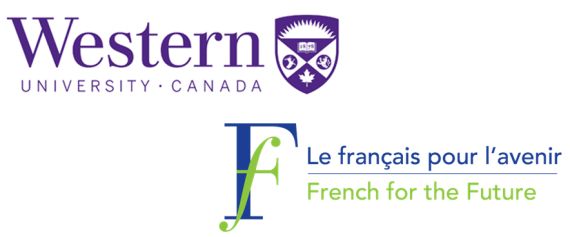 Signature Sponsor
Commanditaire vedette

Fincore Canada repose sur la vision et le succès de sa propriétaire et présidente, Loredana Onesan Bowler, dont l'expertise dans le développement immobilier et dans la gestion des immeubles de placement a engendré une pratique de planification financière de succès. Cela a préparé le terrain pour l'emphase que Fincore Canada place actuellement sur les projets immobiliers visant des espaces commerciaux, des cliniques médicales et des maisons de retraite.

S'appuyant sur son succès antérieur dans la détention et gestion des maisons de retraite, Fincore Canada a ouvert récemment les résidences de retraite Lifestyle Oasis. Chaque corps de logis sera doté d'un centre de réhabilitation et d'une clinique médicale; la première résidence a déjà ouvert ses portes à Lucan. Trois autres bâtiments, dont un à Dorchester, seront inaugurés dans les 18 prochains mois.

Proposant des ensembles architectoniques qui combinent des cliniques médicales, des centres de réhabilitation et des résidences de retraite d'après les critères de qualité les plus modernes, les résidences Lifestyle Oasis sont conçues de manière à offrir aux retraités un espace de vie luxueux qui englobe des options de soins de santé flexibles et compétitives.

Aujourd'hui, Fincore Canada est prêt à réaliser son projet le plus ambitieux jusqu'à date, le complexe SoHo Wellington Centre. Cet ensemble résidentiel, médical et de réhabilitation va stimuler la prospérité du quartier SoHo en créant des emplois temporaires et permanents, en revigorant le centre de London et en générant de nouvelles possibilités et des bénéfices significatifs pour la ville.

Les projets de Fincore Canada sont durables et s'appuient sur un design urbain progressif, ainsi que sur l'investissement solide dans la communauté.

  

Fincore Canada is founded on the vision and success of its Owner and President, Loredana Onesan Bowler.  Her expertise in real estate development and management of investment properties led to a successful financial planning practice.  This business laid the groundwork for Fincore Canada's present focus on commercial, medical clinic and retirement residence development.

Building on success in retirement residence ownership and management, Fincore Canada has recently launched the Lifestyle Oasis Retirement Residences.  Included in every facility will be a "Rehabilitation Centre and Medical Clinic" with the first location now open in Lucan.  Three additional Oasis facilities, including one in Dorchester, are being launched in the next 18 months.

With an industry-leading combination of medical clinics, rehabilitation centres and retirement residences, the Lifestyle Oasis facilities are designed to offer luxurious accommodations and amenities in conjunction with top quality, flexible health care options for retirees. 

Today, Fincore Canada is poised to move forward on its centrepiece SoHo Wellington Centre complex.  This residential/medical/rehabilitation development will set the tone for prosperity in the SoHo neighbourhood, provide construction and permanent jobs, help to repopulate London's downtown core and generate significant economic opportunities and benefits for the City.

Fincore Canada projects are sustainable and based on progressive urban design and solid economic investment in communities.