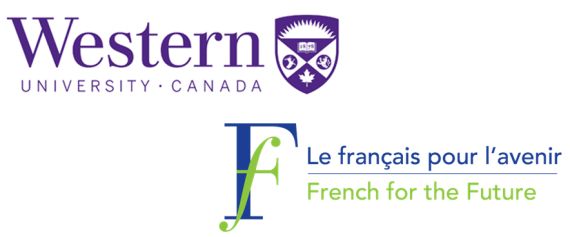 Workshop 3 / Atelier 3
Study Elswhere / Étudier ailleurs

in room / dans la salle
University College 138A

 
Description: This workshop presents the opportunities to study French outside the province (six weeks exchange at Trois-Pistoles Quebec) or outside Canada (one year exchange in Nice, France). Meet the program coordinators and the students who have taken advantage of these oportunities.

 

Description: Cet atelier portera sur les programmes d'échanges disponibles pour les étudiants qui choisissent d'étudier le français. Nous vous parlerons de deux programmes en particulier: l'échange avec l'université de Nice, qui est un échange d'une année universitaire, et le stage à Trois Pistoles, Québec, qui est un stage de six semaines pendant l'été.

Animators / Animateurs:
Christine Roulston
André Beaudin


Biography:
Chris Roulston is a French and Women Studies professor at Western Univeristy specialised in 18th century literature and women authors. In 2011-2012, she was the on-site exchange coordinator at the University of Nice, for a group of 27 students from four Canadian universities.

For over 20 years, André Beaudin has been in charge of the pedagogical training of the professors of French Second Language at the Université Laval and the Université de Québec Rimouski. Three years ago Mr. Beaudin became the Director of Trois-Pistoles French Immersion School where he taught French as a Second Language. He is also in charge for pedagogical training for Teaching Assistants at the Department of French Studies, Western University.

Biographie:
Chris Roulston est professeur(e) de français et de l'étude des femmes à l'université de Western Ontario. Elle est spécialiste de la littérature du dix-huitième siècle et des auteurs femmes. En 2011-2012, elle était la directrice du programme d'échange avec l'université de Nice, qui comprenait 27 étudiants de quatre universités canadiennes.

André Beaudin a été responsable de la formation des enseignants de français langue seconde à l`Université Laval et à l`Université du Québec à Rimouski  pendant  plus de 20 ans. Il a également été professeur de français langue seconde à l`École de langue française de Trois-Pistoles, affiliée à Western University. Depuis trois ans, M. Beaudin est directeur de Trois-Pistoles French Immersion School . Il est également responsable de la formation pédagogique des " Teaching Assistants " au Département des études françaises de Western University.