Current Post Docs
Amanda White
Postdoctoral Fellow

Research Interests / Specializations: Entangled Roots: Imagining human-plant futures differently in an age of crisis is a research-creation project that examines the symbiotic relationships between humans and the plants that we eat. Working at the CSC in the Department of Visual Arts at Western University, I will focus on how, amid current ecological crisis, the future of our relationship with edible plants might be interrogated and reimagined through artistic and curatorial interventions, scholarly writing, and teaching.
Biography: Amanda White (She/her) is an interdisciplinary artist and scholar working at the intersection of art, environment and culture, examining alternatives to the dominant visualizations of the environmental, with a current focus on plant studies. Amanda holds a PhD (Cultural Studies) from Queen's University, a MFA (Visual Art) from the University of Windsor and a BFA from OCADU. She has exhibited and published work across disciplines with support from SSHRC, the Canada Council for the Arts and the Ontario Arts Council among others. Current research includes several ongoing studio-based works in progress and a forthcoming co-edited book project.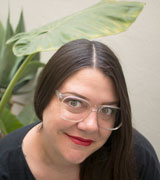 Zoë Heyn-Jones
Postdoctoral Fellow

Research Interests / Specializations: Zoë's SSHRC postdoctoral fellowship project "Curating Food Security, Sovereignty and Justice in Canada and Mexico" explores the urgent worldwide problem of food insecurity—and how the arts can help to solve it. By creating a new international course that culminates in a student-led exhibition with the Centre for Sustainable Curating and a series of publications, Zoë's project shows how the arts can work to achieve food security, sovereignty and justice in Canada and Mexico.
Biography: Zoë Heyn-Jones is a researcher-artist and cultural worker who grew up on Saugeen Ojibway land in Ontario, Canada and on Tz'utujil/Kaqchikel Maya land in Guatemala. Zoë holds a PhD in Visual Arts from York University and a graduate diploma in Latin American Studies from CERLAC (the Centre for Research on Latin America and the Caribbean, York University). Zoë is a co-founder of the F4A (Film for Artists) collective and F4A's Site + Cycle residency project that combines analogue filmmaking instruction with teachings about site specificity and plant-based image making. She lives and works in Tenochtitlan/Mexico City and Tkaranto/Toronto.