News & Events
---
September 25, 2018 | University College 1405
Emma Frankland, award-winning performance and theatre artist
In London, England Emma has been a core member of Shakespeare's Globe's 'Read Not Dead' project, and her work on the 'None of Us is Yet a Robot' project explores gender, trans identity and the politics of transition. Her success and imagination as a performer, as well as her work exploring the politics, representation, and experience of trans identity and transition, offer much of interest for our students and ourselves.
---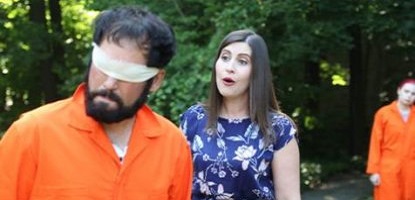 July 26, 2018 | Western News
Summer Shakespeare welcomes Milton to stage
This year's Summer Shakespeare production is a provocative, world premiere modern-dress version of John Milton's Samson Agonistes, a dramatic retelling of the hero's captivity and final catastrophe which will also include a fascinating roundtable discussion with leading Milton scholars and Play Director.
---