School Day Fun
December 1st, 2017 was a memorable day as Mustangs Care and Sport Western hosted over 1500 local students from London and the surrounding area for a School Day Game. The Western Women's basketball team faced off against the Laurentian Voyageurs in front of a very boisterous crowd that cheered from tip-off right to the very end. The students were entertained with a very exciting game which saw the Women's team earn a 78-74 victory over Laurentian. It was one of the largest crowds in Alumni Hall over the past few years and we hope to see more fans out for the rest of the year!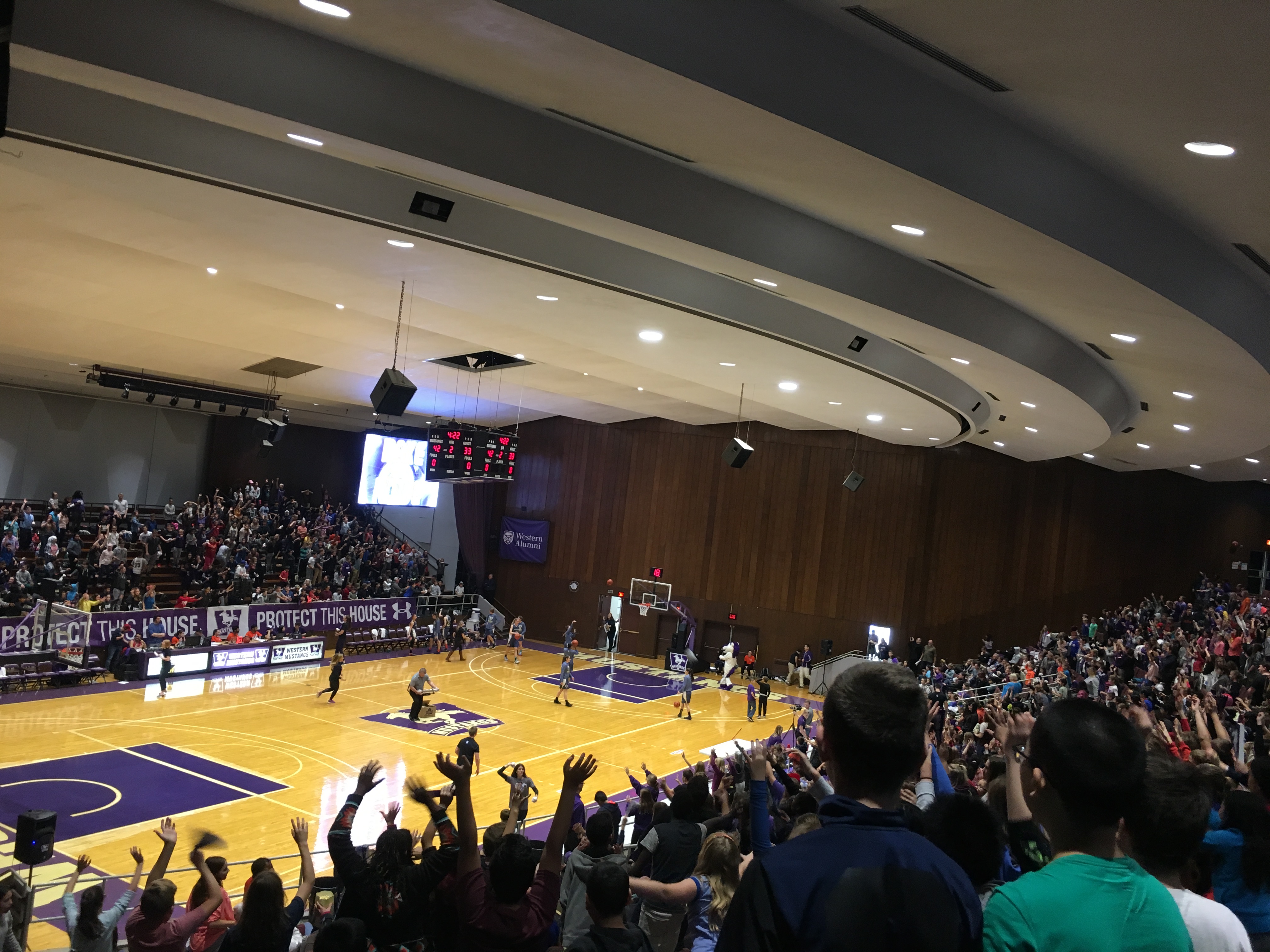 T-Shirt Toss In Full Swing!
Fun School Day Facts:
1685 students attended the game.
16 schools in attendance.
34 student athletes volunteered for the event.
400 t-shirts were distributed via volunteers and our awesome t-shirt cannon.
Next Up!
We're hosting our next school day game on January 26th as our Women's hockey team face off against Laurier Golden Hawks. We hope to fill every single seat in Thompson Arena and make this our biggest school day event yet!
If your class or school is interested in attending please contact our Sport Western Office at 519-661-2007 or swcamps@uwo.ca