Counsellor of the Week- Dylan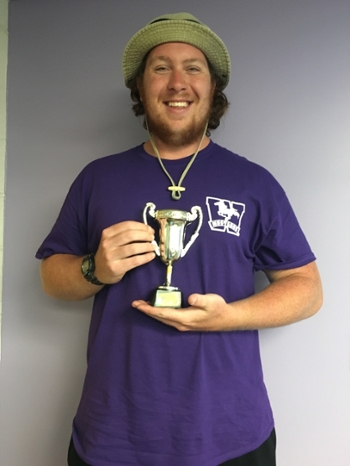 Our very first Counsellor of the Week for 2016 is… Dylan!
Dylan is our tallest staff member and he has a heart that matches his height! 
This is Dylan's first summer ever going to camp! Dylan loves working at Sport Western because it gives him a chance to be a kid again, and he truly became a modern day Picasso in Sr. Art during Week 1. He even loves camp so much that he volunteers to work Early Supervision which starts at 7:30 AM!
Dylan is going into his second year at Western University, and is pursuing a degree in Criminology at King's. He is also a member of Western's Varsity Football Team.
Fun Fact: Dylan's favourite camp snack is ANY type of cookie!
Dylan, we admire your ability to connect with campers, and appreciate the endless enthusiasm that you bring to camp! Any camper is lucky to have you as their counsellor!