We are excited to share the profiles of a few current counselors who also spent time as campers at Sport Western! We will kick things off with one of our beloved returning staff, Katelyn Gosling… or as many of you probably know her, "Goose"!
Goose's favourite memory as a camper was learning to play new activities and sports she did not have the opportunity to play at school. This 5 year returning veteran is continually drawn to Sport Western because of the variety of activities offered and fun people she gets to see and work with every day.
Her favourite memory as a counsellor has been watching the campers leave after a remarkable day or week at camp. All the while knowing that she was able to help create fun and lasting memories for them.
If Goose could be any animal—besides a real Goose of course—she would love to be a monkey because she thinks they are hilarious and full of energy. If you ever run into Goose at an ice cream shop, you will probably see her eating "Half-Baked Ben and Jerry's" or any sort of fruit flavour!Goose's role model is her mom. Goose is always impressed with how hard her mom works and feels inspired to be a better person because of her.
Thanks for all the wonderful work you have done and continue to do for us Goose, our staff team would not be the same without you!
Matt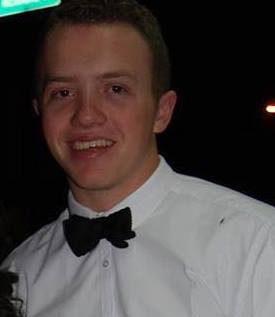 Next up we have Matt! Matt's favourite memory as a camper was scoring his first ever goal during the Friday game at hockey camp—he was only 6! As a counsellor, he loves being able to do the same kinds of activities with the kids that he once did as a camper. 
Matt loves coming back to Sport Western because there are always a great group of kids and staff who try really hard to make every camper's week the highlight of their summer! He also enjoys being active and playing sports so Sport Western is a place that could never get old for him!
Matt's role model is Santa. Matt looks up to Santa because he works all year round while merely asking for milk and cookies in return! Plus… Matt really admires Santa's awesome beard. 
If Matt had the choice of being any superhero he wanted, he would choose Superman. Matt loves that Superman has every kind of power you could imagine… and as long as he stays away from kryptonite is unstoppable! 
If you ever want to bring Matt a slice of pizza, make sure it has as MUCH cheese and meat as possible!! And definitely NO mushrooms!
Thank you for choosing to come back to us still Matt! You are a valuable member of our team and we cannot wait for another fun summer with you here!
Matt - 'Gator'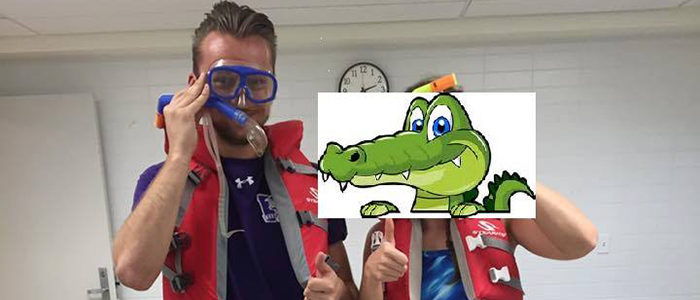 Moving on to a counsellor who is still a big kid at heart… Matt! Most of you will remember Matt as "Gator"- why is that his nickname? No one knows! Gator was a camper at Sport Western when he was a kid, and his absolute favourite memory was playing basketball 'tweedy bird'! 
As he's grown, Gator fondly remembers Sport Western, and now that he is a counsellor, his favourite part is seeing how his campers grow and make friends! Gator believes that camp is one of the best experiences a person can have- you can truly create lifelong friendships!
Gator loves coming back to Sport Western because he recognizes that the camp holds a very high standard for its counsellors. Gator has tons of fun at work with the campers and with the staff who are always working above and beyond our expectations!
If Gator had the chance to be a camp counsellor for one specific camp… he would pick Multi-Sport. It gives everyone an opportunity to try many sports, and allows for a lot of fun to be shared!
If you asked Gator if he could go anywhere in the world, he would pick Africa- Gator desperately wants to go on a safari to see all of his favourite animals in their natural habitat. But if you want to see Gator in his natural habitat… come to Sport Western! Gator says that if he could only eat one single food for the rest of his life- it would be tacos! Guess you'll find Gator in Africa eating tacos and playing every sport!
Thanks for coming back year after year- our team would truly not be the same without you! Your boundless energy and enthusiasm always brightens up everyone's day- whether it be a camper, parent or staff!
Sabrina
Now we turn the spotlight to Sabrina! Sabrina's favourite memory as a camper was getting involved with new sports that she had never heard of before. She is currently a member of Western's varsity field hockey team, a sport that she learned about while at Sport Western! She found her favourite sport here!
As a counsellor, her favourite memory to date has been helping a once shy camper become more comfortable at camp. By the end of her week with Sabrina, the camper asked her mom if she could return the next week as she had had so much fun! This event showed Sabrina how Sport Western, and the great counsellors we have, can truly impact the lives of our campers!
Sabrina loves coming back to Sport Western because it is a fun and inclusive environment to work in. She loves sports and kids so she has tons of fun at work. Every day brings a new and exciting experience! Sport Western is a part of who she is and it has truly changed her life. Now that she gets to work here, she hopes to pay it forward by impacting a camper's life in a meaningful way!
Sabrina has multiple role models, but one that really stands out to her is her grandma. Her grandma is a very strong woman who has been through numerous hardships but always manages to walk away from them with a smile on. She is an amazing lady who stays physically fit, volunteers with many organizations and always manages to make it to all of her grandkids sporting events.
If you ever want to buy Sabrina a sweet treat, be sure to bring her chocolate… BUT if you can't find any, you can also bring her Swedish Berries! If Sabrina could be on any TV show she would want to be on Grey's Anatomy.
Your passion and dedication to our team is evident every day! We are extremely lucky to have you Sabrina and hope you continue to join us for many summers to come!