Bored? Here are 6 Things You Can Try This Summer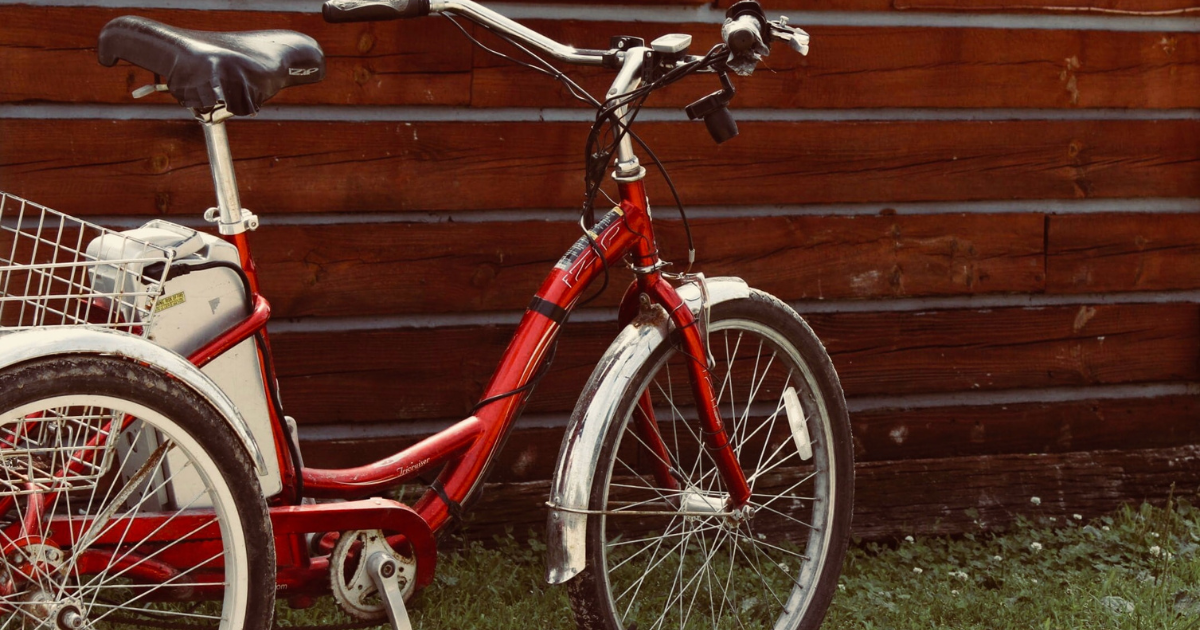 Written by: Ivan Quan, 4th Year Medical Sciences
Photo by: sydney Rae on Unsplash
Summertime—it might be the perfect time to prepare for the upcoming academic term or advance forwards career-wise, but it's even more so a time to relax after a couple of tough semesters. If you find yourself with some spare time, here are some summer activities that I would highly recommend.
1) Go for a bike ride
Cycling might just be my favorite summertime activity. Whether it involves mountain biking on local trails, casual cycling on paved pathways, or simply running errands, I always enjoy time spent on a bike. It's a great way to get some fresh air, exercise, and stay healthy. It's a motivator to get outside, and I've noticed that it pushes me to ride longer and farther each day while discovering new places in a way that no other sport has. I've also personally found that getting outside to see nature (touching grass, as they say), has done a lot for my mental wellbeing and has made me notably less stressed day to day. I also recommend trying to replace daily commutes and errands made by car with a bike trip instead, even if it's just a little at a time. Not only are you doing your body a service for your health, it also gets just one more car off the road to look towards a less car-dependent, sustainable future.
2) Catch up on the entertainment you couldn't find the time for
Especially in the internet era, there's a near-infinite number of shows and movies to watch, music to listen to, books to read, and games to play. During the school year, I can never seem to find the time to consume all the media I wish, and my to-watch, to-read, and to-listen lists continue to grow. The summer is the perfect time to tackle the entertainment you've been putting off.
3) Learn to cook your favorite dishes
I don't know if it's just me, but I've noticed that food tastes better than it should when you work to make it yourself. It might just be me justifying the effort or my personal biases, but either way, I found eating food that I've cooked to be extremely rewarding and makes up some of my most memorable food-related experiences. Not only is it a rewarding experience, learning to cook in the summer can even save you money if you maintain your learned skills into the school year. My go-to dish to cook is fried rice since it's a dish you can make with nearly any leftover meat or vegetables at hand. Cooking really is as hard as you make it. You can learn to put together a complex dish as an advanced culinary artform, or you can focus on simplicity and practicality just to get food on the table. Grabbing some friends or family to cook with you can help make large meals with many side dishes can also be a great way to learn and have fun in the kitchen. There's really no wrong way to go about it, and no better time to learn than the present.
4) Discover new spots in your community
Exploration doesn't always have to steer far from home. Look for new ways to discover your community by seeking interesting spots on more unfamiliar streets. I've found Google Maps to be an amazing resource for this, and I've found many restaurants, shops, parks, and trails near to home that I would otherwise never have known about. Better yet, visiting a more pedestrian-friendly downtown area of your city and exploring just by walking the streets is a great way to discover a new side of your community on a more human scale.
5) Clean and organize your spaces
Cleaning? Sounds out of place in an article about fun, but I find it oddly relaxing especially with some music. Cleaning and reorganizing your room can help you rediscover the roles your belongings have in your daily routines and help declutter your environment. Practicing minimalism and keeping a clean space can also help you keep a clean and comfortable mind. This doesn't just apply to physical spaces either—keeping your digital spaces clean is also essential. In contrast to my physical spaces, I tend to have a bit of a hoarding habit with my computer storage. Every so often, I go through my files and delete many things I just downloaded on a whim or no longer need. I find that the act of decluttering puts me in an almost meditative state, and I really do enjoy cleaning as much as the finished product.
6) Take your interests to the next level
With the extra time on your hands, the summer can be a great way to take any pastimes you're into and take it to the next level. I've said that cycling is my favorite summer activity, and I recently came back from a trip where I biked from my house down to Toronto's lakeshore with my sister, sort of like a mini road-trip, but on bicycle. After staying for a couple nights and biking back, accumulating over 150 km of travel, it will certainly go down as one of the most memorable experiences of my summer. Whatever interests you have, taking the summer to further kindle these passions is a prime investment in summer fun.
If you find yourself with some extra time in the summer, give these suggestions a try! You might end up discovering (or re-discovering) new things to do, or find a way to kill your boredom.
---
Published on