Current Students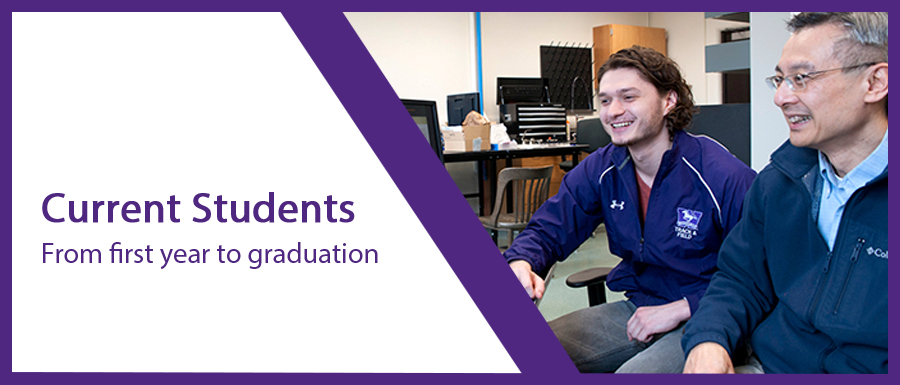 Welcome to Western Science! This is your one-stop portal to access the information resources you may need to plan each step of your undergraduate academic path. 
Quick Service Overview
What do you if you miss course work? Where can you find information regarding your program and Western's policies?
Your first stop for any academic inquiries or your starting point for any questions you have should be the Science/BMSc Academic Counselling Office WSC 140.
We can help you:
If you miss a class

Want to book an appointment

Need information on graduating on time
Be sure to check out our office hours and frequently asked questions. Follow the team on Twitter @westernuSCIAC for important deadlines, up to date information, and much more!
Western is committed to helping our students maintain a healthy mind and body. Student Health is available to all Western Science students should you be feeling ill, have missed course work and require medical documentation, or wish to be referred to a psychologist or mental health specialist.
The Science Academic Counselling team invites you to take part in Wellness Wednesday! Take a mini break and join us each week for snacks and fun activities. Watch for signs, tweets, and emails about upcoming Wellness Wednesday events. All events are free!
From the beginning of First-year, we advise that you start looking beyond your undergraduate degree and plan the professional path you hope to follow after graduation. Western Science Career Services points you to the resources and opportunities that you need to succeed, from online workshops, to develop core corporate competencies, to finding an internship opportunity in order to 'try on' a career.  
Four out of the five job-related factors that recruiters initially look for in a resume involves work experience and consider many consider graduates to be ill-prepared to manage successfully in the corporate landscape. The Science Internship Program, offered by Western Science Career Services provides senior undergraduate students support to develop the skills and tools you need to secure an 8-16-month placement in industry, government or the not-for-profit sector. The internship experience demands the application of your science background while providing ample opportunity to develop the professional competencies and networks you require to work effectively individually or as a member of a team in the public or private sector or even in academia.
Explore your interests early. Determine your strengths and develop confidence in your ability to deliver in a professional setting. We are here to help you reach your potential.