Integrated Science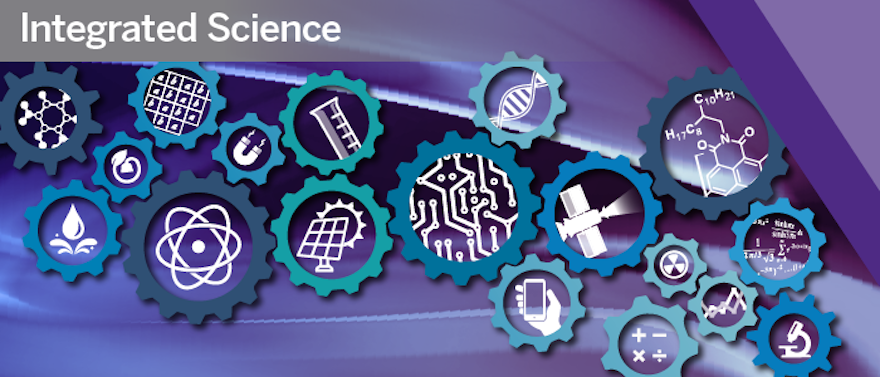 Integrated Science at Western (WISc) is a four-year, limited-enrolment, honors program that combines the rigour and focus of a traditional science degree with an innovative and diverse curriculum to expand the scientific breadth of students with a keen interest in science. Many of today's most pressing scientific problems, like climate change, must be addressed from the vantage point of multiple disciplines, and so there is a growing demand for individuals with specialized expertise, combined with a broad scientific perspective along with strong teamwork and leadership skills. As participants (testimonial) in this flagship program, WISc graduates are prepared to tackle the challenges and take full advantage of the opportunities of a new and dynamic scientific landscape.
 To learn more about all of our modules see Modules at a Glance.
What you'll learn
In the first year of the program, WISc students are introduced to a wider range of disciplines than most students. In addition to the core subjects of mathematics, physics, chemistry, and biology, students expand their range of science-specific knowledge through exposure to earth sciences, astronomy, statistics, and computer science. Starting in second-year, the program introduces students to the integrated subjects of environmental sustainability, data analysis, scientific modeling, and materials science. The development of discipline-specific expertise also begins in second-year when students enter one of the many Integrated Science Honors Specialization modules. By year three, students have opportunities to engage with local community organizations and companies. Capping off the program in fourth-year are opportunities to refine mentoring and leadership skills through interactions with the first-year class, and an independent theoretical or experimental research project mentored by a faculty member.
Careers
Graduates of the Integrated Science program are prepared to tackle cutting-edge problems that span the traditional science disciplines. Whether the goal is to pursue a graduate degree, industrial research or a professional program such as medicine or law, the thorough scientific background and unique skill set provided by this transformative program will position students for a successful career. 
Distinguishing features
In each year of the program, WISc students enroll in a set of courses expressly designed for them. The cornerstone of the program is Integrated Science 1001X, Exploring the Landscape of Science, a course WISc students take during the second semester of their first year. This course merges foundational topics in astronomy, biology, calculus, chemistry, computer science, earth sciences, mathematics, statistics, and physics. Supported by interdisciplinary experiments, Integrated Science 1001X emphasizes small-group interactions and a problem-based approach.
With no more than 60 participants in the cohort, all classes are led by dedicated WISc instructors who engage with each student and foster their individual growth while encouraging collaborative and peer learning.
Courses in years two, three, and four are custom-designed to meet the program's expanded learning framework. Students consider issues in the areas of environmental sustainability, materials science, and data science, while developing strong skill sets in community engagement, peer mentoring, and leadership.
WISc students carry out interdisciplinary experiments in a modern science facility built exclusively for them. In addition, a dedicated collaborative student workspace with 24/7 availability to WISc students fosters group interactions, community, and teamwork.
All WISc students undertake research in their final year. This capstone project is aligned with students' individual interests and supervised by at least two mentors from different departments.