Sustainability in Action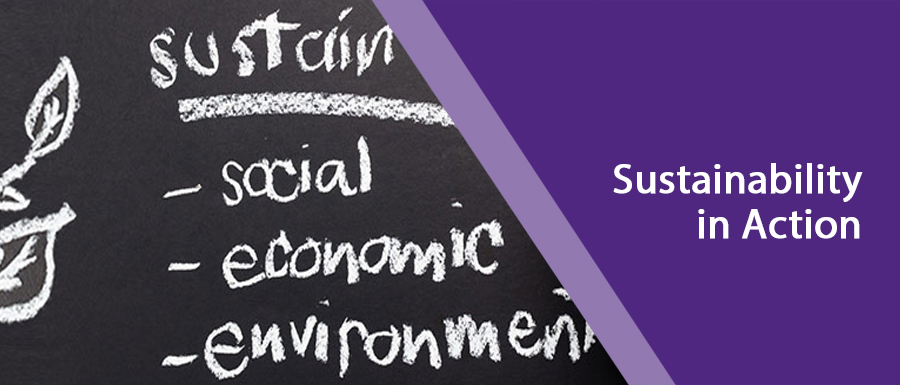 How do we feed a growing population in the face of climate change impacting agricultural lands? Can we keep natural disasters from becoming catastrophes? Are there ways to fuel growth in the Canadian economy while preserving the value and condition of our natural environment? These are a few of the big questions that Science at Western is addressing through sustained research efforts. We also choose, as a responsible community, to translate concern for our collective well-being and the health of our natural environment into initiatives within the Faculty to address sustainability issues.
In Science, we live what we learn. Help our community contribute to the creation of a more sustainable work and learning environment by checking out our Spotlight on Sustainability newsletter, articles and podcasts to find out about the sustainability activities in our departments, learn about the wide range of environmental research taking place at Western Science and take away some tips for making your own environment greener.
The Spotlight on Sustainability newsletter was launched in 2016 to raise awareness of sustainability efforts throughout the Faculty of Science. Click on the edition to retrieve a pdf copy.
2017
2016
Western Science is currently working on making a collection of podcasts that highlight the sustainable work that is being done within the faculty. Be sure to come back at a later date to listen in on work we've being doing to become ever more sustainable.