Spotlight on Research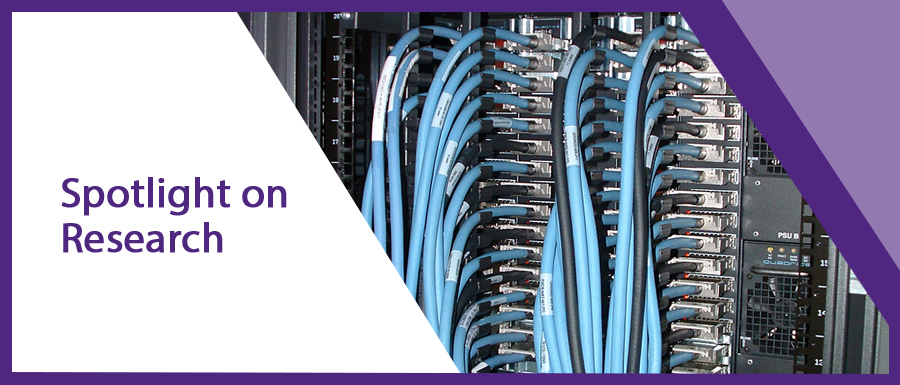 Society is become ever-more dependent on the analysis of big data and its management. The game-changing computational technologies available at Western Science support intensive research efforts to leverage massive data sets and produce novel computational intensive modelling to address issues and develop applications for example, in finance, health and operations research in response to a rapidly evolving social, scientific and economic landscape. By encouraging an interdisciplinary research atmosphere, Western Science continues to bring academia, industry, and government together to model solutions to the challenges that are facing each sector.
Take a few minutes to peruse some of the projects currently featured and come back often to see what's new in this exciting research space
Mair Zamir, broadly speaking, looks at the way fluids move. Most physics laws can be applied with relative ease to solid bodies, but with fluids the movement is completely governed by physics and mathematics.
Zamir came to Western in 1970. At the time, he was in the field of aeronautics — which relates to the air flow that occurs in flight. Almost immediately, some of Western's most brilliant minds at the time were corralling him to turn his attention to medicine. More specifically, how and why blood flows to different areas of the body. Fast forward almost a half century, he is now helping clinicians understand the remarkable process that allows blood to flow from mother to fetus.
Find the full story here.
Each summer Canada's forests are threatened by fire hazards that are both natural and man-made. Discover how Western Science's Dr. Doug Woolford is working to provide several provincial governments decision-making tools to help mitigate this risk to society.
Meet Nathan Phelps, Western Science's first graduate in data science and a member of the Woolford lab for the summer of 2018.