Handling Nuclear Waste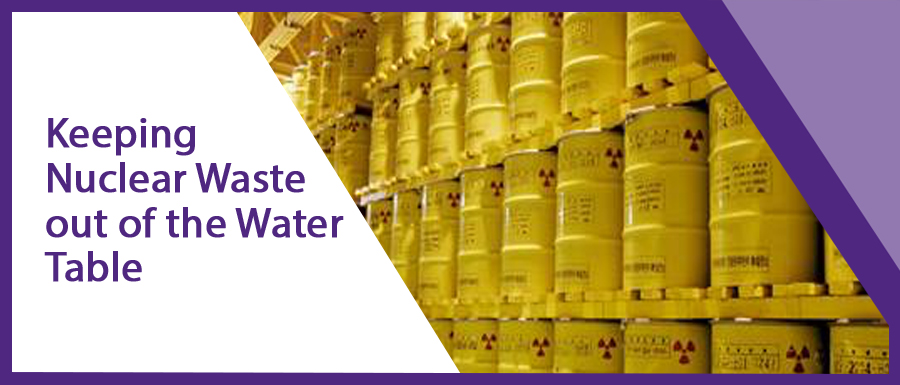 Left untreated, invisible decay and corrosion on the surface and sub-surfaces of materials can lead to major problems. Teeth and cars can be easily fixed, but what about more critical material that is out of sight, like nuclear waste containers and oil pipelines?
Just as dentists use X-rays to see beneath the surface without pulling a tooth, scientists will soon be able to see what's happening at the atomic level within a material without destroying its surface.
Thanks to a grant from the Canada Foundation for Innovation, the latest in high-resolution equipment will allow a multi-disciplinary team at Western University to view and ultimately delay or prevent microscopic damage on and in materials. Western is an international leader in studying materials degradation, which affects the environment and costs Canada some $66 billion every year. 
"The grant is of enormous value, enabling our team to use previously impossible techniques to look at material degradation processes in detail," says Western professor David Shoesmith. An internationally renowned corrosion chemist, Shoesmith is a recognized expert on nuclear waste form and waste container issues and an Industrial Research Chair in Nuclear Fuel and Waste Container Corrosion.
Shoesmith leads a team that includes a fellow Industrial Research Chair, faculty members, international experts and Surface Science Western scientists looking into materials degradation. Surface Science Western is a research laboratory at the university that analyzes the surfaces and sub-surfaces of materials for both academics and a wide range of industrial clients, looking at when and why degradation starts, how it progresses and how to maintain integrity. 
The primary focus of the Shoesmith team's research will be safe operation of aging nuclear reactors and safe management of radioactive waste. The research will also look at material degradation resulting in the replacement of medical implants like hips and knees, the decay of bridges and highway surfaces and ruptures in oil and gas pipelines.
Explore why replacement is not always the best option when it comes to nuclear containment and learn more about the Shoesmith lab first hand from PhD candidate, Thalia Standish.