Facilities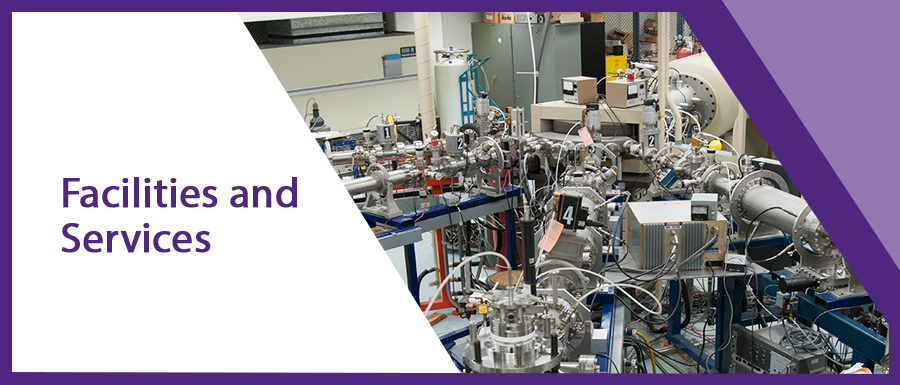 World-class facilities, providing tools and services that facilitate transformational science research, are among the pillars of Western Science infrastructure. Available to our campus community, other academic institutions, and industry stakeholders, each facility is built to meet the evolving analytical requirements of twenty-first century research and development.
Situated at Western University, AFAR is a research facility in a league of its own. Dedicated to the study of bird physiology, neurobiology, and behaviour, it is a centre for groundbreaking discoveries and forward-thinking research. Combining state-of-the-art equipment, expert staff and some of the best practices in the world for avian research, AFAR attracts faculty and students worldwide who engage in specialized, high-quality research.

Having incorporated best practices from facilities and communities across the globe AFAR is proud to employ a caring and expert staff who are dedicated to outstanding research outcomes while ensuring the welfare of our avian research study subjects. With more than 8 years of research and compliance experience, our team offers skill development, monitoring, guidance for process implementation as well as compliance assistance and oversight to support our research clients and community every step of the way.
So, welcome to AFAR, a unique research facility, ready to respond to your avian research requirements. Feel free to contact us should you have any questions regarding scheduling access to our services.
At Surface Science Western (SSW), we specialize in material and surface analysis. As a specialized consulting and research laboratory at Western University. With 250 people-years of experience and exceptional service levels, our research staff are committed to providing you with solid analysis of the materials and surfaces that impact your processes, products, policies and your bottom line.
SSW has a long history supporting a broad range of organisations. We share our extensive analytical expertise with manufacturers, quality controllers, and industrial and government clients. Using advanced equipment and techniques, our expert team has served a variety of firms, from start-ups to multi-nationals in the Aerospace, Automotive, Medical, Environmental, Electronics, Defense, Mining and, Energy and Nuclear Power sectors. Projects range from multi-month surface defect studies, to 24 hour-turnaround material failure analysis.
Whether you're a forensics professional investigating a car in a homicide investigation, a mining engineer aiming to improve mineral processing to minimize environmental impact, or an aerospace engineer looking to enhance the aerodynamic performance of your aircraft – we can help you get you the answers you need.
Contact Surface Science Western today for a free project quote!
The Nanofabrication Laboratory is a state of the art imaging and training facility for examining materials at the nano-scale. Visit their website for more information.
SHARCNET is a consortium of 18 Canadian academic institutions who share a network of high-performance computers to solve complex and computationally intensive problems. For more information visit their website.
The Biotron Experimental Climate Change Research Centre at Western University in London, Ontario, Canada is a unique, purpose-built facility that supports research on biotic and abiotic processes in the environment, and specializes in the simulation of natural environments at a range of scales. Visit their website for more information.
SOSCIP is a consortium of academic and industry partners who are working together apply computational tools to answer complex problems. For more information visit their website.