Exceptional Expertise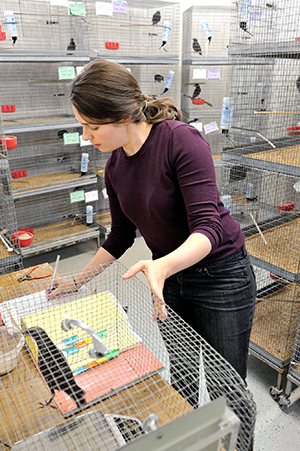 Indulge in the worry-free experience of conducting your research at AFAR. 
As a guest researcher, we are equipped to escort you through the experiment process. Our team takes on the job of updating policies and guidelines, as legislation or circumstances require and informing you to ensure the successful implementation of your study.
Quality data outcomes depend on many variables, including the context in which the study takes place. We set up, manage and monitor various customizable habitats, including outdoor cages and floodable enclosures that simulate wetland environments.
Data and activity logs are kept on each area. Strategic lighting is implemented and adjusted to recreate consistent temperatures and ecological environments. With unique protocols developed in-house by the AFAR experts-in-residence, we are also able to recognize shifts in behavior due to illness and environmental variations and suggest changes accordingly.
All AFAR staff complete rigorous training designed to maintain a pristine avian research environment.  Courses include avian care, recognizing symptoms of illness and sanitation and cleanliness. To ensure the consistent implementation of standards and protocols, we also require all guest researchers complete a short training course on several of these subjects before having access to the facility. At AFAR, you can be sure that your study subjects will be cared for in clean and species-tailored surroundings.
From the development of species-specific environments, and procedure reviews to standard compliance and data quality control the AFAR team provides unparalleled support services. It is this rigor and attention to detail that sets us apart from any other animal research facility and makes AFAR the best choice for anyone in the avian studies field.