Centres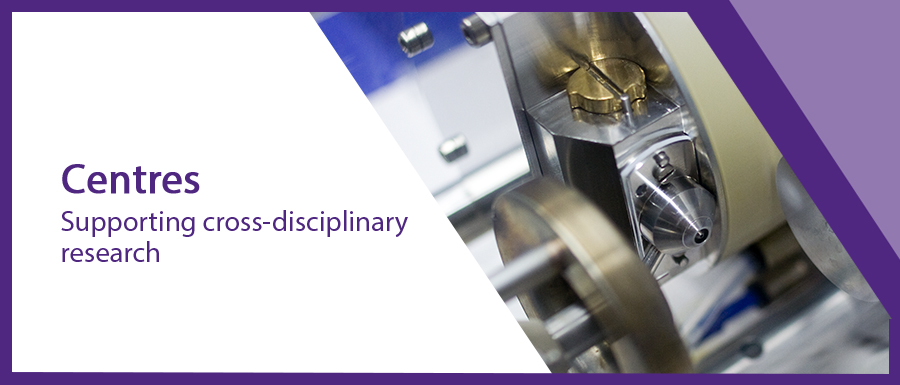 As a research-intensive institution, Western's investigation into more sophisticated and complex topics is enhanced by collaboration within and between departments and faculties. Such joint research ventures, translated into centres of expertise, cross traditional research disciplines, support interdisciplinary investigation and bolster the potential for game-changing results.
The Centre for Advanced Materials and Biomaterials Research (CAMBR) brings faculty, students, and external stakeholders under one organization to provide a collective vision for research and education in materials and biomaterials. The mandate of CAMBR attracts scholars from across Western's Ffaculties including Engineering, Medicine, and Dentistry with over 50 research groups from Western participating in the centre. This interdisciplinary research encompasses biopolymers, composite materials, nanomaterials, mineral resources, and energy efficient materials bring in interest from other academic institutions, industry partners, and governmental agencies.
The Centre for Planetary Science & Exploration (CPSX) is home to over 90 faculty and graduate students stemming from multiple backgrounds and disciplines contributing to the global capacity to take the next steps in space exploration. CPSX tackles numerous areas of planetary science spanning from exploration technologies and techniques to investigating the planetary and astronomical processes that define the universe. CPSX also hosts Canada's only graduate program in planetary science and space exploration, which brings together students from the faculties of Science, Engineering, and Social Science and provides them with the necessary training to become leaders in space science.
The Soochow University-Western University Centre (SWC) for Synchrotron Radiation Research is an international collaborative research centre that strives to be a global leader in the interdisciplinary research and education of synchrotron science. SWC is committed to conducting cutting-edge research by accessing world-class synchrotron facilities and facilitating exchange and collaborative research between two universities. The centre provides training for the next generation synchrotron experts through the 2+2 joint PhD program where students benefit from two years of dedicated study at each institution while earning a PhD from Western University and a certificate from Soochow University.