Campus Visits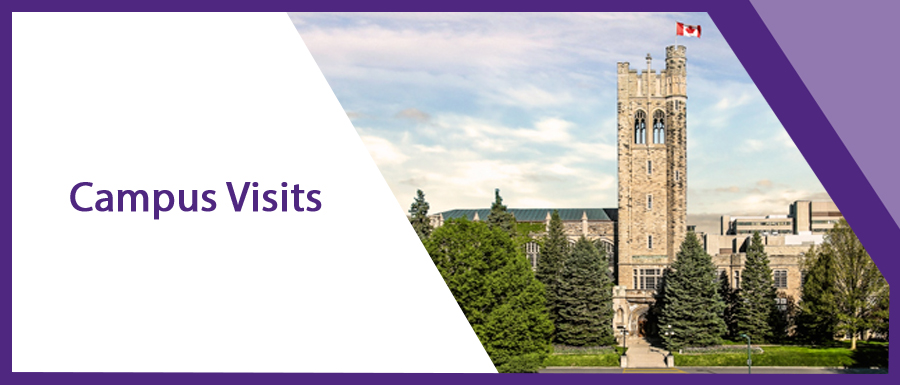 Update: In light of COVID-19, Western has launched a virtual visit website for prospective students. 
---
Taking a guided tour of our beautiful campus will last approximately two hours. If you also wish to visit our residences, an additional hour will be required. When possible, campus tours are tailored to the academic interests of the participants.
It is very easy to reserve your tour space online, but if it is less than 4 business days before the date of your intended visit you will have to contact us directly to complete a reservation.
Please contact the Undergraduate Recruitment Office by email at visit@uwo.ca or via telephone through the Student Central Helpline at 519-661-2100 (Hours: Monday, Tuesday, Thursday, Friday 9:00 am - 4:00 pm, Wednesday, 10:00 am - 4:00 pm).
As a courtesy to our campus tour guide student staff, please contact us as soon as possible if you need to make changes to your reservation.