NSERC Synergy Awards for Innovation
NSERC Synergy Awards for Innovation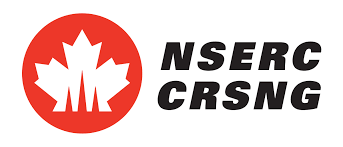 The Natural Sciences and Engineering Research Council of Canada funds visionaries, explorers and innovators who are searching for the scientific and technical breakthroughs that will benefit our country.
Innovation paves the road to success in the new global economy. The Synergy Awards for Innovation recognize partnerships in natural sciences and engineering research and development (R&D) between universities and Canadian industry, honouring the most outstanding achievements of these collaborations, whose success enriches the academic and research programs at Canadian universities while providing tangible benefits to Canadians.
The winner (principal nominee) in each category receives a $200,000 grant. Industrial partners will each receive a $30,000 voucher valid toward the cash portion of their required contribution in a new Alliance grant. No more than one award will be given each year in each category:
Small and Medium-Sized Companies: Partnership with one company of up to 500 employees.
Large Companies: Partnership with one company of more than 500 employees.
Two or More Companies: Partnership with two or more companies or a consortium of companies
Eligibility
The nominator must be a senior executive of one of the industrial partner organizations or an executive head of the university.
The nominated partnership must be between a Canadian university professor, or group of professors, and a Canadian-based company or companies with commercial activities in Canada, such as R&D and/or manufacturing.
Nomination Process
Winners of the Synergy Awards must show effective use of human, technical and financial resources, leading to tangible commercial and, where applicable, additional social or environmental benefits with their industrial partners. Universities must demonstrate a sustained partnership
The nominated partnerships are expected to promote approaches that increase the inclusion and advancement of women and other under-represented groups in the natural sciences and engineering, as one means to foster excellence in research and training.
Nominations include:
A complete Synergy Awards for Innovation Nomination Form, signed by the nominator and an appropriate representative from each partner organization. This will be the cover letter for the nomination material.
A Terms and Conditions Form for Nominees, completed and signed by the nominee and each co-nominee, if applicable (academic researchers only); one form per person.
A Terms and Conditions Form for Nominators, signed by an executive head of the university
Letters of support from the nominator, as well as a senior executive or the executive head of all partner organizations, including the university(ies), listed on the nomination form.
a concise company profile (no more than half a page) for each industrial partner.
Nomination Materials
A maximum of six pages (including figures, plus one page of references) quantifying the outcomes for each award criterion using the following headings:
Background: Describe the objective of the partnership and how the university and industrial partners worked together to achieve it.
Partnership: Lasting partnerships between the university and industrial collaborators, rather than a one-time initiative to address a single problem or challenge, tend to be successful. Entries should describe:

the role of each partner;
superior partnership management practices used to achieve the objective of the partnership;
innovation, creativity, and entrepreneurship;
contributions of the university and industrial partners, as well as other sources of financial or non-financial support 

Effective use of resources: Demonstrate effective and sustained use of the university's and industrial partners' human and technical capital, providing evidence of:

high-quality natural sciences and engineering research;
effective training of undergraduate and graduate students, as applicable, and their engagement 
strategies that maximized the use of university and industry resources.

Tangible benefits: Provide evidence of tangible commercial and knowledge-based benefits to industrial and university partners, and to Canada. Demonstrate results that include:

rewards to the institutions, such as enhanced research and teaching capabilities;
rewards for the industry, such as new and improved processes, products or techniques, patents, or enhanced export potential;
other socio-economic benefits to Canada;
evidence, where applicable, of pre-commercial and/or commercial success, increased employment opportunities for students and graduates, and spin-off benefits to other sectors of the economy.
Submission
Nominations must be submitted electronically via the Secure Submission for NSERC's Synergy Awards for Innovation site.
Deadline(s)
The Western Research deadline is March 26, 2021 for any internal review of written materials and/or institutional signatures.
The NSERC submission deadline is April 15, 2021.
Contact
Julaine Hall
Research Development Consultant, Awards & Distinctions
Telephone: 519-661-2111 (ext. 87970)