Senior Leadership
Vice-President (Research)

Associate Vice-Presidents (Research)
Lesley Rigg
Contact: vpr@uwo.ca
---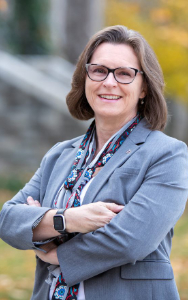 Lesley Rigg was appointed to a five-year term as Western's Vice-President (Research), effective August 1, 2020.
In this role, Lesley works with internal and external partners to strategically advance research, scholarship and artistic practice across disciplines, while enhancing Western's standing as one of Canada's foremost research-intensive universities. She also provides leadership to Western Research and to university institutes.
Lesley is an internationally recognized scholar with more than 25 years of experience working in postsecondary education. She is a forest ecologist/biogeographer who earned a bachelor's degree in geography and environmental studies from York University in Toronto, a master's degree in geography from the University of Colorado and a doctorate degree in geography and environmental studies from the University of Melbourne in Australia.
Lesley comes to Western from the University of Calgary, where she had been Dean of Science since 2015. Previous roles at Northern Illinois University (NIU) included Vice-President for Research and Innovation Partnerships and Associate Dean for Research and Graduate Affairs in the College of Liberal Arts and Sciences.
A running theme in Lesley's research and teaching is inclusivity.
She has been a member of the National Committee on the Status of Women in Geography of the Association of American Geographers, Co-Chair of the Presidential Task force on Violence against Women and Co-Chair of the Committee on the Prevention of Sexual Violence at the University of Calgary. At NIU she won awards for teaching and the promotion of women on campus, including the Wilma D. Stricklin Award for enhancing the climate on campus for women.
Currently, Lesley sits on boards for Trout Unlimited Canada. She is a Fellow of the Royal Canadian Geographic Society, was recognized as a SHEInnovator by SHEInnovates Alberta – the first Canadian chapter of the UN Women's Global Innovation Coalition for Change – and in 2019, was awarded the Vision Builder Award by the Universal Women's Network.
Jacquelyn Burkell
Contact: jburkell@uwo.ca
---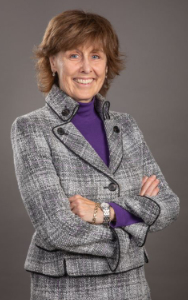 Jacquelyn Burkell was appointed to a second term as (Acting) Associate Vice-President (Research) for one year, effective July 1, 2020. She holds a PhD in Psychology (Cognitive Science) from Western and is an associate professor in the Faculty of Information & Media Studies.

Jacquelyn served as the faculty's Assistant Dean of Research for seven years and chaired the Associate Deans (Research) group from 2016-2018. Throughout her career, Jacquelyn has served on a wide variety of academic committees, including the 2016 URB Task Force Steering Committee – Support for Research in Social Sciences, Arts, and Humanities at Western.

A highly collaborative scholar, Jacquelyn is a co-investigator on two SSHRC partnership grants – one examining artificial intelligence in the context of justice, the other focused on youth equality and privacy online. More broadly, her research focuses on the social impact of technology and examines how technological mediation changes social interaction and information behaviour.
Kevin Shoemaker
Contact: kshoemak@uwo.ca
---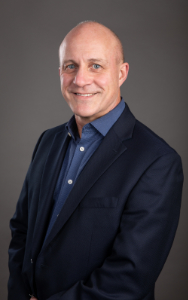 Kevin Shoemaker was appointed to a second one-year term as (Acting) Associate Vice-President (Research), effective July 1, 2020. He is a Distinguished University Professor at Western, professor in the School of Kinesiology, and Canada Research Chair in the Integrative Physiology of Exercise and Health.

Kevin is a Principal investigator with the Bone and Joint Institute, and an Associate investigator at the Brain and Mind Institute and the Lawson Health Research Institute. In 2017, he was elected a Fellow in the Canadian Academy of Health Sciences.
Kevin is a Physiologist by training with emphases on neural control of the circulation, organ blood flow regulation, and neural strategies of communication within the sympathetic nervous system. His studies focus on human health and disease prevention with emphasis on the impact of physical activity on neurovascular coupling, and the associated mechanisms.

He also has taken an active role in advancing student mental health at Western. Holding funding from each of the tri-agencies, Kevin's research is uniquely interdisciplinary and team-based, with many international partners.