Lot changes and updates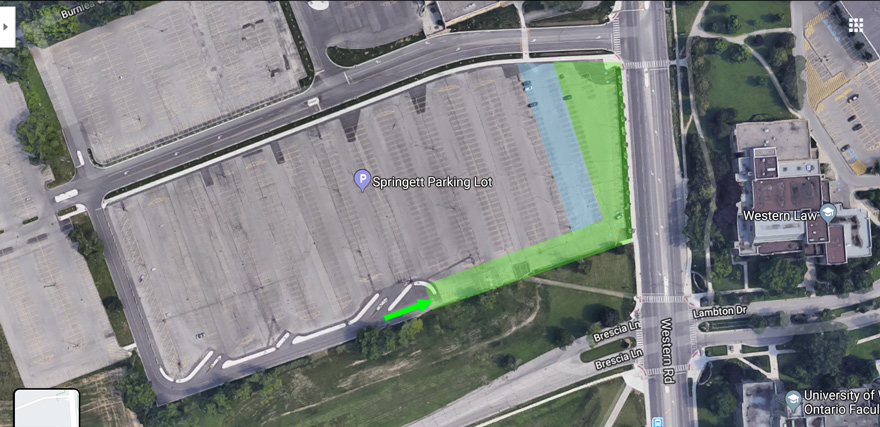 Above is a map of the reconfigured Springett lot. The green space is the new Visitor Pay & Display / Honk Mobile Tap lot with the entrance identified by the green arrow. The blue space is the approximate location of the grey reserved parking spots. The entrance for the grey and grey reserved permit holders remains unchanged.
Springett Visitor Parking - September 25
To accommodate the changing needs of visitor parking on campus, the Springett lot is being reconfigured. New buildings and landscape projects on campus are reducing spaces in the core of campus and parking continues to be reassigned to perimeter precincts. The new visitor spaces will add much-needed guest parking and make coming on campus more comfortable.
On September 25, work to add visitor parking spaces along the South and East edges of the Springett parking lot will be complete. A new entrance will be opened beyond the permit gates, and barriers will be placed to separate the visitor lot from the permit lot.
Although there will be a slight relocation for grey reserved spaces in the Springett lot, there will be no reduction in reserved spaces. Grey permit holders are encouraged to use the South Valley as an overflow option. Should you have any questions about the configuration of the Springett lot, please email Parking & Visitor Services at wparking@uwo.ca.