International Symposia
The Future of the Olympic Event in the Age of the Mega-Spectacle
13th International Symposium for Olympic Research
July 30-31, 2016, Federal University of Espírito Santo, Brazil
- Call for Abstracts: Closed - 
The 13th International Symposium for Olympic Research, will be co-hosted by the International Centre for Olympic Studies (ICOS) at Western University, London, Canada,  and ARETE - Centro de Estudos Olímpicos / Centre of Olympic Studies, Federal University of Espírito Santo, Vitória, Brazil. The Symposium will be held July 30-31, 2016, at the Bristol Century Plaza Hotel, Vitória, Espírito Santo, Brasil.
Scholars, researchers, students, and professionals interested in the socio-cultural study of the modern Olympic or Paralympic Games are invited to submit abstracts for conference presentations. Papers in the areas of history, sociology, anthropology, philosophy, political science, cultural studies, and sport management, as well as other disciplines that contribute to our cultural understanding of the Games are particularly encouraged.
As in years past, ICOS will produce a peer-reviewed Collection of reviewed and edited contributions from the Symposium. ICOS no longer produces hard copies of Symposium papers; the edited collection will be provided to all registrants in electronic format on USB thumb drives. In addition, world-wide electronic open-access distribution of the Proceedings is undertaken by the LA84 Foundation. Further information on the Proceedings, and the tables of contents of past Proceedings, can be found here.
The Symposium registration fee will include an electronic copy of the edited contributions on USB thumb drive; participation in all sessions including keynote presentations; access to morning and afternoon refreshments; two lunches; one opening reception (cash bar); and an evening concluding banquet. 
Universidade Federal do Espírito Santo (UFES), the Federal University of Espírito Santo is located in Vitória, the capital of the State of Espírito Santo. Vitória is connected to Rio de Janeiro and Sao Paulo through regular daily flights of about 50 to 75 minutes duration.
Abstract Submissions
The deadline for the submission of abstracts is now past. The program comittee will send out notifications within the next few days.
Paper Submissions
Scholars wishing to submit their papers for inclusion in the Symposium Collection have to submit their manuscripts in accordance with the time line listed below.
Maximum length for papers is 3,500 words plus endnotes.
Authors must prepare manuscripts using the ICOS style guidelines. A copy can be downloaded here (pdf). Please consult the guidelines before submitting your paper. Papers that do not follow the ICOS style guidelines will be returned to authors prior to the peer review for formal corrections.
.
Time Line
February 29, 2016: Deadline for abstract submissions
March 11, 2016: Notifications of acceptance
June 10, 2016: Submission deadline for manuscripts for inclusion in the Conference Proceedings
July 1, 2016: Peer review responses returned to authors
July 8, 2016: Submission deadline for final papers for inclusion in the Conference Proceedings
Symposium Registration
July 7, 2016: The registration web page is now closed. If you still wish to register, please contact Michael Heine directly (mheine@uwo.ca).
The registration fees for the Symposium are as follows (note that registration fees for participants from outside Canada will also be charged in $CAD, so the charge listed on your credit card statement in your currency, will depend on the currency exchange rate in effect at the time of the transaction):
Registration Type
Registration Fee (all $ CAD)
 
until March 31
after March 31
Registrants from Canada
Professional
320
370
Student
220
270
Guest
220
220
Registrants from outside Canada
Professional
320
370
Student
220
270
Guest
220
220
Online registration is now closed.
Payment Options
Online payment: Preferred fee payment method is the secure credit card payment option arranged through Western University. Proceed to the secure online payment site [7 July 2016: the online payment web page is now closed].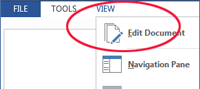 Offline payment: Off-line registration preferred? Please download the registration form (docx) and follow the instructions on the form, to fax your credit card information or to pay by cheque through the mail. Depending on your system configuration, you may have to unlock the MS-Word document.
Mailing address: 
International Centre for Olympic Studies
335, Health Sciences Building
Western University
London, ON
Canada
N6A 5B9
fax number (School of Kinesiology):
[+ country code for canada] - 519-661-2008
Symposium Services
The Symposium registration fee includes an electronic copy of the edited Proceedings on a USB thumb drive; participation in all sessions including keynote presentations; coffee breaks and lunches; scheduled transportation from the conference hotel to the conference venue; and a closing dinner. Presenters must register as 'professional' or 'student.' 'Guest' registrants will not receive the Proceedings thumb drive.
Hotel Information
The Bristol Century Plaza Hotel in Vitoria, Espirito Santo, is the official Symposium hotel. The special room rates arranged for the Symposium are listed below -- note that the rates are quoted in the Brazilian currency, Real (R$). The credit card charge at check-out may be stated in R$ or $US; required conversion rates will be calcluated through your credit card service provider. Payments in cash will also be accepted.
Standard room (sgl or dbl) R$143.00 + 5% (incl. breakfast)
Superior room (sgl or dbl) R$168.00 + 5% (incl. breakfast)
To obtain the special rate, reservations must be by email only: reservas.century@redebristol.com.br.
The email must contain the following information
Name of the event: 2016 International Symposium for Olympic Studies
Special rate code: '9728/16'
Full name
Passport number
Room selection: standard / superior
Dates of arrival and departure
Regional Information
Tourist and travel information is provided here.
Questions? Inquiries?
Please contact either Michael Heine or Otávio Tavares concerning all questions in connection with the Symposium.
We hope to meet in Brazil!
Otávio Tavares, Prof. Associado, UFES
Michael Heine, ph.d., Director ICOS, Western University
Zika
The recent outbreak of infections connected to the Zika virus has caused significant international concerns. Infections in women can have severe adverse consequences and lead to birth defects. The World Health Organization classifies the outbreak as a Public Health Emergency of International Concern. The organization has called for an international coordinated response, but has noted that travel restrilctions are not necessary at this time. The WHO advises pregnant women and women who plan a pregnancy in the near future, to consider their travel plans carefully. Information from the WHO can be accessed here. The IOC's reponse is detailed here.