Advisory Council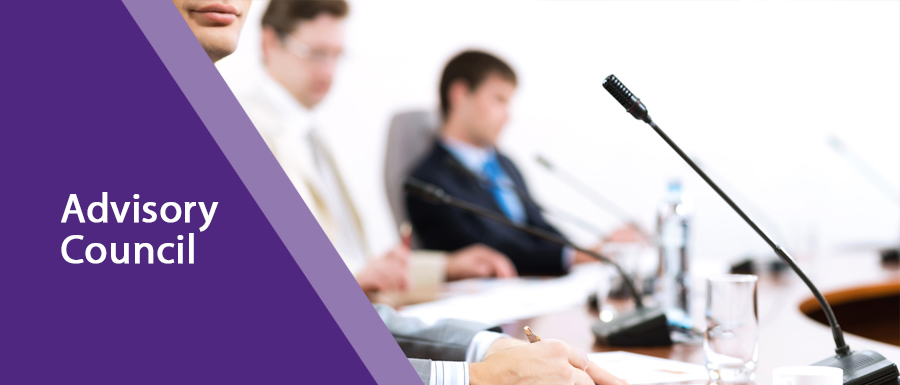 The MDA Advisory Council provides insight, advice and guidance in programmatic and curricular design to our faculty and program staff to ensure that MDA candidates learn about current industry trends, develop skills to meet the needs of evolving market demands and acquire business competencies that will contribute to career success. As program ambassadors, Advisory Council members also facilitate the growth of a comprehensive industry network to support the delivery of applied learning, experiential learning work opportunities, and career development potential for MDA candidates.
MDA Advisory Council Members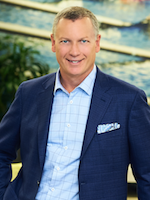 Mark Aboud is the Global Head of Commercial Sales at SAP and previously the Managing Director of SAP Canada and President of Oracle Canada. Mark graduated from the University of Western Ontario with a degree in Computer Science and was a member of the Western Mustang Swim team. Mark started his career as a software developer at a Canadian start-up.
Previously, Mark was a member of the Canadian Council of CEOs, Chairman of the Board of Junior Achievement of Central Ontario and Chairman of the Information Technology Association fo Ontario. He now serves on the Board of Directors of the Toronto Granite Club. Mark continues to be a competitive masters swimmer and is on the Western Mustang Swimming Wall of Fame for his years supporting the program.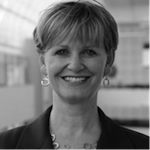 Susan Harper is an IBM Canada Client Manager for Higher Education and Research Clients in Ontario. She currently sits on an Ontario College Computer Technology Advisory Committee and an IBM internal team related to employee experience and engagement. She also volunteers her time at Belinda's Place - a shelter for women at risk of homelessness in York Region. Sha has been at IBM for 29 years and has served in positions that range from operations, teaching, management and sales. Susan's current interest lies in the fields of analytics, cognitive computing and cloud. She has a certification in Professional Digital Selling from the Digital Marketing Institute.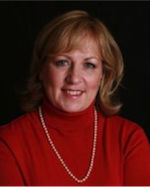 Amanda is a Solutions Executive and National Practice Lead for Fraud & Security Intelligence for SAS Canada. She is responsible for driving business development and go to market strategies for SAS Fraud and AML products and services. As a national leader and evangelist, Amanda is focused on finding solutions to customers' financial crimes, loss and AML problems. She is passionate about data and analytics and the role they play in reducing financial crimes in Canada.
Prior to joining SAS, Amanda was the Technology Executive Sponsor for TD Bank's Enterprise Fraud Analytics Platform initiative. She led the technology build for a multiyear, integrated vendor solution, designed to support fraud practices from analytics, model development, fraud countermeasures/scoring to alert management, operations and reporting. The solution services multiple lines of business (retail & commercial, internal & external, batch to real-time processing).
Amanda has over 15 years of experience in the Payments industry with a focus on fraud operations. As VP-OPerations, Security, Technology & Fraud at Interac Association, Amanda lead all technical, operational, fraud and security oversight for the Interac Inter-Member Network and payment services such as Interac e-Transfer. Ananda was responsible for the development, delivery and support of fraud technology, services and operation to Canadian FI's. A focus on effective fraud scoring and operational performance helped to maintain Interac products as some of the safest in Canada.
In her earlier career, Amanda was Vide-President, Operations at Visa Canada. She was responsible for all operational, fraud and MIS functions for the Canada region including service delivery, network and technology support, project and implementation management, production support, client services, fraud management and information systems, Amanda has also held other technology solutions roles in the financial services industry.
Amanda holds an Honors Bachelor of Science in Computer Science from the University of Western Ontario and a Certificate in Bankcard Management from the Visa Bankcard School. Amanda has a passion for analytics and technology, most recently focusing on enabling business and technology partnerships. She participates in several industry, CIO, and women in technology forums. She a mother of one son and is proud to call herself a"geek" - rarely far from the many tools, technologies and gadgets that she enjoys in life and business.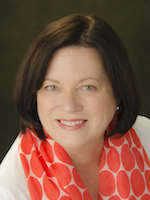 President and CEO of Environics Analytics, Jan Kestle has been a leader in the marketing information industry for more than forty years. An expert in using statistics and mathematics to help solve business challenges, she directed the initiatives that led to the creation of EA's PRIZM5 segmentation system, WealthScapes financial database and ENVISION5 business intelligence platform. Over the years, she helped hundreds of customers turn data and analytics into insight and results. Prior to founding EA in 2003, Jan was president of Compusearch and spent 19 years at the Ontario Statistical Centre. A Western alumna, she holds a Bachelor of Science degree in applied mathematics.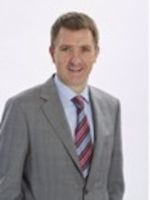 Kyle McNamara is the Executive General Manager leading the Program Management Office of the National Australia Bank (NAB), a position he started in late 2017. Prior to taking on his current position, Kyle was with the Bank of Nova Scotia (Scotiabank) for nearly two decades where he held a number of progressively senior roles with Canadian Banking, Executive Offices, and Global Banking and Markets including Managing Director & Head, Small Business, Canadian Banking; Senior Vice President & Head, Global Wholesale Services & Wealth Operations; Senior Vice President, Operations and Strategic Projects in Global Risk Management; Executive Vice President and Co-Head Information Technology, Business Systems where he played a key role in developing the technology blueprint and launching the Digital Factory; and the Executive Vice President, Global Retail Banking Technology at Scotiabank, where he was responsible for retail banking technology and related strategic initiatives including technology across the Canadian and Latin American, Central American and the Caribbean prior to leaving Scotiabank for his current position at NAB. Kyle graduated from the University of Western Ontario with an Honors Degree in Actuarial Science and Economics. Kyle and his wife, Terry, Have two children.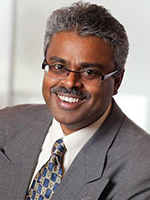 Veeru Ramaswamy is the Senior Vice President (Head of AI, Data and Advanced Analytics) at Scotiabank. Veeru has over 25 years of experience with 20 years of executive and management experience in Digital Industries. Veeru has a wide ranging background in the areas of Cloud, Big Data & Analytics, IoT, Mobile, Collaboration (Social/UC), and UX with competencies in Business/Strategic Planning, Building Roadmaps, R&D, Architecture, Product Development, and Deployment.