Western Spanish Club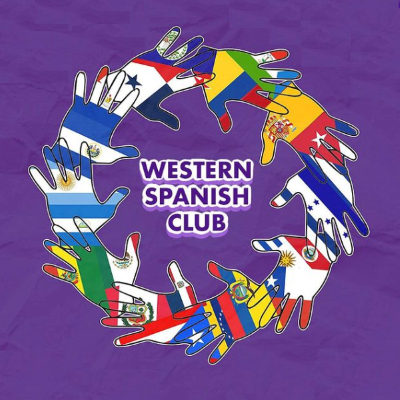 Want to learn about Hispanic & Latin cultures? Learn or improve your Spanish?
¿Eres español(a) o latin@? ¡Ven diviértete con nosotros!
The brand-new Western Spanish Club offers various opportunities from learning and improving the Spanish language, to familiarize students with Latin American and Spanish cultures, and along the way you'll be able to meet new friends! Not only will the club be intellectually stimulating, but also socially enjoyable.

If you'd like to learn more about the Spanish Club, please follow our social media accounts on Instagram called "@uwospanishclub" as well as our Facebook page called "Western Spanish Club." Feel free to contact us on our social media or uwospanishclub@gmail.com for more info!