Mental Health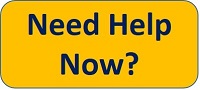 At Western, we are committed to fostering a community that actively promotes mental health. A good place to start if you are in crisis, or need to talk to someone, is to speak with your family doctor. Your family doctor may already know you and your family, and may be in the best position to offer advice and help. You may also go to a walk-in clinic for assistance.
Western also has a number of resources that you may access, as a faculty or staff member.
The most important thing is to ask for assistance.
Faculty / Staff Resources
As a community member you are encourage to complete the Western mental health learning module.
This module is 15 minutes in length and provides participants with a basic understanding of Mental Health issues and of available campus and community resources. It covers the signs that you may see in someone who is experiencing mental illness and the steps to follow to support them. It is available to all Western students, faculty and staff. After successful completion, participants receive a certificate confirming their participation in the course.
Sign in to the Mental Health Module in OWL
Login in with the same Western User ID used for My Human Resources. If you have not signed in before, you must first sign the Acceptable Use Agreement for your user ID and wait 15 minutes before joining the site on OWL.

If you experience difficulty entering the module, contact hrhelp@uwo.ca.
Western's Employee (and family) Assistance Program is now LifeWorks (formerly Morneau Shepell). The EAP is a confidential and voluntary support service, provided by LifeWorks that can help you to optimize your current wellbeing, or to take the first step toward change. You can access help to find solutions to the challenges you face at any age and stage of your life and, at no cost to you, you can take advantage of many great services and resources available to employees and their family members.  You can access immediate and confidential support in a way that is most suited to your communication preferences, comfort level and lifestyle. We know that when you and your family are well, you can bring your best self to work. EAP is part of our efforts to continuously improve the programs we offer to support you and your family's well-being.
In addition to Western's Employee Assistance Program, starting in early August 2021, a new counselling service is available to support the mental health and well-being of Western Faculty and Staff members.
Western has secured the services of a Registered Social Worker, Psychotherapist, Alison Watt (Keeney). Watt has eight years of clinical experience in social work and providing psychotherapy. She is able to provide mental health counselling for any employee to address a variety of current mental/emotional challenges. This is a service free of charge for all Western employees. The service is completely confidential and includes up to 12 virtual sessions.
Once you complete the confidential booking system form using your @uwo.ca email account, you will be provided with a confirmation email, along with a link for secure video conferencing. Appointments are available two days a week - Tuesdays and Thursdays between the hours of 12 noon and 7 p.m. 
Note: If you are finding that challenges are impacting your ability to return to work or stay at work, or experiencing any troubles getting services required, please contact the Employee Well-being Consultant for your area.
Support Services Building, Room 4159
Visit Health and Well-being website
promotes employee health and wellness
provides support to staff and faculty and departments regarding medical absence and accommodation
provides assistance with accessing supports and resources
(519) 661-3334 ext. 83334
Somerville House, Room 2319
Visit Equity and Human Rights website
Western ensures that each individual has genuine access to employment opportunities that are free from artificial barriers, systemic or otherwise
This office implements the University's policies on harassment, discrimination and employment equity
They provide confidential assistance, advice, and mediation services and assist with filing complaints
This interactive module is created specially for Western graduate students to learn about taking care of their mental health, stress management, and achieving a balance in key aspects of well-being during graduate school. 
Community Resources
---
Published on  and maintained in Cascade CMS.