Arts Research Day 2016
Félicitations à tous les membres du département qui ont participé à la Journée de recherche de la Faculté des Arts (Arts Research Day), le mardi 22 mars de 15h à 17h.
Voici les projets de recherche qui ont été présentés (cliquez sur l'image pour l'agrandir):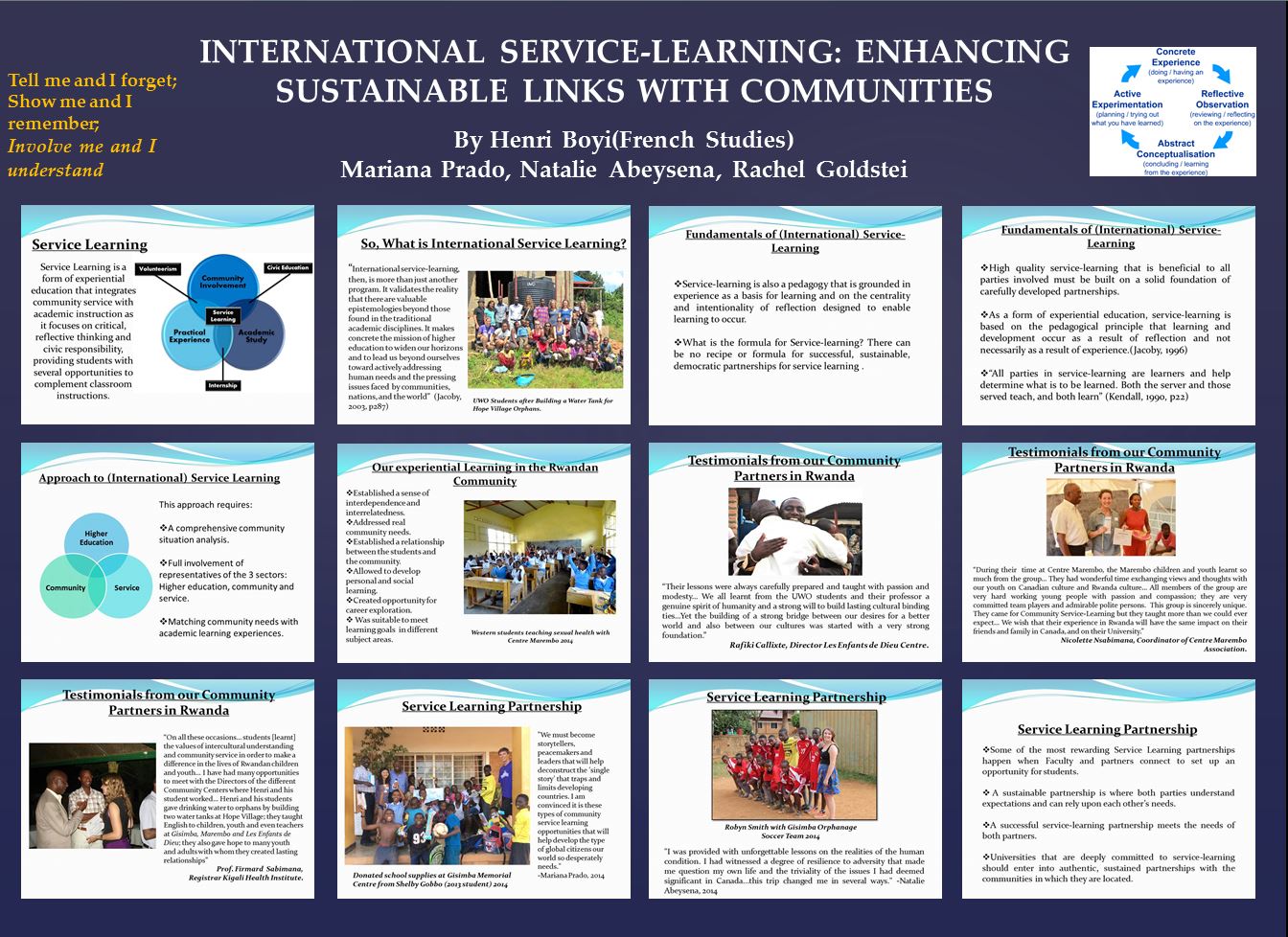 Henri Boyi, "International Service-learning: Enhancing Sustainable Links with Comunities"
---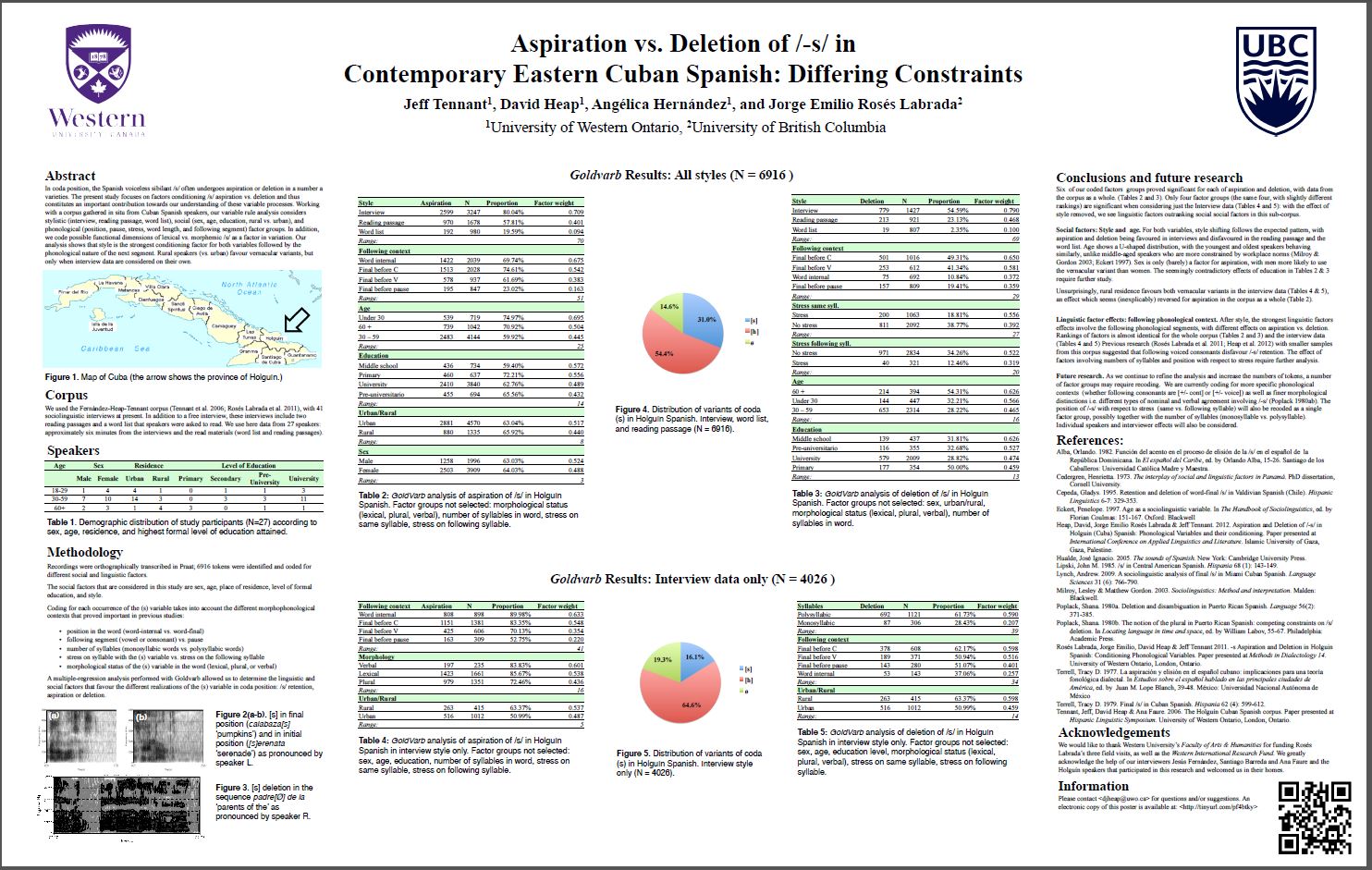 David Heap, Jeff Tennant et al., "Aspiration vs. Deletion of /-s/ in Contemporary Eastern Cuban Spanish: Differing Constraints"
---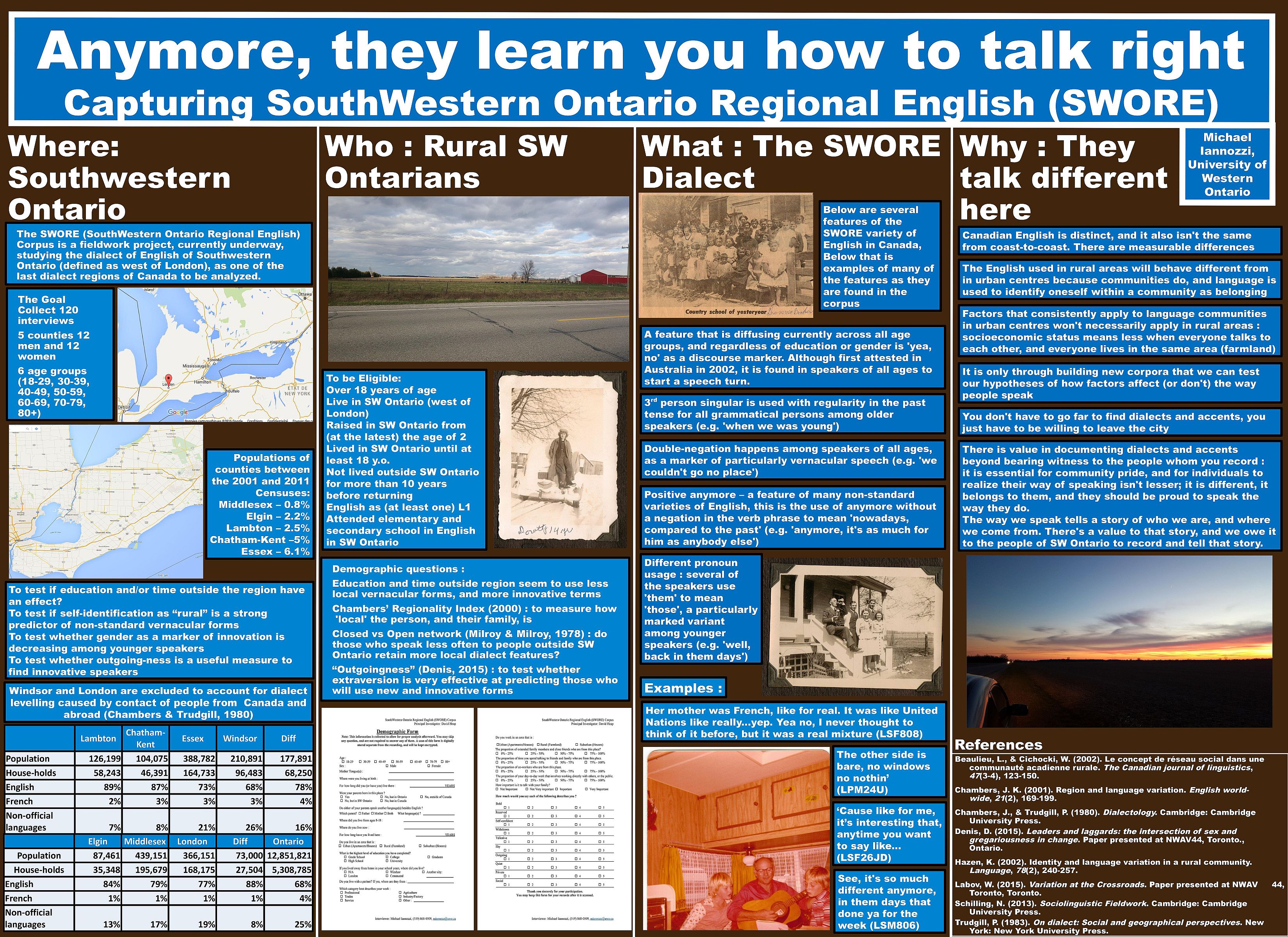 Michael Ianozzi, "Anymore, they learn you how to talk right.
Capturing SouthWestern Ontario Regional English (SWORE)"
---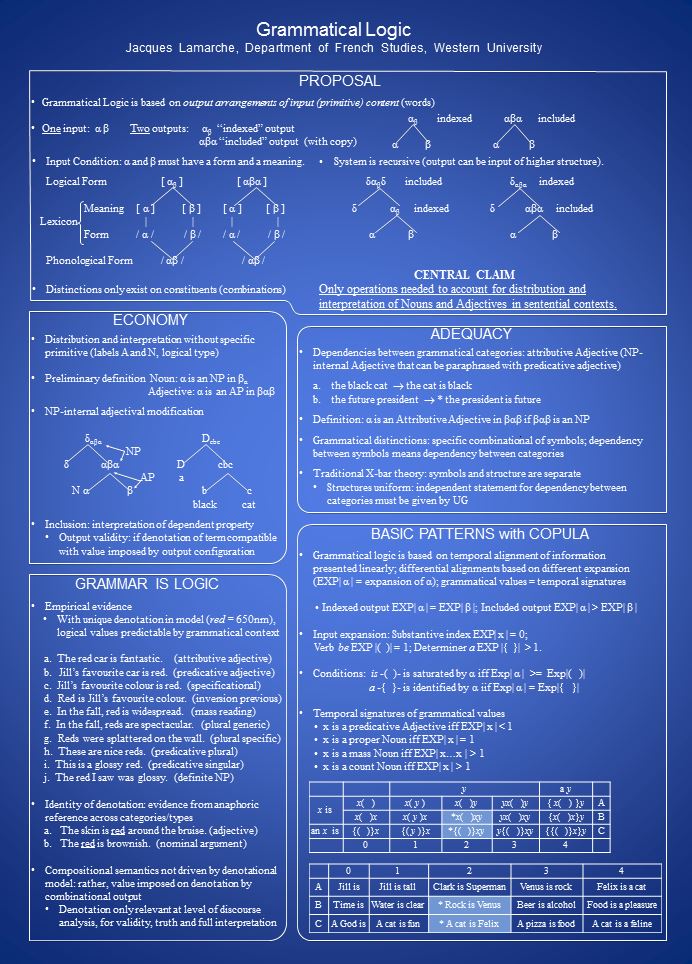 Jacques Lamarche, "Grammatical Logic"
---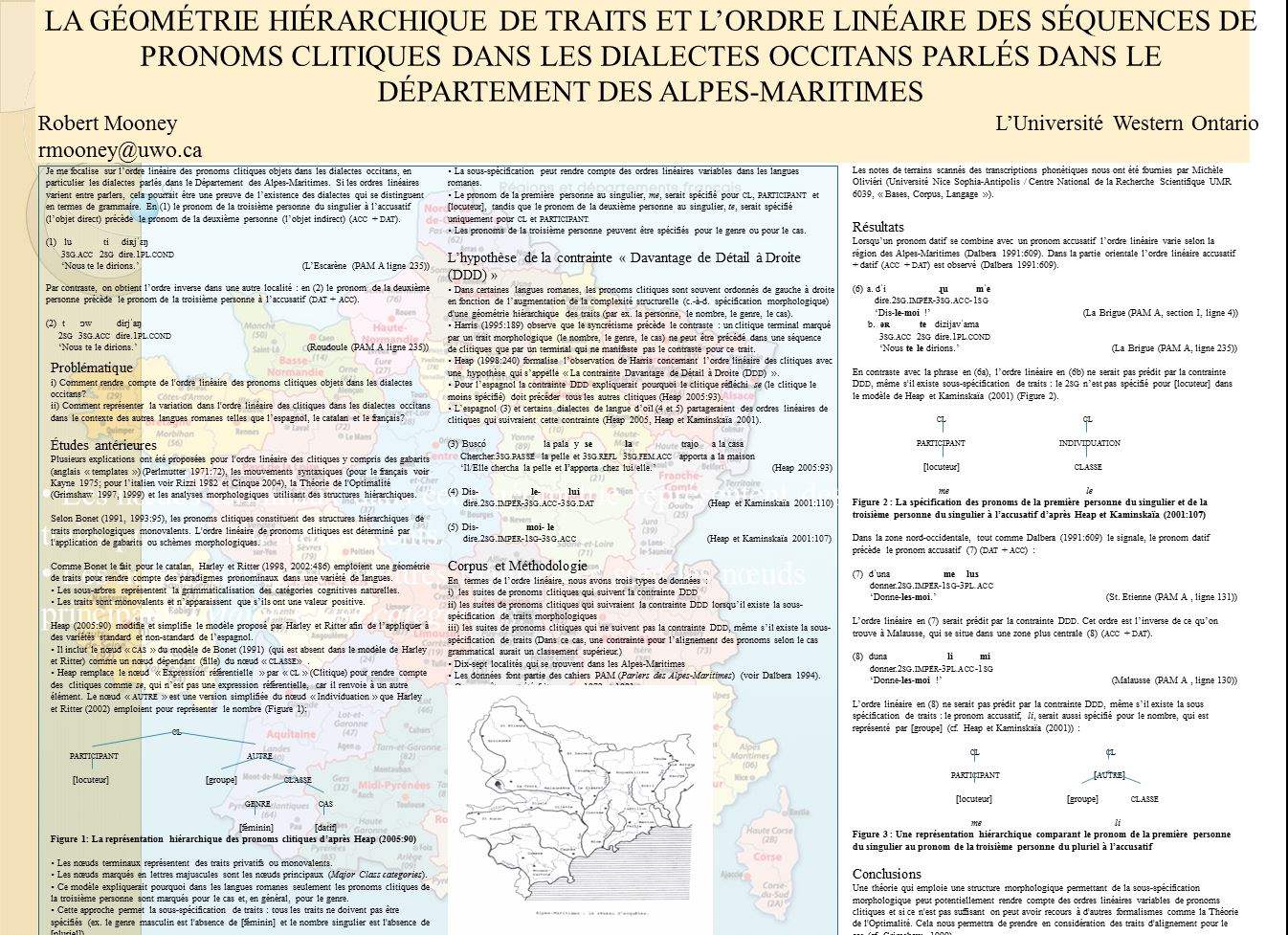 Robert Mooney: "La géométrie hiérarchique de traits et l'ordre des séquences de pronoms clitiques
dans les dialectes occitans parlés dans le département des Alpes-Maritimes"
---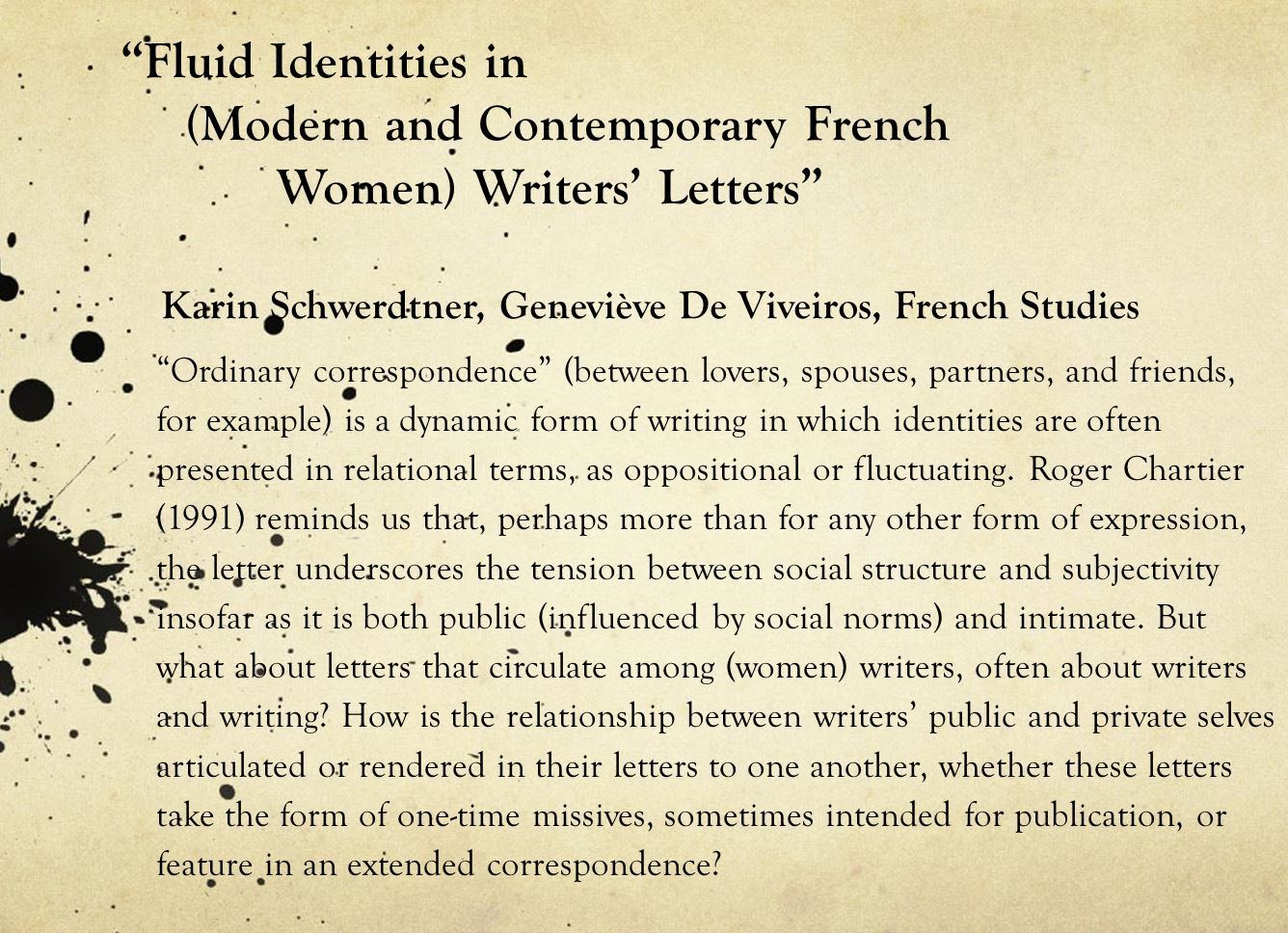 Karin Schwerdtner et Geneviève de Viveiros: "Fluid Identities in (Modern and Contemporary French Women) Writers' Letters"
---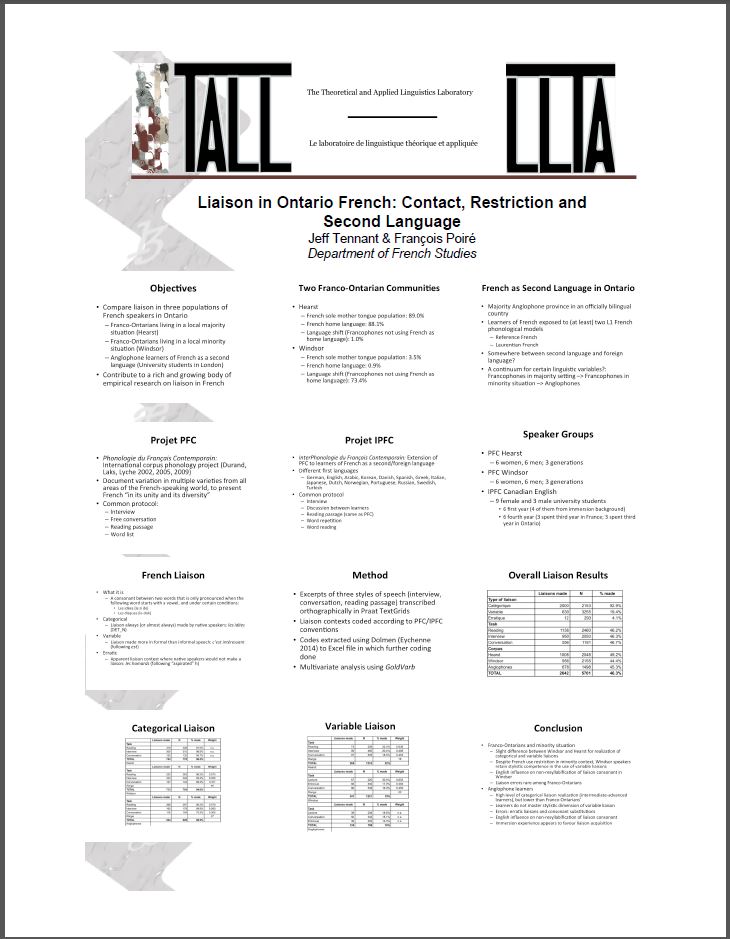 Jeff Tennant et François Poiré: "Liaison in Ontario French: Contact, Restriction and Secon Language"
---