Global Adjustment 2015
Western embarks on its fourth strategic summer conservation campaign – and is seeking support from building occupants. Facilities Management continues to lead the initiative, cutting a portion of the University's multi-million dollar hydro bill. In previous years, this strategic approach has mitigated roughly $1 million in utility fees and we expect our combined actions can be as successful this year. [READ MORE: WESTERN NEWS]
---
GA Day Forecast: Likelihood of a GA event in the upcoming week
| | | | | |
| --- | --- | --- | --- | --- |
| AUGUST 28 | AUGUST 29 | AUGUST 30 | AUGUST 31 | JULY 1 |
| LOW | LOW | LOW | LOW | LOW |
---
Global Adjustment Information FAQs
Resources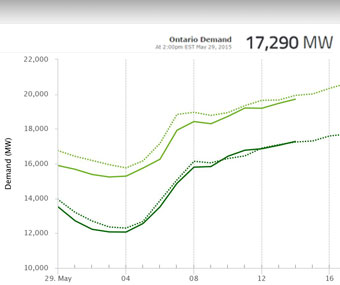 What is Global Adjustment?
In order to prevent electricity shortages in the province, a reserve of approximately 1,400 megawatts (MW) is always on stand-by. While the Independent Electricity System Operator (IESO) over-estimates Ontario's need for power, they must make up for the added cost they are paying for the surplus electricity each day.
The Global Adjustment (GA) tax was created by the IESO to recoup those costs, applying extra fees to large energy users on days inwhich energy is in the greatest demand - also known as, peak days. This equates to more than $8 billion across Ontario. At Western, of the roughly $17 million energy costs, roughly $7 million of that total goes to the university's contribution to the GA.
The wholesale price of electricity is dynamic −  changing hourly based on the availability of supply and changes in demand. Factors that are considered when predicting demand include:
Consumer behaviour
Weather
Time of day
Day of the week
Economic conditions
---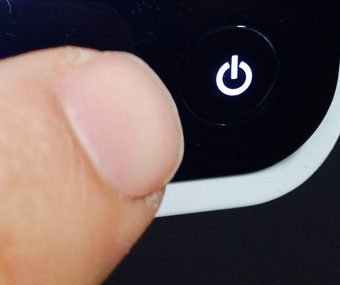 How can I get involved?
Campus community members are encouraged to engage in the following types of initiatives to contribute to our general sustainability on an ongoing basis.
Some simple considerations:
Lower blinds to prevent the sun from beaming into a room;
Turn lights off when a room is not in use;
Avoid "phantom power" - unplug electronics/appliances when they are not in use;
Set your computers/laptops to energy saving mode;
Turn off computers, monitors and printers when you leave for the day
The following downloadable poster can be printed and posted in your common area(s) to help remind colleagues of the conservation campaign; AMPing Down poster
---
How is Western taking action?
By dialing back energy use during the peak days, Western can reduce it's demand on the grid and lower it's percentage of consumption compared to other provincial users. By reducing demand, the university not only pays less in energy during that time, but also has a smaller portion of the GA tax. In previous years, Western mitigated nearly a million dollars by taking action during the days IESO indentified as being peak.
Typically, peak days are directly associated with outdoor air temperature. The warmer weather increases the demand for the chilled water needed to condition the air on main campus. This system is by far our greatest consumer of electricity throughout the summer.
This year, Facilities Management's solution for mitigating the impact of the GA will be much the same. The Division will reduce the air conditioning in as many buildings as possible during IESO peak hours. Agressively targetting peaks that tend to occur later in the day, customers may experience mildly warmer conditions in the late afternoon from mid-June until the end of August. The Division acknowledges that certain areas of research and study require climate standards and every step will be taken with those groups to maintain that service level.
Read more, "Announcement from Facilities Management"
Read more, "Western News article"
---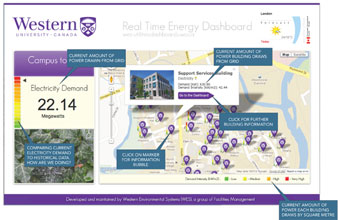 Realtime Energy Dash board
The campus community can monitor the energy use of any building across campus – using Western's Real Time Energy Dashboard.
By logging on to the dashboard site, users can view campuswide energy demand at that time, as well as a building-by-building breakdown showcasing energy use across most of the university's facilities. Clicking on an icon gives users an up-close look at that particular building's electricity use. The data is sortable in a number of ways, including tracking data for the day, week, month and year as well as various comparison options.
The system is the first step in what developers see as a response to demands from a number of different stakeholders including, most importantly, from the users on campus.
View the Realtime Energy Dashboard
---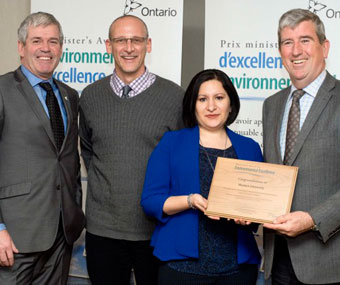 Recognition and accolades
With your help, Western will continue to be recognized as a leader in electrical demand management. The following are a few recent accolades of which we are particularly proud:
Western was honoured by the Canadian Association of University Business Officers (CAUBO) with the 2013 Quality & Productivity Award-Ontario Regional Prize for our energy-reduction plan. Read more.
In early 2015, Western received the Environmental Award of Excellence from the Minister of Environment and Climate Change, Hon. Glen Murray for the development of the interactive Energy Dashboard. Read more.
More recently, Energy Minister, Hon. Bob Chiarelli visited Western to learn more about building automation and our advanced demand management measures. Read more.
---
Facilities Management's Twitter Feed
Follow Facilities Management on twitter (@westernfm) for frequent updates on top performing buildings, GA day predictions, and other Global Adjustment related information - hashtag #westernuGA
Feedback