Our Team
Dani Dilkes - Curriculum Specialist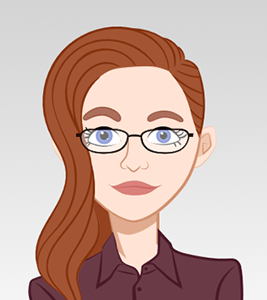 ddilkes2@uwo.ca
On the DesignEd team, my role focusses on curriculum development and innovation. I work with instructors to develop new courses and redesign existing courses and content to ensure that learning experiences are student-centred and that they incorporate technology in meaningful ways. My approach to this work sits at the intersection of inclusive practice and digital pedagogies.
I am also the lead of the Health Education Media Library, a project focused on developing educational media representative of a more diverse population of patients and health care professionals.
I am currently a PhD student, interested in the power of stories to reveal hidden truths in our educational systems and practices.
When I'm not engaged in academic work, I enjoy getting lost in new places, both real and imaginary. I have recently found a love of cycling and am hoping to explore more of Ontario by bike this summer.
Education
PhD Candidate (Curriculum & Pedagogy; Knowledge Media Design)
MEd (Applied Linguistics)
MSc (Social Anthropology)
BCmp (Software Design)