Lorie Donelle, PhD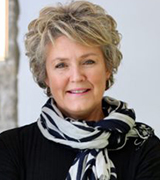 Associate Professor
Room 2327, FNB
519 661-2111 x86565
ldonelle@uwo.ca
Education
PhD (Waterloo)
MA (York)
BScN (McMaster)
BA (Wilfred Laurier)
Academic Appointments
Arthur Labatt Family Chair in Nursing
Core Faculty Member - Joint Program in Health Information Science
Supervising Graduate Students
Research Interests
Digital Health


Technology enabled models of health care
Impact on clients, clinicians, & organizations

Health and Digital Health Literacy
Health Promotion
Additional Information
Remus, S., Donelle, L. (in press). Big Data: Why should Canadian Nurse Leaders Care? Canadian Journal of Nursing Leadership.
Ibrahim, S., Donelle, L., Sidani, S., & Regan, S. (2019). Factors influencing registered nurses' intention to use health information technology in clinical practice: An integrative literature review. Canadian Journal of Nursing Informatics, 14(1)
Forchuck, C., Donelle, L., Capretz, M., & Bukair, F. (2018). Evaluating Iris Scanning Technology to Link Data Related to Homelessness and other Disadvantaged Populations with Mental Illness and Addiction, Volume 10898 of the Lecture Notes in Computer Science series
Donelle, L. & Hall, J. (2016). Health promotion body maps of criminalized women. Journal of Correctional Health Care. 22 (4), 331-341.


Digital Health
Health Promotion