Michael Heine, PhD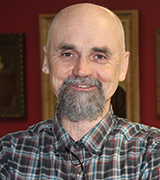 Assistant Professor
Rm. 3R18, AHB
519 661-2111 x84113
mheine@uwo.ca
Education
PhD (Alberta)
MA (Western)
LA SEK II (Bochum, Germany)
Supervising Graduate Students
Research Interests
Discourse Analysis of Olympic spaces
Discourse Analysis of economic processes and commodification in sports
Aboriginal Games Documentation in sub-Arctic and Arctic Canada
Additional Information
Forsyth J, O'Bonsawin C & Heine M. (Eds.) (2014). Intersections and Intersectionalities in Olympic and Paralympic Studies. London, ON: International Centre for Olympic Studies.
Heine M. (2014). 'The Sunday Flag Is Up!' Western Arctic Aboriginal Cultures and the Sports of the Fur Traders. Journal of Sport History, 41(2), 401-416.
Barney RK & Heine M. (2015). The Emblem of One United Body: The Olympic Games and Canada's Quest for Self-Identity. Sport in Society, 18(7), 816-834.
Gwich'in Social and Cultural Institute
International Centre for Olympic Studies, University of Western Ontario
Arctic Winter Games Committee, Historian
Introduction to the Sociology of Sport and Physical Activity
Media analysis and Social Theory of Sport
Qualitative Methods in Sports Studies