Practice Education Conference
Practice Education Conference

The Faculty of Health Sciences Practice Education Conference is offered free of charge as a thank you to all who support the training and education of FHS students in: Audiology, Health Studies, Kinesiology, Nursing, Occupational Therapy, Physical Therapy, Speech-Language Pathology.
Re-Integrating With An In-Person World
POSTPONED
New date and location TBA
REGISTRATION FOR THIS EVENT IS CURRENTLY CLOSED.
For more information about this event, please contact: fhsdo@uwo.ca
Conference Speakers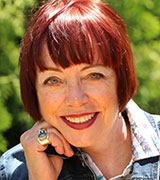 Cathy Parsons

Cathy has spent over 40 years within health care as a nurse educator and professional practice consultant. In those roles she was devoted to improving the practice and experiences of all health care professionals serving patients and families within the health care environment. Following the completion of the Master of Applied Positive Psychology program at the University of Pennsyvania, she introduced applications of positive psychology interventions to enhance meaning and engagement for nurses, students, allied health care professionals, and leaders in both the practice and academic settings. In 2010 she facilitated the use of Appreciative Inquiry to support nurses to re-envision their practice. Cathy facilitates discussions with members of the public and private sector to raise curiosity and awareness about the science behind well-being and happiness. She has also fostered the concepts of strengths-based practice within patient/family care and in academia. She was involved with a work team that implemented the Canadian Mental Health Association's National Standards on Psychological Health & Safety in the Workplace. Her passion is to help individuals, teams, and organizations identify ways to flourish.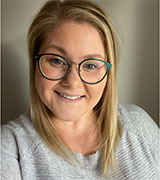 Sarah Prezeau

Sarah is the Research Officer for the Arthur Labatt Family School of Nursing at Western University. She is a psychologist by training, completing her PhD in Western's Social, Personality, and Developmental Psychology program. Her research interests are broadly centered around student success and resilience across the education span, focusing on both individual differences and environmental factors related to thriving and overall well-being. She also specializes in scale and measurement development, and is a Senior Researcher consultant for the Academica Group, providing market research and organizational consulting to North American post-secondary institutions. In addition to her research roles, Sarah is passionate about teaching and mentorship. She is a part-time instructor and e-curriculum resource in Western's Psychology Department and provides teaching support for undergraduate psychology courses at King's University College and Huron University College.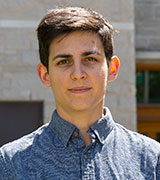 Alex Levine

Alex Levine (she/her) is a behavioral neuroscientist who joined the Western as a postdoctoral scholar in 2017. She worked as the equity, diversity, inclusion decolonization and accessibility (EDIDA) coordinator in the Faculty of Health Sciences from 2021 until very recently. She is now working as an equity, diversity, inclusion, and decolonization research officer with Research Western. Alex brings a unique perspective to this work, as she identifies as gay and Jewish and lived in four different countries before moving to Turtle Island. She strives to embed principles of EDIDA, anti-racism and anti-oppression throughout the academy, and wants to challenge the ways in which our teaching, experiential learning and research spaces tend to center members of overrepresented groups. In her talk she will discuss some ways in which the experiential learning environment can be made more inclusive and accessible.

8:30 - 9:30 a.m.: Continental Breakfast
9:30 - 9:45 a.m.: Welcome and Land Acknowledgement
9:45 - 10:30 a.m.: SESSION 1
Taking an EDIDA Perspective in Experiential Learning

10:30 - 10:45 a.m.: BREAK
10:45 - 11:30 a.m.: SESSION 2
From Virtual to Reality: Using positive psychology to create caring environments

11:30 a.m. - 12:15 p.m.: SESSION 3
Emotional Intelligence and Navigating Loss in Post-Lockdown Educational Settings

12:15 - 12:30 p.m.: Closing Remarks
12:30 - 1:30 p.m.: Lunch and Networking
Registration Deadline: Extended to October 7, 2022 at noon (space is limited)