Practice Education Conference
Practice Education Conference

The Faculty of Health Sciences Practice Education Conference is offered free of charge as a thank you to all who support the training and education of FHS students in:
Audiology
Health Studies
Kinesiology
Nursing
Occupational Therapy
Physical Therapy
Speech-Language Pathology
Preceptor Well-Being: Working with Students in 2019
Event Details
When:
Friday, May 24, 2019
10:00 a.m. to 2:00 p.m.
Check-in begins at 9:30 a.m.
Where:
Brescia University College
Mother St. James Building
1285 Western Road - London, Ontario
What:
Keynote address, group learning activities, lunch.
9:30 a.m.: Registration and Refreshments

9:45 a.m.: Welcome and Opening Remarks

10:00 - 11:30 a.m.: Burnout Prevention – Developing a Positive Psychology Stress Mindset
Clare Tattersall and Andrea Legato
This participatory session will start by looking at the traits and challenges of postsecondary students in 2019. Then using theory and practice from positive psychology, we will explore strategies for both self-care and encouraging resilience in the students that you support.
11:30 a.m. - 12:30 p.m.: Lunch
Please indicate any food allergies when registering (see below).
12:30 - 2:00 p.m.: Self-Compassion and Its Relationship with Passion, Motivation and Engagement
Clare Tattersall and Andrea Legato
Self-compassion and emotional first aid are critical for both your wellbeing and the wellbeing of your students.  In this workshop we will explore the basic principals of both and how to incorporate them into even the busiest life.
2:00 p.m.: Wrap Up and Closing Remarks

PLEASE NOTE: This is a scent-free event. 
Registration Deadline: May 17, 2019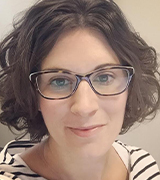 Andrea Legato
Andrea holds a master's degree in journalism, a certificate in positive psychology, and 13 years' experience in the fields of communications and student success in a higher education setting. As the Coordinator, Student Services and Undergraduate Programs in the School of Health Studies at Western, Andrea is a passionate advocate for a holistic, appreciative and respectful academic advising model. Andrea's presentation, The Only Way Out is Through: Conversations to Build Student Resiliency won Best of Region at the National Academic Advising Association's (NACADA) 2016 regional conference and was presented as a featured session at NACADA's international conference in Atlanta that same year. She has subsequently given numerous conference presentations relating to both personal and student development through a positive psychology lens. Andrea's approach to her profession has been deeply informed by her other job as the mother of a spunky six-year old.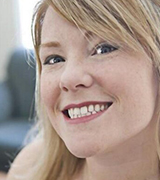 Clare Tattersall
Clare has over 15 years experience in university student support. As the Manager of Student Services in the Faculty of Engineering at Western, Clare works with at-risk students, one-on-one and in group settings, on the development of resilience, self-compassion and academic persistence. Clare holds a master's degree in English Language and Literature, certificates in Positive Psychology Coaching and Global Career Development Facilitation, and is a trained facilitator for the Leader Effectiveness Training Program.
Free parking will be available in the main parking lot off of Brescia Drive. See parking map for more details.