Practice Education Conference
Practice Education Conference

The Faculty of Health Sciences Practice Education Conference is offered free of charge as a thank you to all who support the training and education of FHS students in: Audiology, Health Studies, Kinesiology, Nursing, Occupational Therapy, Physical Therapy, Speech-Language Pathology.
Building Compassion and Resilience in Exceptional Times
Wednesday, April 28, 2021
9 a.m. to Noon
Online via Zoom
For more information about this event, please contact Lisa Metselaar: lmetsela@uwo.ca
Conference Speakers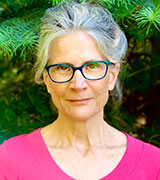 Research Coordinator, Arthur Labatt Family School of Nursing
Kathleen Ledoux is a nurse who has had multiple and diverse experiences over the course of her career. She has been a clinical nurse, a nurse leader and most recently, a nurse academic. Among many accomplishments Kathleen is most proud of is attaining her PhD at a time when she might have contemplated retirement. During the course of her PhD Kathleen became intrigued and absorbed by the concept of compassion. To that end she completed a year-long program from Stanford University's Centre for Compassion and Altruism Research to learn how to teach compassion. Kathleen is currently an Adjunct Research Professor and Research Coordinator at Western University. It is her intention to spend this next portion of her career teaching, writing about, and researching compassion.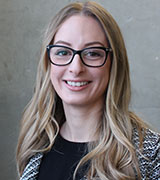 Assistant Professor, School of Kinesiology
Eva Pila is an assistant professor at Western University in the School of Kinesiology, where she directs research and supervises trainees in the Body Image & Health Research Lab. Founded in psychological perspectives in kinesiology, her research focuses on understanding body image and body (in)equity as it relates to movement, mental health and well-being. Specifically, she is interested in understanding relationships between body (in)equity on the basis of shape, size, weight, ability and function, physical activity behaviours, and mental health (from illness to well-being). Professor Pila's research integrates frameworks from health, exercise, social, and clinical psychology to understand conditions that disproportionately impact individuals in marginalized states (e.g., physical inactivity, weight stigma, eating disorders, mood disorders, breast cancer). A main goal of this research is to develop and test psychological interventions, currently centred on self-compassion, to promote health and well-being.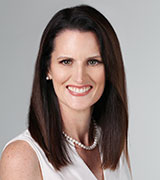 Professor, School of Health Studies
Jennifer Irwin is a health behaviourist and professor in the Faculty of Health Sciences at Western University. She is a multi-award-winning teacher at the Faculty, University, and Provincial levels and is a widely published researcher. She is passionate about kindness, collaboration, and each of us doing our part to support one another. In addition to her new line of inquiry on kindness as a stress-management and resilience tool, her research focuses on the application of motivational interviewing and coaching on resilience and health-related behaviours such as those associated with health body composition promotion, tobacco cessation, and stress management.

9:00 - 9:10 a.m.: Welcome and Land Acknowledgement
Jayne Garland, PT, PhD - Dean, Faculty of Health Sciences
Karen Danylchuk, EdD - Associate Dean (Undergraduate), Faculty of Health Sciences
9:10 - 10:00 a.m.: SESSION 1
Cultivating Compassion for Self and Others
10:00 - 10:50 a.m.: SESSION 2
Building Resilience and (Mental) Health Through Self-Compassion

10:50 - 11:00 a.m.: BREAK
11:00 - 11:50 a.m.: SESSION 3
Kindness: Doing, Feeling & Being Better

11:50 a.m. - Noon: Final Comments and Acknowledgements
Registration Deadline: April 23, 2021