Child Health Symposium
The 'P Words': Play, Physical Activity, Participation, People and Possibilities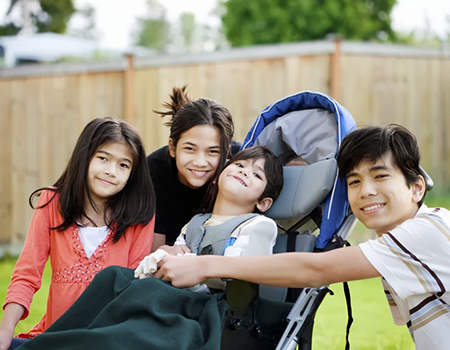 The Child Health Symposium is a collaborative presentation of Western University's Faculty of Health Sciences and the Thames Valley Children's Centre. It provides an opportunity for families, service leaders, researchers, educators and students from all disciplines to:
Share their knowledge, ideas and best practices for service delivery
Present current research interests, questions and findings
Learn more about the child health research happening in our community
Network and build relationships and collaborations with others (e.g., youth, families, students, service providers, educations, researchers) in our community in the area of child health
Event Details
When:
Thursday, May 17, 2018
8:45 am to 3:45 pm
Check-in begins at 8:00 am
Where:
Thames Valley Children's Centre
779 Base Line Road East
London, Ontario
What:
Keynote address, clinical and research presentations, panel of athletes
Fees: The Child Health Symposium is FREE. Limited spaces are available. Please register by May 10. A catered lunch is provided.
The deadline to register is May 10.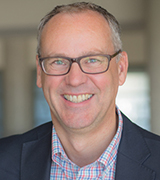 Making it Happen: Putting the P-Words in Policy and Practice
Jan Willem Gorter, MD, PhD, FRCP(C)
Department of Pediatrics, McMaster University
Jan Willem Gorter, MD, PhD, FRCP(C) Physical Medicine and Rehabilitation, is a Professor in the Department of Pediatrics and Director and a scientist at the CanChild Centre for Childhood Disability Research at McMaster University. He also holds the Scotiabank Chair in Child Health Research.
He has training in pediatric and adult rehabilitation medicine (physiatry) with a special clinical and research interest in transitional services and life course health development. His research focuses on the themes of family, function (daily activities and participation) with a special interest in fitness / active lifestyle and in transitions from adolescence to adulthood (future).
In his work, he has found the World Health Organizations' International Classification of Functioning, Disability and Health (ICF) extremely powerful in teaching professionals and families. He recognized the possibility to formulate ideas about the ICF and childhood disability with 'F-words'. He co-authored the article entitled 'The 'F-words' in childhood disability: I swear this is how we should think!' which has been downloaded over 12000 times since its publication in 2011.
Professor Willem leads a research program that advances the knowledge of health development of people with disabilities, and that enhances research capacity through mentoring and training. His research is frequently published in peer-reviewed publications in leading journals.
Learn more:
One of the highlights of this year's symposium is a panel of speakers representing athletes and coaches who will share their experiences and the impact that participation has made on them. 
Darda Sales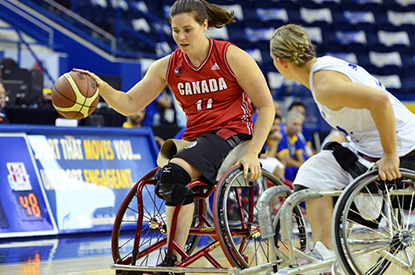 Swimming: Paralympic Gold and Silver medalist, World Champion, Former world record holder
Wheelchair Basketball: World Champion, Paralympian
David Willsie
Captain Canadian Wheelchair Rugby Team
Four World Championship medals, three paralympic medals
Coach, Ontario Thunder
The parking lots for Thames Valley Children's Centre visitors is owned by London Health Sciences Centre (LHSC) and operated by Impark, and may be subject to changes in operation at any time.
General parking is available in any of the visitor parking lots. Visitor Parking Lot P7 is the closest lot to the TVCC main entrance.

Map of parking for TVCC, current rates, and information: www.lhsc.on.ca/About_Us/LHSC/Maps_Directions/VH/parking.htm 
8:00 a.m. – Registration Opens/Networking
8:45 a.m. – Official Start and Welcome
9:20 a.m. – Panel Presentations
10:20 a.m. – Break and Networking Opportunity
10:40 a.m. – Session 1: Presentation Clusters
11:40 a.m. – Poster Teaser Session
Noon – Lunch, Networking Opportunity and Poster Session
12:45 p.m. – Poster Crawl Session, Activities, Demonstrations
1:45 p.m. – Session 2: Presentation Clusters
2:45 p.m. – Keynote Speaker
3:45 p.m. – Last Session, Final Thoughts for the Day, Door Prizes
For more information about this event, contact:
Faculty of Health Sciences
Nicole Chabot
Research Coordinator
nchabot@uwo.ca
519-661-2111 ext. 84736
Thames Valley Children's Centre
Carrie Connell (event inquiries)
Education and Program Coordinator
carrie.connell@tvcc.on.ca 
519-685-8700 x53367