Philip C. Doyle, PhD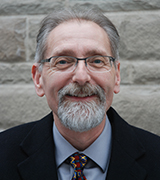 Professor
Room 2200, Elborn College
519 661-2111 x88942
pdoyle@uwo.ca
Education
PhD (University of California, San Francisco School of Medicine, University of California, Santa Barbara)
MA (University of California, Santa Barbara)
BA (Calfornia State University, Fresno)
Academic Appointments
Department of Otolaryngology (Head and Neck Surgery)
Supervising Graduate Students
Research Interests
Voice and voice disorders
Communication disorders associated with head and neck cancer
Laryngeal physiology and pathophysiology
Disorders of voice and speech related to head and neck cancers and laryngectomy
Perceptual psychophysics and measurement of voice and voice quality
Speech and voice acoustics
Measurement of quality of life associated with voice disorders and cancer
Additional Information
Caty ME, Kinsella EA & Doyle P. (2015). Reflective practice in Speech-Language Pathology: A scoping review. International Journal of Speech-Language Pathology, 17(4), 411-420, 10.3109/17549507.2014.979870.
Xu JJ, Campbell G, Alsaffar H, Brandt MG, Doyle PC, Glicksman JT & Fung K. (2015). Lymphadenopathy: Defining a palpable lymph node. Head & neck, 37(2), 177-181.
Chow W, Brandt MG, Dworschak-Stokan A, Doyle PC, Matic D & Husein M. (2015). Validation of the Mirror-Fogging Test as a Screening Tool for Velopharyngeal Insufficiency §. The Open Otorhinolaryngology Journal, 8(1), DOI: 10.2174/1874428101508010015
Brandt MG, Scott GM, Doyle PC & Ballagh RH. (2014). Otolaryngology–Head and Neck Surgeon unemployment in Canada: a cross-sectional survey of graduating Otolaryngology–Head and Neck Surgery residents. Journal of Otolaryngology-Head & Neck Surgery, 43(1), 1.
Tan SL, Brandt MG, Yeung JC, Doyle PC & Moore CC. (2015). The Aesthetic Unit Principle of Facial Aging. JAMA facial plastic surgery, 17(1), 33-38.
Yeung JC, Fung K, Davis E, Rai SK, Day A, Dzioba A, Bornbaum C & Doyle PC. (2015). Longitudinal variations of laryngeal overpressure and voice‐related quality of life in spasmodic dysphonia. The Laryngoscope, 125(3), 661-666.
Voice Production and Perception Laboratory (only lab of its type in Canada)
Postlaryngectomy Research Laboratory
Laboratory for Well-Being and Quality of Life in Oncology
Department of Otolaryngology, Head and Neck and Reconstructive Surgery
Advanced Seminar: Communication Disorders in Head and Neck Cancer
Health-Related Quality of Life
Phonation
Faculty of Health Sciences Teaching Award of Excellence, 2013