Frequently Asked Questions
Frequently Asked Questions
Future Students
The study of English prepares students for professional success. Through the discussion and engagement with literary text, students develop their cultural competence and acquire the constructive communication skills necessary to enter the workforce with confidence, distinguish themselves in a number of fields and build a meaningful career.
Our students have advanced to MA and PhD programs and have excelled in careers in a wide range of fields such as: Law, Business, Medicine, Politics, Government, Librarianship, Teaching, Publishing, Advertising, Television, Politics, Performing Arts, Arts Management.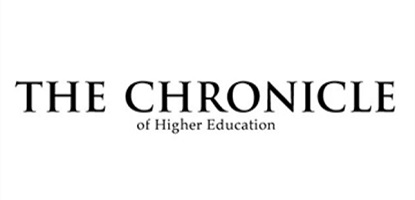 July 31, 2019 | The Chronicle of Higher Education
Relax, English Majors. You're Still Plenty Employable.
By following the actual career paths of real people, EMSI found that "the outcome of the English major looks pretty similar to the outcome of the business major," as Rob Sentz, the company's chief innovation officer, told me. In other words, said Sentz, your major "doesn't doom you to a fixed path."
---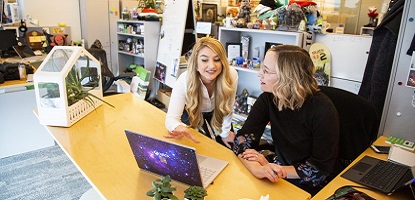 April 18, 2019 | Maclean's
Yes, you will get a job with that arts degree
After years of dire warnings about the limited value of their degree, liberal arts students are making a surprising discovery: Employers want them. It turns out their skills—including the ability to communicate, solve problems, think critically and collaborate—are in demand for many sectors, including finance and technology.
---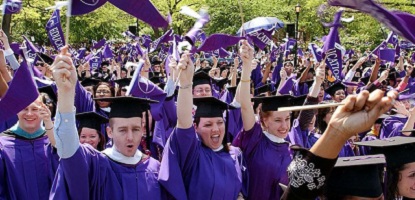 October 18, 2018 | The Hill
A humanities degree is worth much more than you realize
While majors such as psychology, sociology and business offer many classes that help students acquire social skills, humanistic disciplines such as history, philosophy and literature, to name but a few, also offer an inexhaustible supply of practical and useful insights.
---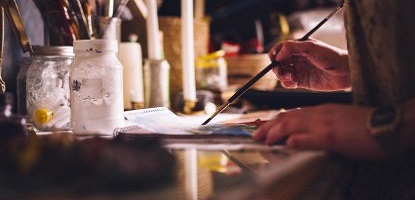 August 31, 2017 | OZY.com
Because critical thinking is key to success in any field
There are many excellent reasons to take English even if your focus is upon science, engineering, medicine, or business: it provides the kinds of thinking and communication skills that all employers are looking for! "Three out of four employers want schools to place more emphasis on the skills that the humanities and social sciences teach."
---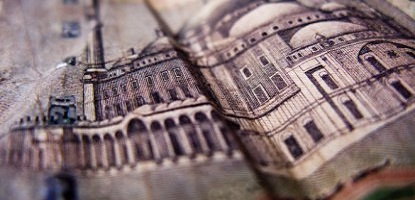 March 11, 2017 | Corrigan Literary Review
Majoring in English gives you the opportunity to develop a wide range of important, complex, adaptable skills
Vocational degrees prepare you for a specific job. Majoring in English prepares you, broadly speaking, for life, including a wide range of possible careers. There are trade-offs with either choice. If you do major in English, you will want to know what the job and career opportunities and obstacles are and how to prepare for them. That's what this essay is about.
---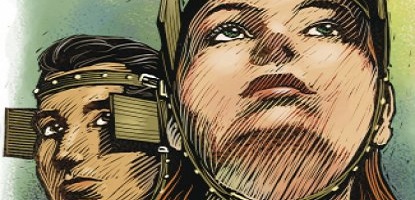 October 2, 2016 | The Chronicle of Higher Education
How Humanities Can Help Fix the World
Interested in helping to build a more humane world? Perhaps you should be taking English.
---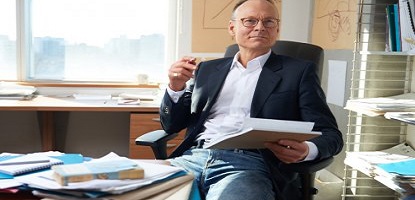 July 26, 2016 | MacLean's
Revenge of the arts: Why a liberal arts education pays off
Research out of the University of Ottawa's Education Policy Research Initiative (EPRI) proves that a degree or diploma in the social sciences or humanities pays off in the long run.
---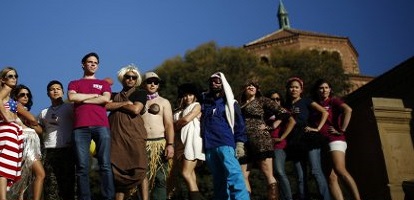 June 28, 2016 | The Atlantic
Why America's Business Majors Are in Desperate Need of a Liberal-Arts Education
Liberal arts majors … are the students who have the active minds, who are asking the big questions,' said Erika Walker, an assistant dean at UC Berkeley's Haas School of Business.
---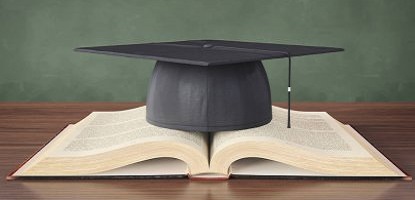 June 1, 2016 | The Wall Street Journal
Why I Was Wrong About Liberal-Arts Majors
Looking back at the tech teams that I've built at my companies, it's evident that individuals with liberal arts degrees are by far the sharpest, best­-performing software developers and technology leaders. Often these modern techies have degrees in philosophy, history, and music – even political science, which was my degree.
---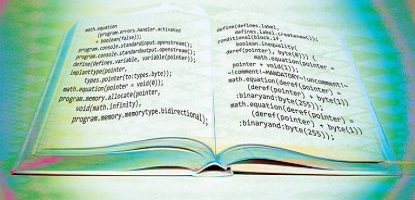 May 21, 2016 | New York Times
To Write Better Code, Read Virginia Woolf
"Technology alone is not enough — it's technology married with liberal arts, married with the humanities, that yields us the result that makes our heart sing." – Steve Jobs
---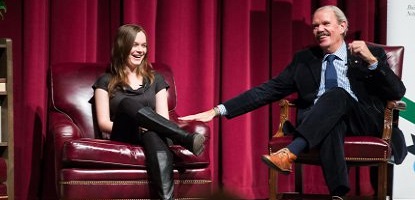 September 15, 2015 | The Western Gazette
Arts education is important
To study the arts and humanities is to learn to be discerning, to be articulate, to be reflective and to exercise freedom of thought rather than to accept, follow and, in essence, endorse the received wisdom, the expected pattern, the accepted explanation. In other words, it is to become a better citizen — an individual on the road less travelled rather than part of a herd that can too easily be led in a disastrous direction.
Choose from an inspiring variety of courses ranging from the classics to popular culture.
Small classes and engaging lectures.
World-class professors whose knowledge and enthusiasm create a stimulating environment for the study of literature, writing, theory and culture.
Access to historical manuscripts and rare first-edition books.
Develop important skills in critical comprehension, reasoning, and the capacity for expression and communication in a range of media.
Excellent preparation for entry into graduate school or professional programs like Audiology, Journalism, Law, Teaching and Medicine.
No. English is not direct entry. Apply for the Faculty of Arts & Humanities, and then make sure you take English 1020E or 1022E or 1024E or 1035E or 1036E or both English 1027F/G and 1028F/G, because at least 60% in 1.0 of these courses are the prerequisite for our second year courses. Then, declare English going into year two during Intent to Register in February.
Yes! We have over 35 scholarships and awards that recognize both creative and academic achievements.
Yes! You can enjoy small lectures and seminars which will introduce you to a host of topical social and cultural issues in theatre and performance. You may also combine your English module with a Major, Minor or Certificate in Theatre Studies.
We also have a theatre production course English 2041F, and offer two courses at Stratford Festival, where you can learn on site with renowned theatre coaches, attend Shakespeare productions, gain practical tools to analyze, personalize and perform a piece of classical text and develop techniques and exercises to prepare your body, breath and voice for acting and rehearsing.
In second or third year, you can also opt for our amazing study abroad course, Theatre Studies 3900G - Destination Theatre. In spring 2018 we are going to London, UK, for two weeks of immersion in one of the world's most vibrant theatre communities!
Yes! Our Fall Theatre Production course (English 2041F) is really popular. Students on that course take up all the roles on the show, from acting and props and costumes to marketing and outreach.
There are also lots of opportunities to make theatre with Theatre Western, our campus's vibrant student theatre club, and the Arts & Humanities Student Council, which puts on a major show every winter term.
The Coterie seeks to foster a positive and exciting learning environment for English students at Western through a wide range of activities and services, including:
Social events for English undergraduates.
Seminars given by Western alumni and other Canadian writers or poets.
Academic information about and assistance with English courses.
Created by the USC and co-sponsored by the Department of English and Writing Studies, the Student Writer-in-Residence (SWIR) is a program that provides a unique opportunity for students to take a leading role in promoting creativity. The SWIR is expected to provide mentorship for student writers, participate in a variety of literary and cultural events on campus, and develop and present his or her own writing to the greater Western community.
The position is open to all fourth-year students in any discipline, full or part-time, and provides a total stipend of $1000. The SWIR will serve from September to April. 
You will be expected to use deep critical thinking skills in university courses.
In university you are expected to be able to take away your interpretation of main themes or symbols from independent reading beforehand so that the class time can be spent on digging deeper into a text and unpacking specific lines or sections.
The reading is more complex in university courses.
When writing university essays, you should stay away from the five-paragraph essay.
University writing requires greater integrative and interpretative skills.
You must establish a strong argument when writing university essays.
You may be wrong but your ideas and opinions are always welcome along with your ability to argue your position respectfully!
Never leave any of the readings for any of your classes until the last minute.
Get into the habit of finding deeper meaning in the text.
Make sure you attend class.
Make sure to buy the proper books/editions for class.
Ask for help! Use the resources available and reach out to your professor or teaching assistant during office hours.
Keep an open mind and enjoy this great opportunity.
Learn more about course policies and resources available for students.
Current Students
Effective September 2017, the following five biggest modules in the English program changed:
Honours Specialization in English Language and Literature
Honours Specialization in Creative Writing and English Language and Literature
Specialization in English Language and Literature
Major in English Language and Literature
Minor in English Language and Literature
Smaller modules were also adjusted to account for new course numbers, but they are essentially unchanged:
Minor in English for Teachers
Minor in General English
Minor in Popular Literature and Cultural Studies
For details about individual modules, have a look at the new Checklists.
The modules changed to provide you with more choice as you work through your program. Students will still need to cover a broad chronological range of material, but each module now has additional "requirements" which are limited only by the level of the course. These open choices will allow you to follow your own interests and construct a program of study which satisfies your own intellectual curiosity.
To complement these choices, the Department also changed its 3000-level course offerings. The old courses, which were organized around chronological coverage (e.g "Nineteenth-Century British Literature"), are no longer be offered. Instead, our 3000-level courses now focus on narrower themes and issues (e.g. "Romantic Revolutions" and "Sherlock Holmes and the Fiction of Detection"). These courses will be offered in alternating years, so you will have different choices in your third and fourth years of the program.
Periodically, all departments in the university are subject to an IQAP Review (Institutional Quality Assurance Process). The Review asks us to evaluate our programs and assess whether or not they are still meeting the goals we set out for them when they were first developed. As part of our assessment, we decided that the structure of our programs no longer reflected the direction of the field of English studies or the expertise of the faculty now teaching it. The new structure, therefore, still insists that students gain a broad knowledge of the corpus of English literature. Its focus, however, is not on a knowledge of the traditional "canon," but on the skills necessary to participate in the study of English literature.
Anyone who entered an English module during 2017 Intent To Register entered into the new module structure automatically. Be sure to look at the new module
checklist
for requirements.
Yes, you can finish the module as you started it. In fact, any student who was registered in an English module as of January 2017 will be assumed to remain in the old module (i.e. you don't need to do anything). This is the easiest option for most students who will be entering their fourth year in 2017/18. The course numbers have changed, so be sure to look at the new version of the checklists to see how the new numbers can be applied to the old module description.
NOTE
: The changes did not affect any student who finished the program in April 2017.
Yes, if you are already in an English module as of January 2017, you can opt to change into the new model. This might be particularly attractive for students who will be entering their third year in 2017/18. To switch, simply contact the Chair of Undergraduate Studies (Madeline Bassnett: m.bassnett@uwo.ca) and ask that you be put in the new model. A note will then be added to your academic record.
If the Department does not hear from you, we will assume that you are remaining in the old module.
No. You will not lose any coursework.
If you stay in the old module, you can simply complete the program as you planned.
If you want to switch into the new version of the module, we will check to ensure that all the coursework you have already completed applies to the new system. Since the changes to the modules generally increase choice, your current coursework will probably fit the new model. There are, however, some conflicts that we know about: Classics 2200, for example, will no longer count towards the Creative Writing and English HSP. If you have already taken Classic 2200, yet still wish to switch, we will write a Special Permission allowing you to do so.
Simply look at the new
checklists
for the old module. We have changed the organization of our course numbers, which has resulted in some courses being renumbered, and we have eliminated the 3000-level courses which covered broad chronological ranges. The new course numbers and the new courses can be applied to the old modules.
Yes, if you have maintained a 70% average. 4000-level seminars are small classes which focus on a narrowly defined critical issue. They are limited to students in an English module who are in their fourth year of study and have maintained an Honours-level grade average. If you are in a non-Honors program (an English Major with a History Minor, for example) you can still enroll in these courses if you meet the requirements.
If you still have questions or concerns do not hesitate to get in touch with the English Department. You can email
uenglish@uwo.ca
or Madeline Bassnett (Chair, Undergraduate Studies,
m.bassnett@uwo.ca
).