Recent Publications
Feeling Photography is an innovative collection, co-edited by Thy Phu and Elspeth Brown (University of Toronto) that demonstrates the profound effects of feeling on our experiences and understanding of photography. 
---
 Melancholy and the Archive is a book by Jonathan Boulter that examines how trauma, history and memory are represented in key works of major contemporary writers, and shows how select authors construct crucial relationships between sites of memory—the archive becomes a central trope here—and the self that has been subjected to various traumas, various losses.
---
 Partitioned Lives: Narratives of Home, Displacement, and Resettlement features fifteen essays, co-edited by Nandi Bhatia and Anjali Gera Roy, that focus on personal, subjective experiences of Partition, rather than on official accounts.
---
 In The Protestant Whore: Courtesan Narrative and Religious Controversy in England, 1680-1750, Alison Conway reveals the recurring connection between sexual impropriety and religious heterodoxy in Restoration thought, and Nell Gwyn, writ large as the nation's Protestant Whore, is shown to be a significant figure of sexual, political, and religious controversy.
---
 A fresh and radically different contribution to the growing field of inquiry into the 'economics' of literature, Matthew Rowlinson's study of Real Money and Romanticism offers an ingenious and challenging reading of Romantic discourse from the point of view of monetary theory and history.
---
 Often identified with its lyric poetry, Romanticism has come to be dismissed by historicists as an ineffectual idealism. By focusing on Romantic narrative, in Romantic Narrative noted humanist Tilottama Rajan takes issue with this identification, as well as with the equation of narrative itself with the governmental apparatus of the Novel.
---
 Shakespeare's plays continue to be circulated on a massive scale in a variety of guises – as editions, performances, and adaptations – and it is by means of such mediation that we come to know his drama. In Shakespeare and the Problem of Adaptation, M.J. Kidnie addresses fundamental questions about this process of mediation, making use of the fraught category of adaptation to explore how we currently understand the Shakespearean work.
---
 Mary Helen McMurran's study of The Spread of Novels explores the active movements of English and French fiction in the eighteenth century and argues that the new literary form of the novel was the result of a shift in translation.  
---
 In Violence Against Women in Early Modern Performance, Kim Solga explores the significance of rape and domestic violence against women around the turn of the seventeenth century in England, its pernicious erasure in the period's cultural representations, the framing and negotiation of that erasure a selection of Shakespeare's plays, which are some of the most iconic texts in English theatre history.
---
Pauline Wakeham and co-editor Jennifer Henderson (Carleton University) published a volume on Reconciling Canada: Critical Perspectives on the Culture of Redress (University of Toronto Press, 2013).
---
Thy Phu's Picturing Model Citizens: Civility in Asian American Visual Culture, Temple University Press (May 2012), examines the relationship between civility and citizenship in the processes of raical formation. Please find more information at:http://www.temple.edu/tempress/titles/2162_reg.html
---
At the Borders of Sleep is a unique exploration of the connections between literature and the liminal states between waking and sleeping. Ultimately arguing that both the reading and writing of literature are liminal experiences, taking place on the edges of consciousness, Peter Schwenger suggests new ways to think about the nature of literature and consciousness.
---
Peter Auksi draws on an impressive array of classical, biblical, patristic, medieval, and Renaissance primary sources to explain the complex ideal of "christian plain style," a mode of rhetorical discourse that reflected the mode of expression exemplified by Christ.
---
Madeline Bassnett's volume of poems, Elegies, address death and illness, and are primarily texts of feeling: harrowing word-borne devices that wrest the perspective of emotion from experience. Professor Bassnett's poems have appeared in The Fiddlehead, The Malahat Review, Room of One's Own and echolocation. In 2010, she was shortlisted for the Winston Collins/Descant Prize. See http://www.froghollowpress.com/gallery/elegies-bassnett-cover.html.
---
This volume, co-edited by Michael Groden, Jed Deppman, and Daniel Ferrar, introduces English speakers to genetic criticism, arguably the most important critical movement in France today.
---
John Leonard's revised edition of Paradise Lost contains full notes, elucidating Milton's biblical, classical and historical allusions and discussing his vivid, highly original use of language and blank verse.
---
In this edition of the Complete Poems, John Leonard draws attention to words coined by Milton and those that have changed their meaning since his time. He also provides full notes to elucidate Biblical, classical and historical allusions and has modernized spelling, capitalization and punctuation.
---
Richard Moll's edition on William Caxton, The Booke of Ovyde Named Methamorphose, is published by the Pontifical Institute of Medieval Studies (Toronto and Oxford: Bodleian Library, 2013).
---
 David Vichnar, David Spurr, and Michael Groden, eds., Praharfeast: James Joyce in Prague. Prague: Litteraria Pragensia, 2012. Please see: http://litteraria.ff.cuni.cz/books/praharfeast.html.
---
Geoffrey Chaucer aimed his ethical critique and social satire at human failures to acknowledge guilt and their self-defensive use of shame. In Shame and Guilt in Chaucer, Anne McTaggart explores Chaucer's representation of these concepts in the context of modern affect theory.
---
 Paul Werstine's Early Modern Playhouse Manuscripts and the Editing of Shakespeare is published by Cambridge University Press. Read More  
---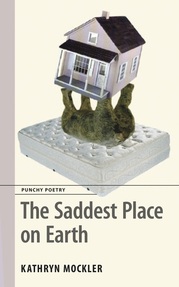 Kathryn Mockler from Writing Studies has recently published The Saddest Place on Earth, her second collection of poetry published by DC Books. Read More 
---
Online Publications:
The Rusty Toque: Issue 5 (November 2013)
The Rusty Toque is an online literary and arts journal from Ontario, Canada. Our editors are situated in London and Toronto. While we serve both cities, we also reach out to the literary and art communities nationally and internationally. We strive to publish diverse, innovative literary writing, reviews, and visual art from Canada and around the world. 
---
Articles and Chapters:
Forthcoming:
Adams,  Stephen. "'Speaking as an American to Americans': James Russell Lowell's  'Harvard Commemoration Ode' and the Idea of Nationhood" in Christopher Hebert  & Martin Griffin, eds., American Political Fictions. Forthcoming.
Ionica,  Cristina. "Masochism ± Benefits, or Acker with Lacan." Literature and Pornography. Spec. issue of LIT: Literature Interpretation Theory. Forthcoming.
McDonald,  Riley. "The Frame-Breakers: Thomas Pynchon's Posthuman Luddites." Canadian  Review of American Studies. Forthcoming.
Simonsen,  Rasmus. "Dark Avunculate: Shame, Animality, and Queer Development in Wilde's  'The Star-Child'." Children's Literature.  Forthcoming.
2013:
Adams,  Stephen. "Philip Freneau's Summa of American Exceptionalism: 'The Rising Glory  of America' – Without Brackenridge" in Texas Studies in Literature and Language. Forthcoming in December 2013. Print.
King,  Frederick. "Oscar Wilde's Salome and  the Queer Space of the Book." Wilde's  Wiles: Studies of the Influences on Oscar Wilde and His Enduring Influences in  the Twenty-First Century.  Ed. Annette M. Magid. Newcastle upon Tyne: Cambridge Scholars Press, 2013.  Print. 
Wenaus,  Andrew. "Twilight of Information Illiteracy: Kenji Siratori's Asemic  Cyberpunk." Foundation 113 (2013): 29-48. Print.
2012:
Groden,  Michael and Vicki Mahaffey. "Silence and Fractals: 'The Sisters'," in Collaborative Dubliners: Joyce in  Dialogue, edited by Vicki Mahaffey.  Syracuse, NY: Syracuse University Press, 2012, pp. 23-47. Print.
Groden,  Michael and Vicki Mahaffey. "Silence and Fractals: 'The Sisters'," in Collaborative Dubliners: Joyce in  Dialogue, edited by Vicki Mahaffey.  Syracuse, NY: Syracuse University Press, 2012, pp. 23-47. Print.
Northrup,  Kostantina. "Lyric Scholarship in Controversy: Jan Zwicky and Anne  Carson." Studies in Canadian Literature 37.1 (2012). Print.
Rajan,  Tilottama. "Excitability: The (Dis)Organization of Knowledge from Schelling's First Outline (1799) to Ages of the World (1815)." Romanticism and Modernity. Ed. Thomas Pfau and Robert  Mitchell. New York: Routledge, 2012. 47-64. Print.
Rajan,  Tilottama. "Romanticism  and the Unfinished Project of Deconstruction." European  Romantic Review, 23:3 (2012): 293-303. Print.
Saint-Amour,  Paul, Michael Groden, Carol Shloss, and Robert Spoo. "James Joyce: Copyright,  Fair Use, and Permissions: Frequently Asked Questions. " The International James Joyce Foundation:  Special Panel on Intellectual Property. May 2012. Web.
Stuart,  Thomas. "Recurring Dreams: Haunting Fantasy in John Fowles' The Magus"  in "Curious, if True": The  Fantastic in Literature edited by  Amy Bright. Newcastle upon Tyne, UK: Cambridge Scholars Publishing, 2012.  243-269. Print.
Taylor,  Crystal. "Shadows and Mysteries: Illusions of Imagined Communities in  Amitav Ghosh's The Shadow Lines."History, Narrative, and Testimony in  Amitav Ghosh's Fiction. Ed.  Chitra Sankaran. Albany: State University of New York Press, 2012. 79-93. Print.
Wenaus,  Andrew. "'Spells Out The Word of Itself, and Then Dispelling Itself': The  Chaotics of Memory and The Ghost of the Novel in Jeff Noon's Falling out of  Cars." Journal of the Fantastic in the Arts. 23.2 (2012): 260-284. Print.
Wenaus,  Andrew. "Rhizomatic Horror: Eclipsed Narrative and Experimental Weird Fiction  in Steve Beard's Digital Leatherette". Extrapolation 53.1 (2012): 1-23.  Print.
Wennekers, M. Eileen. "Genre,  Non-correspondency, and the Fantastic Real in The Hound of the Baskervilles"  in "Curious,  if True": The Fantastic in Literature edited by Amy Bright. Newcastle upon Tyne, UK:  Cambridge Scholars Publishing, 2012. 42-65. Print.