The Black in the Cul-de-Sac: Afro-Pessimism as the Crisis of Critical Theory
The Black in the Cul-de-Sac: Afro-Pessimism as the Crisis of Critical Theory
A talk by Frank B. Wilderson III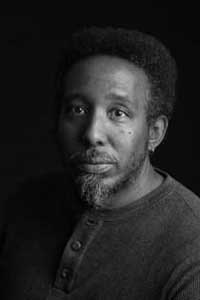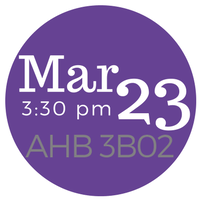 Biography:
Dr. Frank B. Wilderson III is a professor in the Department of African American Studies at UC Irvine. He is also the Director of the Culture & Theory PhD Program. Professor Wilderson spent five and a half years in South Africa where he was one of two Americans to have held elected office in the African National Congress during the apartheid era. He also worked as a psychological warfare, secret propaganda, and covert operations cadre for the ANC's armed wing Umkhonto We Sizwe. His books include, Incognegro: A Memoir of Exile and Apartheid; and Red, White, & Black: Cinema and the Structure of U.S. Antagonisms. In addition to being an activist and scholar, Dr. Wilderson is also a creative writer; and through his creative writing he has received a National Endowment for the Arts Literature Fellowship; The Maya Angelou Award for Best Fiction Portraying the Black Experience in America; the Zora Neale Hurston/Richard Wright Legacy Award; The Eisner Prize for Creative Achievement of the Highest Order; The Judith Stronach Award for Poetry, and The American Book Award.
Abstract:
Variations in structural violence mark the essential point of departure for theorizing the disparate positions of worker and slave in civil society. For political economy's (Human) worker, consent is supplemented by violence held in reserve. Libidinal economy's (Human) analysand, violence is contingent upon transgressions against proper cathexis in the symbolic order—the consent of primary processes. For Afro-Pessimism, on the other hand, Blacks are subject to violence without reservations—violence is gratuitous, "prelogical" (Patterson) and necessary for Human psychic integration. These irreconcilable regimes of structural violence are at the heart of a structural antagonism between Blacks and Human; and are also at the heart of a systemic crisis in critical theory.
Presented by the Postcolonial Studies Group, the Department of English & Writing Studies, the Centre for the Study of Theory and Criticism, and the Department of Women's Studies & Feminist Research.