Functional Exercise Training
Functional exercise training programs are offered through a combination of classroom education, group discussion and hands-on practical activities. They offer sound, evidence-based learning opportunities for healthcare professionals, fitness instructors, volunteers and family members engaged in providing physical activity for older adults across the mobility spectrum.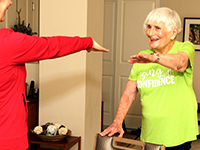 A staple of the CCAA education curriculum, first delivered in 1999, will no longer exist as a stand-alone course.
---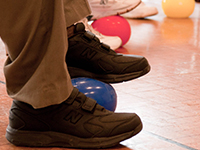 A 10-exercise full body progressive program for older adults that require improved functional mobility and independence. Suitable for individuals involved in home care, retirement residences or long-term care facility programs.
---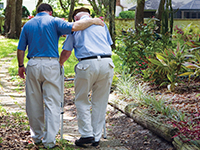 A course designed to build knowledge and skills to aid frail, older adults living in care facilities to improve their functional mobility and independence in their activities of daily living. This course is suitable for support staff and health care professionals working in, home care, long term care facilities and hospitals.