Facilitator Certification
Facilitator Certification
Facilitator certification enables individuals to deliver training in specific programs. Under contract to the CCAA, facilitators play an integral role in bringing the benefits of evidence-based, functional exercise programs to as many older adults in their communities and workplaces as possible. This certification is appropriate for individuals in leadership and supervisory roles or certified seniors fitness instructors and CCAA certified trainers. Facilitator certification is available for the following workshops: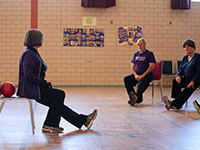 Very frail, older adults who have lost physical capacity can improve functional mobility by engaging in a simple progressive exercise program. Students learn 3 program tiers, each comprised of 10 simple, progressive exercises designed to improve mobility levels of individuals with varying levels of frailty.
---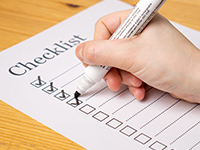 Certification demonstrates that a fitness leader has the appropriate knowledge and skills to lead effective functional exercise programs for older adults, and indicates a high level of dedication to maintaining continuing education and ongoing training.