Rechnitzer-Cunningham Annual Lecture Series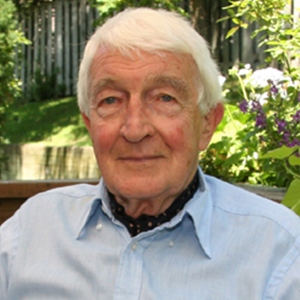 Established in 1995, these annual lectures are dedicated to Drs. Peter A. Rechnitzer and David Cunningham's firmly-held view that physiological processes are best described with responses from individual human adaptations in a real life environment.
About Peter A. Rechnitzer
Peter Rechnitzer was a practising physician who donated his efforts and expertise to combine research with practical application. He played a leading role with Professor David Cunningham in developing the idea for a research centre that focuses on physical activity in people ages 55 to 90 years. He enthusiastically joined with scientists, Professors Cunningham, Donald Paterson, and Nancy Ecclestone, to develop these research and community exercise programs into a reality.
Event Details
When:
Wednesday, October 16, 2019
3:00 to 5:00 p.m.
Where:
Room 1330*, Elborn College
1201 Western Road - London, Ontario
What:
Distinguished lecture and complimentary refreshments
Multidomain Interventions to prevent Dementia. The Synergic Trial.
From the Lab to the Clinic and now @Home: Advancing the assessment of balance, mobility and activity in older adults.
Dr. William McIlroy is a Professor and Chair of the Department of Kinesiology at the University of Waterloo. He is also a Scientist at Sunnybrook Research Institute and a member of the the Ontario Neurodegenerative Disease Research Initiative (ONDRI). He is director of the Neuroscience, Mobility and Balance Lab (NiMBaL) within the Centre for Community, Clinical and Research excellence (CCCARE) at Waterloo where his team is focused on: 1) advancing understanding of how the brain and other parts of the central nervous system control movements of the body, and 2) translating knowledge to help individuals improve their recovery after a neurological injury (such as a stroke) and to minimize age-related effects on the control of mobility. They also work to develop new assessment tools using wearable sensor technologies. Our research is conducted in university-based labs, in clinic-based labs and in the community.
Free shuttle service provided by Windermere on the Mount by Revera from the CCAA to Elborn College available. Please reserve your spot on the shuttle.
Paid parking available at Huron Flats or Althouse and at Elborn in non-reserved parking spaces but not available/possible in the reserved HA Leeper Clinic parking spaces.
*In the case of overflow in room 1330, the lecture will be conferenced via Zoom to room 1547, Elborn College.
PLEASE NOTE: This is a scent-free event. 
Explore topics discussed at Past Rechnitzer Lectures.