Researcher Profile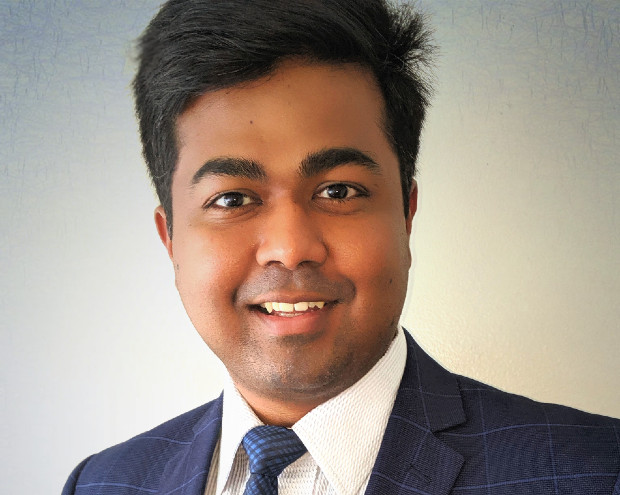 Rishi L Ganesan
Contact Information:
rishi.ganesan@lhsc.on.ca
(519) 685-8500 x58386
LHSC
Social:
Associated Websites:
Research Areas
Profile
Dr. Rishi Ganesan is a paediatric intensive care physician-researcher with additional expertise in paediatric neurocritical care. He is a physician in the Division of Paediatric Critical Care Medicine at the Children's Hospital- London Health Sciences Centre, Assistant Professor in the Department of Paediatrics at the Schulich School of Medicine (Western University) and an Associate Scientist at the Lawson Health Research Institute.
Dr. Ganesan has an exemplary academic track record. During his medical training (2004-09) at Jawaharlal Institute of Postgraduate Medical Education & Research (JIPMER, India), he received more than 20 endowment awards for his clinical-research excellence and graduated as the best outgoing graduate, the best intern and the valedictorian of his class. He completed his pediatric residency (2010-12) and fellowship in pediatric critical care (2013-16) from the Post Graduate Institute of Medical Education & Research (PGIMER, India), one of Asia's largest multi-specialty academic children's hospitals. He won the institute bronze medal for the best outgoing paediatric resident and was the seventh in India to complete the clinical doctorate program (D.M.) in paediatric critical care. Subsequently, he moved to Toronto to pursue a unique, interdisciplinary one-year clinical fellowship in Pediatric neurocritical care at SickKids (2016-17). Thereafter, he worked there as a clinical-research fellow supported by the RESTRACOMP and C-BMH integrative research awards (2017-18). Prior to joining the department here in London, he had been working as an Assistant Staff Physician in the Department of Critical Care Medicine at SickKids, Toronto (2018-19).
---