Researcher Profile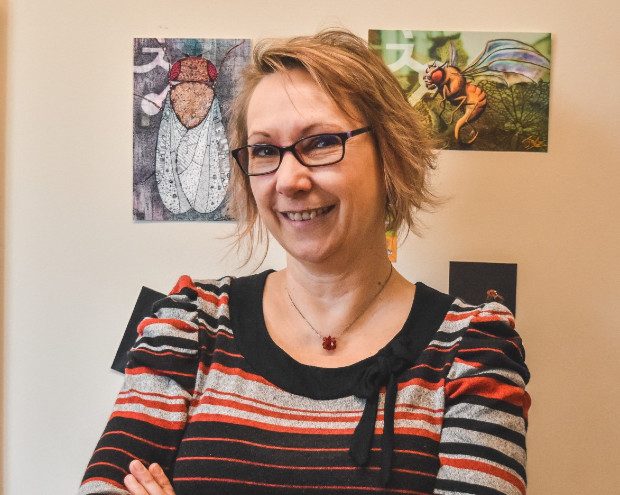 Anne F Simon
Contact Information:
asimon28@uwo.ca
(519) 661-2111 x80084
BGSB 3022
Associated Websites:
Research Areas
Profile
Anne obtained her Ph.D. in Paris, France in 1998, in the laboratory of Thomas Préat, an internationally known specialist in the field of learning and memory in Drosophila. She studied the effect on adult central brain structure and development of a mutation affecting learning and memory. She pursued a post-doctoral training in the field of fly behavior in the laboratory of Seymour Benzer, the father of behavioral genetics. During her time in his team, she discovered that steroid hormones in Drosophila control adult behavior and longevity.
To broaden her exposure to research directly relevant to human health and disease, she then worked in a human genetics lab for a year at Cedars-Sinai Medical Center. This experience allowed Anne to think more clearly about how the fly can be used to solve problems relevant to human behavioral disorders. In the next step of her career, as an assistant Research Faculty at UCLA in the team of David Krantz, an expert in the study of monoamine neurotransmission, she specifically studied the effect of mutations of VMAT on controlling monoamine levels and various aspects of adult behavior. She also designed new paradigms to study social behavior in the fruit fly.
In 2008, Anne changed coasts to purse these projects, conducted by undergraduate researchers in her lab at York College of the City University of New-York, a teaching-oriented institution, where she spent 5 years.
Anne has been interested in teaching and mentoring for many years, and she is committed to incorporating both teaching and research. Her work at Western University will focus on dissecting the mechanisms underlying the "space bubble", i.e., the comfort zone, or social distance between two individuals, while teaching Cell Biology and Genetics courses.
---