Past Students
Academic year 2016-17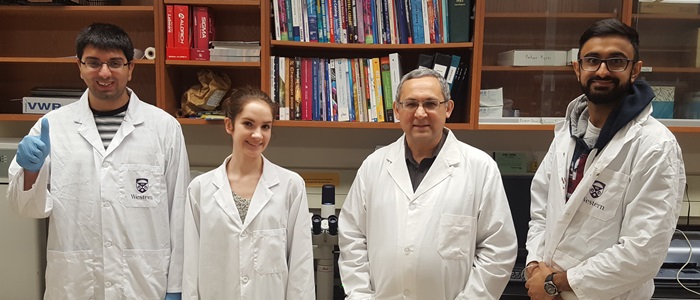 Left to right: Ali Sherazi, Amanda Cybulski, Alexander Timoshenko, and Arjan Dhoot.
Summer 2016

Left to right: James Vinnai, Amanda Cybulski, Jean-David Rousseau, Arjan Dhoot, and Alexander Timoshenko.
Academic year 2015-16

Left: Stephanie Peragine, Alexander Timoshenko, Arjan Dhoot. Right: Teagan Maier-Downing, Stefanie Bradley, James Vinnai. Insert (top left corner): Jasper Kang.
Academic year 2014-15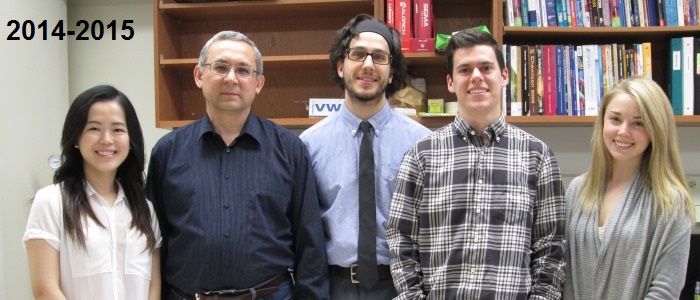 Left to right: Molly Lin, Alexander Timoshenko, James Vinnai, Justin Lewis, Tina Nicole Cuthbert.
Academic year 2013-14
| | | |
| --- | --- | --- |
| | | |
| Karolina Kozak | Justin Lanteigne | James Vinnai |
Academic years 2010-13
Jonathan Bull, Chris Burke, Brendan Caraher, Michael Cassels, Brent Cunning, Mitchell Delong, Michael Ellis, Melody Ren, James Vinnai, Cavin Wong, Allan Younes.