Sabbatical Updates
Our faculty members are involved in fascinating and diverse research while on sabbatical. Learn about some of the projects they are involved in as well as the exciting global locations their research takes them.
Karin Schwerdtner, French Studies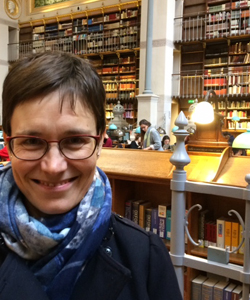 In her research while on sabbatical in Paris, France, Karin Schwerdtner addresses the changing role that correspondence and epistolary writing have played, over the past fifty years, in the lives and work of women writers in France. This project focuses on archived private letters, addressed to Simone de Beauvoir from other women authors ("friends and intellectuals", as designated in Beauvoir's archives, located in the Bibliothèque nationale de France's Department of Archives - see photograph), but also on texts addressed in the second-person or on public letters, intended for publication, as written by contemporary authors such as Annie Ernaux, Linda Lê, Michèle Lesbre and Laurence Tardieu. This project also involves conducting interviews with various prominent authors whose "letters" have been published or whose personal correspondance has been archived at the Bibliothèque nationale.
---
Louis Charland, Philosophy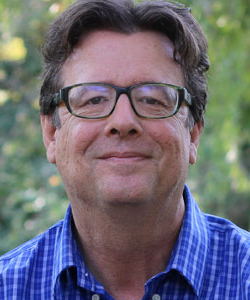 Louis Charland has been based at the Max Planck Institute for Human Development, Centre for History of Emotion in Berlin as a visiting researcher from Sept 2018 to January 2019. 
He has presented at the following locations: 
Addiction as a Passion. Department of Psychiatry. Helsinki University Hospital. Helsinki, Finland. 
Anorexia as a Passion. Max Planck Institute for Human Development. Berlin, Germany.  
Decision-Making Capacity and Informed Consent: A Role for Emotions. Institute for Medical Ethics and History of Medicine, Ruhr University, Germany.  
Loss of Control and Addiction. Department of Psychiatry, Psychotherapy and Preventive Medicine. LWL University Hospital, Ruhr University, Germany.  
The Distinction between Passion and Emotion: A Distinction We Ignore at Our Philosophical Peril. Department of Philosophy. University of Geneva.
Anorexia Nervosa as a Passion: A contemporary case study in psychopathology and the affective sciences." Swiss Centre for Affective Sciences. Section de médecine fondamentale. 
Département de neurosciences. University of Geneva. 
Anorexia as a Passion. Royal College of Psychiatrists. Eating Disorders Group. Cardiff, Wales, UK. 
---
Jan Plug, English and Writing Studies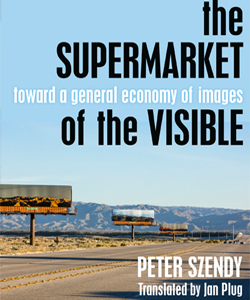 Jan Plug recently completed a book translation of The Supermarket of the Visible: Toward a General Economy of Images which will be available in Spring 2019.
Description:
Already in 1929, Walter Benjamin described "a one hundred per cent image-space." Such an image space saturates our world now more than ever, constituting the visibility in which we live. The Supermarket of the Visible analyzes this space and the icons that populate it as the culmination of a history of the circulation and general commodification of images and gazes. From the first elevators and escalators (tracking shots avant la lettre to cinema, the great conductor of gazes), all the way down to contemporary eye-tracking techniques that monitor the slightest saccades of our eyes, Peter Szendy offers an entirely novel theory of the intersection of the image and economics. 
---
Debra Nousek, Classical Studies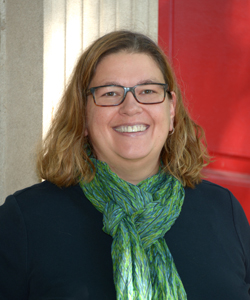 Debra Nousek is currently working on a a number of projects involving the literary accomplishments of Julius Caesar, arguably the most famous Roman from antiquity, and known more as a successful general, and not-so-successful politician than as a writer. One of these is an outreach webinar for secondary school teachers across the United States, in which she discussses Caesar's contributions as a man of letters, to supplement teaching of Caesar's Latin texts as part of the AP Latin curriculum. Mostly, Debra will be working on a book that studies Caesar's Commentarii, historical accounts of his conquest of Gaul (mainly mod. France and Belgium) and the Civil War of 49-46 BCE. These texts are some of the earliest Latin historical prose to have survived, and she argues that they make a significant contribution to the genre of historiography and literary representation of characters and events from the near-contemporary period they narrate.
---
Bipasha Baruah, Women's Studies and Feminist Research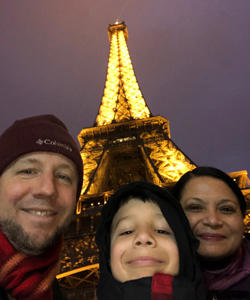 While on sabbatical, Bipasha Baruah completed some fieldwork in Morocco on women's participation in agriculture with a former grad student who is now a social scientist with the International Centre for Agricultural Research in Dry Areas: (see Gendered Inequity in Wages and Working Conditions for Landless Agricultural Labourers in Morocco)
Bipasha accepted a visiting scholar position with Global Affairs Canada (GAC) from September to December 2018 where she prepared a series of policy briefs and case studies for GAC based on her research on women's employment in renewable energy, gender equality and social innovation, and strategies for addressing conflict between NGOs in the development sector.
Bipasha helped another federal government agency (Natural Resources Canada) prepare a report on the status of women in natural resources employment (energy, mining, forestry) in Canada.
In September 2018, Bipasha was invited to appear as a witness before the Standing Committee on National Defence on Canada's Contribution to International Peacekeeping in the House of Commons.
She also helped the International Renewable Energy Agency (IRENA), an intergovernmental organization that promotes adoption and sustainable use of renewable energy, prepare a report on the status of women in renewable energy employment found here. 
And finally, Bipasha will be in Paris until July 2019 doing collaborative research with the International Energy Agency (IEA) She will be helping the working group at the IEA that prepares the World Energy Outlook report develop some data on access, affordability and employment in renewable energy in industrialized, emerging and developing economies.
---
Sarah Bassnett, Visual Arts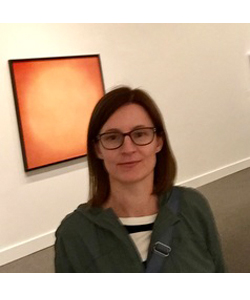 While on sabbatical, Sarah Bassnett was involved in a SSHRC-funded research on photography and global migration. This study looks at how photographers have pictured the causes and consequences of 21st-century migration. At the moment she is focused on migration from Central America to the United States.
Sarah recently wrote a short essay for The Conversation that introduces some of the issues she is concerned with: https://theconversation.com/visual-tropes-of-migration-tell-predictable-but-misleading-stories-106121