Upcoming Events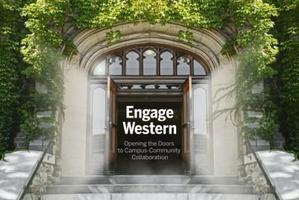 Thursday, 14 November 2013 from 9:00 AM to 10:00 PM
REGISTER NOW
Engage Western brings together campus representatives, the London community and special guests to share perspectives and stories about the ways academic institutions partner with their community to work towards mobilizing knowledge, creating positive social change, and building community and university capacity. 
The event is part of the Association of Universities and Colleges of Canada's Open Doors, Open Knowledge national campaign of events on the theme of university-community engagement, taking place at universities across the country in November.
Engage Western opens with a panel discussion on community-university engagement, featuring visiting experts and voices from University and the local community, followed by roundtable dialogues, showcasing successful community-university partnerships.
The day will wrap with Stories of Health at Western, a public storytelling initiative and community-engaged research project, taking place at 6:30 p.m. at the Wolf Performance Hall, London Public Library (Central Branch).
AGENDA
9:00am - Registration, Refreshments and Networking
9:30am - Opening Remarks
9:45am - Panel Discussion - Perspectives on Community-University Engagement (Panelists include Martin Taylor, CBRC; Dr. Cheryl Forchuk, Lawson Research Institute; Maureen Golovchenko-Spencer, Pillar Nonprofit Network, and Linda Hawkins from the Institute for Community Engaged Scholarship at University of Guelph)
12:00pm - Lunch
1:00pm - Roundtable Dialogues on Community-University Partnerships (featuring successful partnerships between Western and our local community and facilitated by Western faculty and staff and their community partners)
3:00pm - Closing Remarks for Day Portion
6:30pm - Launch of Stories of Health at Western (Wolf Performance Hall, Downtown London). Reception to follow. 
This event is open to Western faculty, staff and students as well as representatives from community partner organizations.
Panalists:
Dr. Martin Taylor, University of Victoria, Community-Based Research Canada (CBRC)
Dr. Belinda Leach, Institute for Community Engaged Scholarship (ICES) at University of Guelph
Maureen Spencer Golovchenko, Pillar Nonprofit Network in London, Ontario
Dr. Cheryl Forchuk, Western University, Lawson Health Research Institute in London, Ontario
Rick Ezekiel, The Student Success Centre at Western University
---
Following the Engage Western event, stay tuned for:

---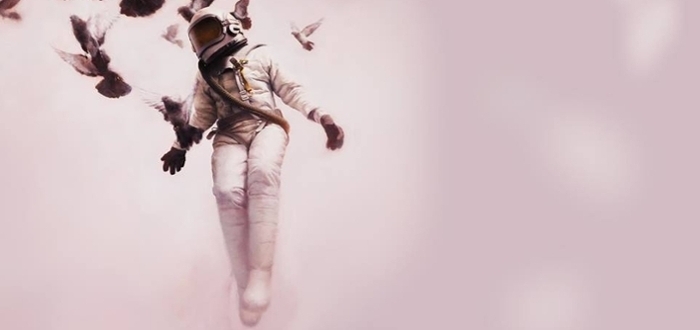 #Poetry Lab - Presented by Public Humanities at Western 
Tuesday, November 19 at 7:30 pm Conron Hall
#PoetryLab blends visual projections, sound effects, and poetry to create an immersive literary experience for both avid poetry lovers and newcomers alike. The event will also feature an interactive component, for which we invite attendees to bring a Twitter-enabled mobile device so that they can record their impressions and help shape the event as it unfolds. Our Hashtag for the event is #PoetryLab! You can also follow our Twitter account @PoetryLab.The event will feature four poets from the Western/London community, including Western's Writer-in-Residence, M. NourbeSe Philip and Student Writer-in-Residence, Scott C. Beckett. An opening musical performance will be provided by the stunning London-based band, Wormwood (
http://

wormwoodmusic.bandcamp.com/
), starting at 7:30pm. The poets will begin their presentations at 8pm.
Poet Bios
M. NourbeSe Philip
M. NourbeSe Philip is Western's 2013 Writer-in-Residence. She is a critically acclaimed and widely anthologized poet, novelist, playwright, essayist, and short story writer. Philip's career has been marked by her formal experimentation and strong commitment to social justice. In addition to her many literary honours, Philip is a former Guggenheim fellow and a recipient of the City of Toronto Arts Award for poetry in 1995. Recently, she has garnered praise for her interactive live performances of her newest book of poetry, Zong!, which focuses on an 18th-century legal decision regarding the murder of Africans aboard a slave ship.
Scott C. Beckett
Scott is Western's Student-Writer-in-Residenc
e for 2013-2014, and he is committed to using his position to help connect Western's creative writers to the broader London community. He is also an editor with The Rusty Toque online literary journal.
Tom Cull
Tom Cull is a local poet who is releasing a chapbook, What the Badger Said, with London's Baseline Press in November of 2013. Tom teaches in the American Studies department at Western and is a workshop facilitator for the Poetry London Reading Series.
Joel Faflak
In addition to being a fine poet, Dr. Faflak is the Director for Western's School for Advanced Studies in the Arts and Humanities. He is also a professor in Western's English department whose research centers on British literature from 1750 to 1850. His recent work has focused particularly on the intersection between literature, psychiatry, and psychopathology.