People

Joshua D. Lambier, Program Director
Joshua Lambier is currently a PhD candidate in the Department of English at the University of Western Ontario, specializing on the convergence between British and European Romantic literatures and theories of human rights. His dissertation research project, "The Vital Life of Rights in British and European Romanticism," aims to re-examine the claims of current rights discourses by returning to their modern genesis in the turbulent political, cultural and literary debates of the Romantic period. He has published essays in the European Romantic Review and Spheres of Action: Speech and Performance in Romantic Culture (2009), and is currently co-editing a volume of essays entitled, Marking Time: Evolution and Romanticism (2012). Lambier's doctoral research has been supported by the Pierre Elliott Trudeau Foundation, and he has been a past winner of The Student Volunteer Award for Community Service in the City of Waterloo as well as a Lifetime Achievement Award given by the Wilfrid Laurier University Students' Union.
---

Chris Bundock, Program Coordinator
Chris Bundock took his doctorate at Western in 2010 and is currently a SSHRCC post-doctoral fellow at Duke University. His post-doctoral project, The Melancholia of Messianism: 'Judaism' and Discontinuous History in William Blake, Percy Shelley, and George Eliot, develops and extends his dissertation's analysis of Romantic prophecy as a phenomenon responding to a novel experience of time and history emergent in the late eighteenth and early nineteenth centuries. He has published essays in European Romantic Review, Interdisciplinary Literary Studies, Romantic Praxis, Review of English Studies, and Rethinking British Romantic History, 1780-1840. In 2009 he received the Graduate Essay Prize from the North American Society for the Study of Romanticism and in 2011 was the recipient of the Governor General's Gold Medal.
---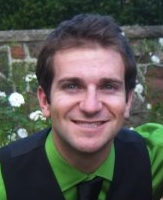 Phillip Glennie, Program Coordinator
Philip Glennie is a graduate of the Ph.D. English program at The University of Western Ontario, and currently works as a freelance editor and teacher, performing work for organizations like Statistics Canada and the Ontario Telemedicine Network, among others. He is also an active member of the London community, serving as a registered member of Pillar – London's major not-for-profit network – and in September of 2011, acting as one of the head organizers for Oh!Fest, a free music festival held in conjunction with London's wonderfully successful Car-Free Fest. While studying at The University of Western Ontario, he focused his dissertation on the role of therapeutic drugs in early 20th-Century Literature, exploring the tenuous relationship between the unsettling aspects of critical thinking and the individual's desire for "thoughtless" chemical comfort. Over the course of his graduate education, he wrote and completed five novels and over forty short stories. He has been a recipient of four Ontario Graduate Scholarships, as well as a Social Sciences and Humanities Research Council doctoral fellowship.
---
Joel Burton, Community Engagement Coordinator
Joel Robert Burton is a Ph.D. candidate in English at Western University, where the Social Sciences and Humanities Research Council has funded his research on confession and testimony in the contemporary novel. At Western, he works as a writing tutor in the Access Transition Program, Indigenous Services. He completed degrees at Dalhousie University and St. Francis Xavier University, where he was a J. P. McCarthy Scholar and nominee for the Rhodes scholarship. In 2011, Joel presented a research poster on cultural memory sponsored by the Harris Centre of Regional Policy and Development at the international meeting of the North Atlantic Forum. In 2012, he completed certificate programs on community change at the Pillar Nonprofit Network in London, Ontario and on social change at the Coady International Institute in Nova Scotia. At Coady, Joel's capstone project was on the convergence of community-engaged scholarship and advanced research in the Humanities. In this project, Joel developed a method of conducting interviews rooted in the storytelling practices of Atlantic Canada that he will implement in a practice-based research initiative.
---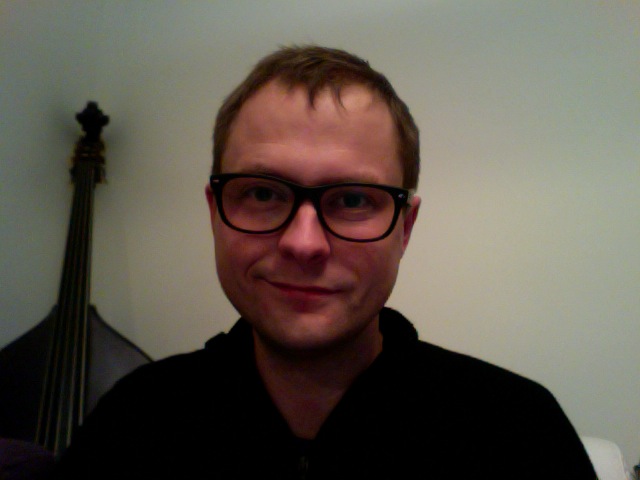 Donnie Calabrese, Program Coordinator
Donald Calabrese is a PhD candidate in the department of English at Western University.  His primary research surrounds the manuscripts and "avant-texte" of James Joyce's Ulysses. He is currently studying (re)naming in the Ulysses avant-texte and how it complicates the printed text of the novel. His secondary interests include Frank O'Hara and New York School collaboration, comix, Christopher Marlowe and the philosophy of language. Spending the last five years as a musician based in Cape Breton, Nova Scotia, Donald collaborated on a variety of community projects including a successful (and ongoing) public speaker series, a hyper-local community newspaper, and public space reclamation endeavors. Informed by the work of the Antigonish Movement, Donald is fiercely devoted to cooperative labour and education and is currently working on a graphic biography of the founder of the Antigonish Movement, Moses Coady.
---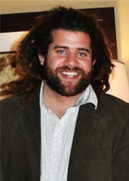 Michael Courey, Program Coordinator
Michael Courey is a 4th year Ph.D candidate in Sociology at Western University and a community organizer in the Old East Village located in East London, Ontario. Previously studying at the University of Guelph where he completed a Diploma in Agriculture and a BA in Sociology and Business Administration, Michael came to Western in 2007 to pursue his graduate studies His research interests are wide ranging from human development, identity formation, youth studies, and critical social theory, to his most recent academic endeavours in urban renewal and community organizations. Michael displays a passion for connecting social theory to action through his involvement with various organizations across London including the Old East Village Community Association, the Community Advisory Council at the London InterCommunity Health Centre, and his leading role in developing the Old East Village Community and Cultural Development Initiative. Michael's dissertation focuses on social values and the construction of social spaces in Old East Village. Although the project is in its formation he will be working with local groups and organizations to develop research questions relevant to these groups as well as to academic literature on urban renewal and social spaces. He is very concerned with the questions: knowledge for whom? And, knowledge for what? And believes that these questions need to be tended to much more explicitly in social science research.
---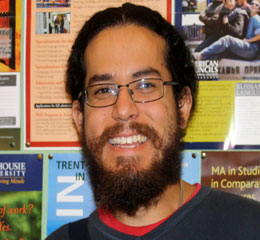 Jaime R. Brenes Reyes, Program Coordinator
Jaime R. Brenes Reyes is a PhD student in Hispanic Studies, a grad program within the Department of Modern Languages and Literatures. Jaime's current research explores the aura that arises when reading good literature. He argues that an analysis of literature as an epileptic episode may give us some clues. Based on his research on Latin American literature and literary theory (as well as his own experience of living with seizures), he aims to explore whether the act of reading Argentine writer and essayist Julio Cortázar's fiction can be understood as epileptical. Jaime's research may have important implications for the understanding of Cortázar's oeuvre and the contextualization of neurological malfunctions from the viewpoint of literature. Beyond his academic interests, he have a great love for literature, jazz music, black coffee, spicy food, CBC Radio 2, playing with his children and looking at the moons
---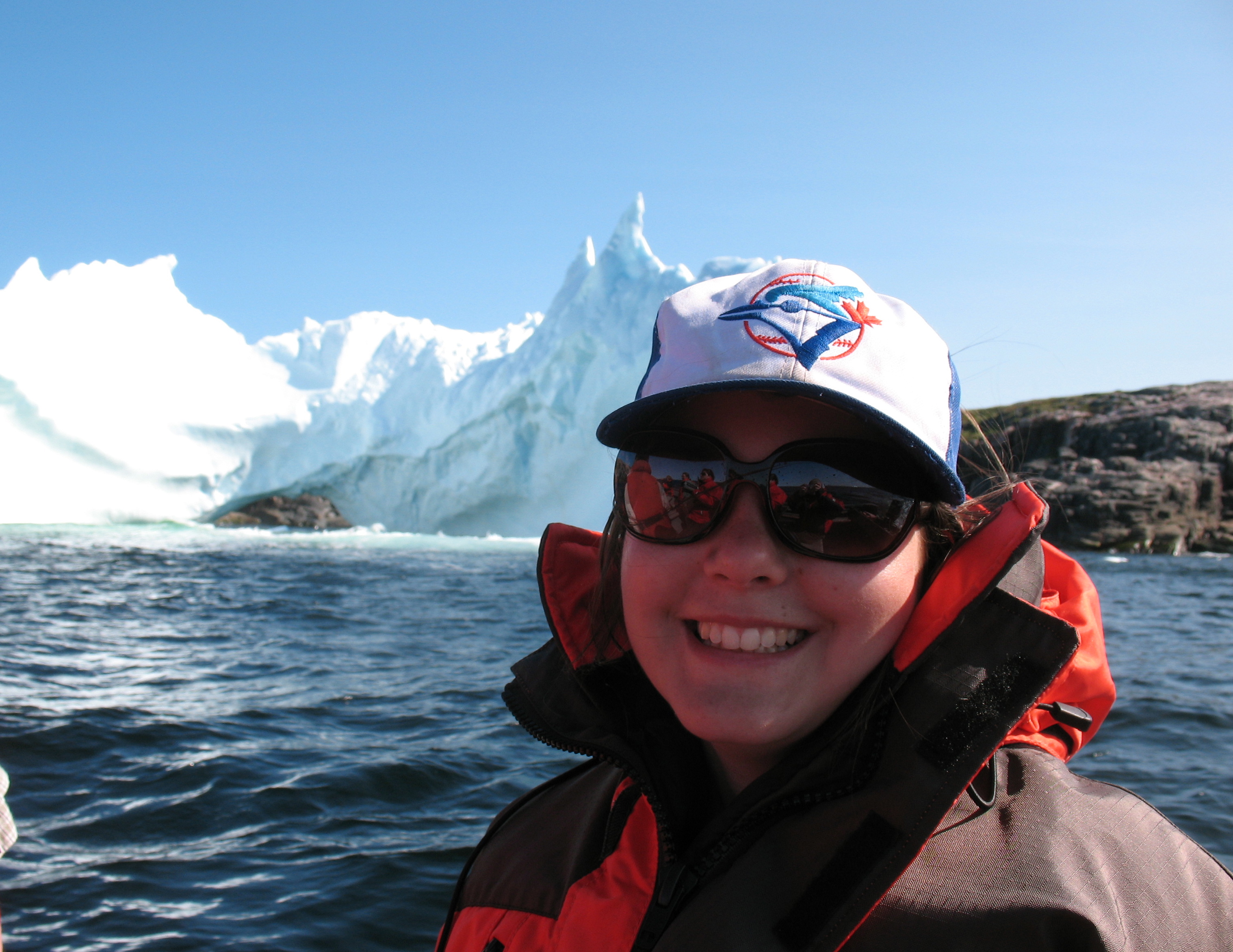 Laura Kelvin, Program Coordinator
Laura Kelvin is a PhD student in the Department of Anthropology at Western University. Her research employs community archaeology strategies to examine the history of Banks Island, NWT. In collaboration with the Inuvialuit community of Sachs Harbour, Laura plans to design a website that will feature Inuvialuit and archaeological interpretations of the past to explore how digital space can be used to facilitate multivocal analyses She will also use oral history and ethnohistorical research to examine how previous archaeological and anthropological research has impacted the community, and how archaeologists and community members can work towards the decolonization of archaeological practices. Previously, she completed a BA at the University of Western Ontario in anthropology with a minor in First Nations studies and a MA in archaeology at Memorial University. Her MA thesis, The Inuit-Metis of Sandwich Bay: Oral Histories and Archaeology, examined the ethnogenesis of the Labrador Metis community. During this work Laura lived in Cartwright, Labrador where she conducted oral history interviews with the community's Elders to learn about their past settlement and land use practices. Laura is also an active member of the Committee for Women in Anthropology.
---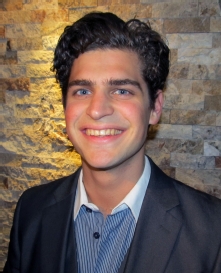 Jamie Rooney, Program Coordinator
Jamie Rooney is currently a Scholar's Elective undergraduate student, pursuing an Honors Specialization in English at Western University and SciencesPo, Paris. He specializes in trauma, mourning and melancholia in contemporary literature and theory and has published in The Word Hoard. After completing a volunteer exchange to Mozambique and a cross-Canada cycling fundraiser for Canada World Youth, Rooney served on the organization's Board of Directors from 2010-2012. Additionally, he is currently the International Director of AJUDE Mozambique Rooney has delivered keynote addresses on civic engagement and experiential learning at conferences and events across Canada; his audiences have included high school and university students, Canadian and international NGOs, the Prime Minister, Governor General and Duke and Duchess of Cambridge. Internationally, he has addressed events including the International Orphanage Conference in Mozambique and the African Regional Learning Forum in Cape Town, South Africa. In 2012-2013, Rooney was awarded the Scholar's Program Scholarship, Diana Beattie Exchange Scholarship, Memorial Scholarship, Marguerite Torney Scholarship and the UWO Faculty Association Scholarship and has been a past winner of the Global Changemaker Award given by the Ontario Council for International Cooperation
Public Humanities Alumni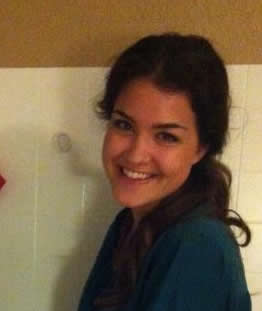 Samantha Angrove, Program Coordinator
Samantha Angove is from Thunder Bay, Ontario and holds a Bachelor of Arts degree with honours in Psychology from Lakehead University. She completed a portion of her B.A. at Charles Sturt University in Australia. Currently, she is completing her Master of Arts degree in Art History at Western University, Canada. Samantha has volunteered at the Thunder Bay Art Gallery and was a mural painter for the NPO Action Neighbourhood Change. She has also worked as a researcher for a NPO that has a goal of establishing a national museum/science centre for Canada's grain trade history. Samantha recently co-curated an exhibition from the McIntosh Gallery's permanent collection in London, Ontario. Accompanying the exhibition was the catalogue publication Negotiation within the Frame: textual and pictorial connections in art. The research for her M.A. thesis focuses on contemporary indigenous artists who explore settler colonialism in their work, and contemporary art exhibitions that navigate the complexities of postcoloniality through references to popular culture.
---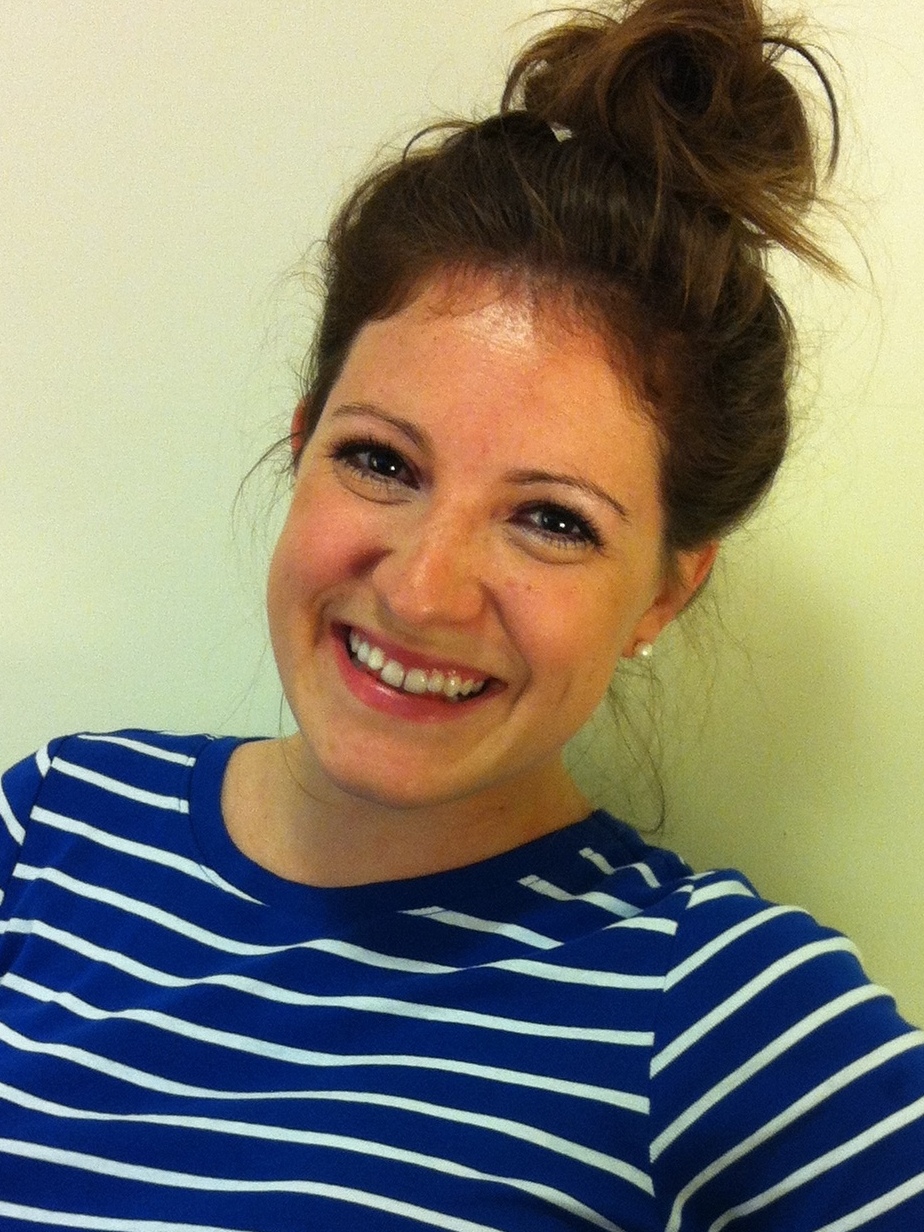 Cierra Webster, Program Coordinator
Cierra Webster completed her Bachelor of Arts (Honours) degree from Queen's University with a double major in art history and history. Currently, she is a Master's of Arts student in the department of visual arts at Western University. Cierra's thesis analyses how contemporary North American art practices mobilize queer methodological frameworks to unsettle the canon of art history. She specifically focuses on concepts of homonormativity, homonationalism, and queering settler colonialism through an examination of the Smithsonian Hide/Seek exhibition, Kent Monkman's paintings, and General Idea's FILE Megazine project. In addition, she received a Queen's University Excellence Scholarship and has worked at the Agnes Etherington Art Centre and Museum London. Outside of the art world, Cierra has also worked extensively with social justice and activism programs, oftentimes working with youth. Of these include social issues theatre groups, education-based programs and conferences, fundraising events, and anti-oppression workshops.