Associate Dean (Academic) Newsletter
March 2021 Edition 
Hello from Tracy Isaacs, Associate Dean (Academic)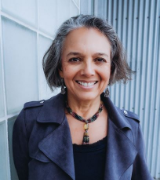 In this month's newsletter:
Important Dates

What we do

Intent to Register

Deadline to withdraw without Academic Penalty

Summer Activation and Registration

Application for Graduation

Digital Student Experience

Mental Health Support

Academic accommodation

Chat with counselling

Covid on Campus

News from AHSC

Events
---
Important Dates: 
February 13th - 21st
February 19th
Final April exam schedule released, no room assignments
February 22nd
February 16th
Summer Term Activation opens
Summer course registration begins
February 26th
Summer 2021 Supplemental OSAP Applications available
Last day to apply for Fall/Winter OSAP
In Absentia February Convocation
March 1st
Applications to graduate in June 2021 available
March 14th
Last day to mark a second-term half course as Discovery Credit
Last day to drop a second-term half course without academic penalty
March 19th
Last day to submit supporting documentation for OSAP
March 31st
Intent to Register closes
---
What we do: 
Please note: we are operating virtually at the moment. All questions can be directed to arts@uwo.ca or can be answered by visiting our website- arts.uwo.ca/counselling
compassionate issues or other problems that would affect your attendance and performance in courses

Requests for special examinations or extensions for term-work, special permissions

Appeal procedures/interpretation of Senate regulations

Graduation issues

Progression questions
---
Intent to Register
Intent to register is the process of declaring your program of study and will take place in February and March. Though typically we would hold in-person info sessions and department appointments, this year will be a little different, as things will be virtual. Keep your eyes posted to the Arts and Humanities Facebook page and our Counselling site for more information about upcoming info sessions.
Intent to Register will be available in February until March 31st at 11:59PM via your student center account.  Instructions available online here 
Who should submit an Intent to Register? 
Students currently in Year 1 
should complete an ITR in order to declare their program(s).  As well, senior students who would like to revise any aspect of their program should complete an ITR.
For students that do not complete an ITR, your ITR choice will be automatically set to continue in the current program.  Provided students meet program progression requirements, you will continue in the current program(s).


---
Deadline to withdraw without Academic Penalty
The deadline to withdraw without penalty (WDN) from second-term courses (suffixes B/G/X) is Sunday, March 14 (extended to Monday, March 15). Students withdraw without penalty via their student center account at student.uwo.ca. Courses dropped after this deadline will result in an automatic failure (F = 40%).
---
Summer Activation and Registration
Students intending to enroll in courses for the spring/summer term may complete their Summer Activation via their student center account starting February 16, 2021.  For more details, please visit https://registrar.uwo.ca/features/summercourseregistration2021/index.html as well as https://registrar.uwo.ca/academics/register_in_courses/summer.html
For Spring/Summer sessional dates and deadlines, please click here
To access the Spring/Summer Timetable click here
---
Application for Graduation:
Application to Graduate for June 2021 available via the student centre account as of March 1.  The deadline to apply for June Convocation is April 30. 
---
Digital Student Experience
Things look a lot different this year. While some of you may be returning to in-class lectures, others are working remotely.
Find the online support you need to be successful remotely. Visit the Digital Student Experience website
---
Mental Health Support
Most people have been touched by mental health concerns. During this very unpredictable time, stress and anxiety are at an all-time high, and we at counseling want you to know that you are not alone. There are many resources on campus to help you. Please don't hesitate to reach out and get the help you need. Please take a look at the resources here: https://www.uwo.ca/health/mental_wellbeing/ if you need any more information email us at arts@uwo.ca. We are here to help!
---
Academic accommodation
Please note that we understand that things happen.  Health and mental health issues can be accommodated for, with the proper documentation. Please get a medical professional to fill out the Student Medical Certificate and send it with all relevant details to arts@uwo.ca. This MUST be done in a timely manner. If you need accommodation for something, you must inform your instructor (no personal details are necessary) and contact counselling ASAP.  You can find more info on our website. Please also make sure if you are looking to change a course, drop a course, etc., that you adhering to all deadlines. We cannot accommodate late drops and adds and must follow university and senate policies.
---
Chatting with Academic Counselling now available: A note from your Counselling team
It's been strange not seeing all of you in person. We miss our students dreadfully and can't wait for the day to see you in our office again. We know it's been tough trying to navigate everything virtually, but we are hoping that our new chat function helps with this a little. You can now chat with a member of our team Tuesdays from 1:00 – 3:00 and Thursdays 10:00 – 12:00. Just go to our website and hit the chat icon, where someone can assist you. There are also other chat functions for various resources on campus (such as the registrar's office) so please take the time to reach out!
---
A note about COVID on our campus
We know this is a very strange time and that things are very different from other years. Please remember that we are here for you virtually to help you to navigate through any academic issues. Please take a look at the resources in this newsletter and on our website, and don't hesitate to email us at arts@uwo.ca. As a community it is our responsibility to act accordingly to prevent the spread of COVID. Please do your part. Follow the London and Middlesex Health Unit on social media, and take a look at their website to stay updated: https://www.healthunit.com/novel-coronavirus
---
News from AHSC
---
Events 
http://www.events.westernu.ca/events/arts-humanities/