December 2017
Associate Dean Newsletter - December 2017

Tracy Isaacs, Associate Dean (Academic)

Faculty of Arts & Humanities
Dear Arts and Humanities Students,
Hi everyone. It's just about the end of term and if you feel the way I do, you're experiencing the crunch of lots of things that need your attention in an increasingly short span of time. It's like this every year. We can do it. I've had a chance to chat with quite a few of you over the past few months and I always come away from our conversations impressed with your energy, creativity, and achievements. I wish you all the best for end of term and the December examinations. It's a tough squeeze, but if you can get all your other course work done before the December 9 study day then you can use that time to take a breather and start prepping for your exams.
In this month's edition of the Associate Dean's Newsletter, I'll be covering:
Important Dates
December Exams - What to Know
Arts & Humanities Student Named Western's 23rd Rhodes Scholar
Winner of "Canada 150" Art Competition
Artwork in Academic Counselling
Events
1. Important Dates
December 8: Fall/Winter Term classes end.
December 9: Study Day.
December 10-21: Mid-year examination period.
January 8: Classes resume.
January 16: Last day to add a second-term half course or a second-term full course.
January 22: Last day to receive applications for graduation: In Absentia February Convocation.
January 31: Deadline to apply for relief against a final grade in a first-term course.
2. December Exams - What to Know
The December exam period will soon be upon us and many of you will be writing either mid-term exams and/or finals during this time. Here are some important pieces of information to keep in mind:
If you happen to fall ill on the day of an exam or during an exam, please see a physician ASAP and get the proper medical documentation filled out (download the UWO Student Medical Certificate on the Arts and Humanities website (http://www.uwo.ca/arts/counselling/img/pdf/medicalform.pdf). For any other situations that result in missing an exam (or missing an assignment deadline) please drop by the Academic Counselling Office (IGAB-1N20) first. ALWAYS involve the academic counsellors when seeking accommodation. Please do not deal with your professors directly when it comes to accommodation issues -- let the professionals handle it, namely the Academic Counsellors for the Faculty. If you fail to submit the documentation in a timely manner, you may be denied accommodation. Please visit http://www.uwo.ca/arts/counselling/procedures/examinations.html for more information pertaining to exams and accommodations.


Remember that sleeping in, misreading the exam timetable, or not being able to find your exam room are not legitimate reasons for missing exams. It's a good idea to make sure you have a back-up alarm, that you've double checked the time of your exam, and if you've never visited the location where your exam is being held, go check it out ahead of time.  You can find more information about Western's exam policies and the most up-to-date exam schedule on the registrar's website: http://www.registrar.uwo.ca/examinations/exam_schedule.html


Please note there are study spaces available for student use in both the Atrium of IGAB and the Study Space in AHB 2G30.
3. Arts & Humanities Student Named Western's 23rd Rhodes Scholar
Congratulations to Levi Hord!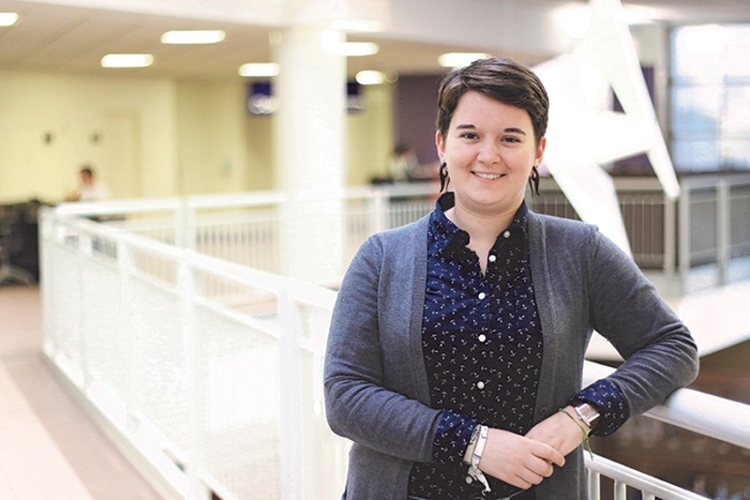 Levi – a fourth-year Sexuality Studies, School for Advanced Studies in Arts & Humanities (SASAH) and Scholar's Electives student in the Faculty of Arts & Humanities – has earned the opportunity to study at the University of Oxford as Western's 23rd Rhodes Scholar. See the full story in Western News: http://news.westernu.ca/2017/11/western-student-named-rhodes-scholar/ 
4. Winner of Canada 150 Art Competition
I would also like to extend congratulations to Paul Chartrand (MFA '17), who recently unveiled a new piece of artwork in the Atrium of the International & Graduate Affairs Building. Paul was the winner of the Canada 150 Art Competition hosted by Western International and McIntosh Gallery. I invite you to come and check it out on your way to visit our Academic Counsellors. You can find more information about Paul's artwork at http://www.uwo.ca/canada150/art_competition/index.html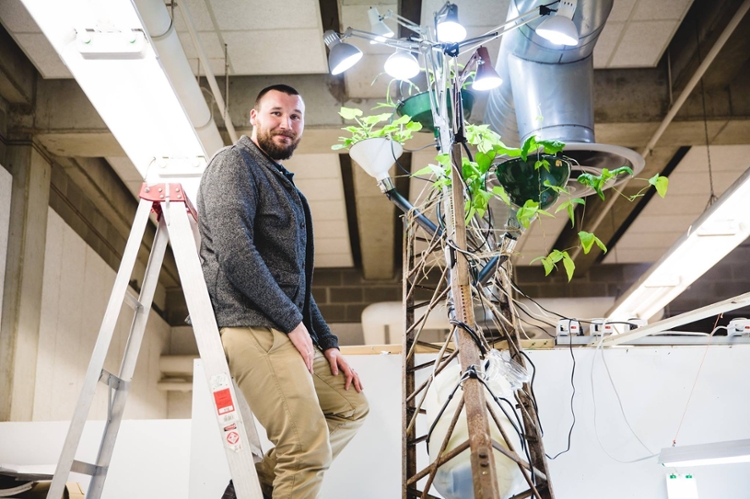 5. Artwork in Academic Counselling
Throughout the fall/winter, the Academic Counselling Office displays artwork by students from the Department of Visual Arts.  To learn more about the artists and their artwork, visit http://www.uwo.ca/arts/counselling/about_us/office_art.html. 
From mid-October till mid-November, we have the following art pieces on display: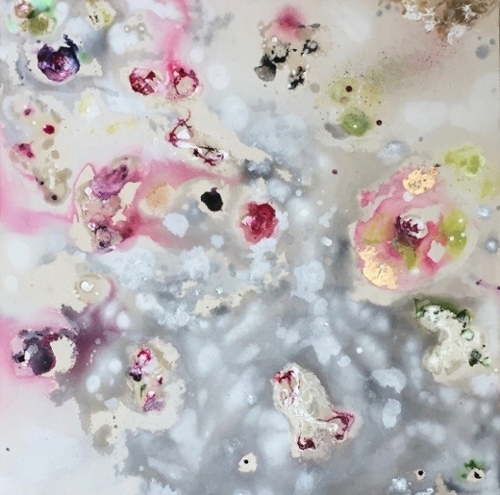 Danielle Collier's Institution (2017)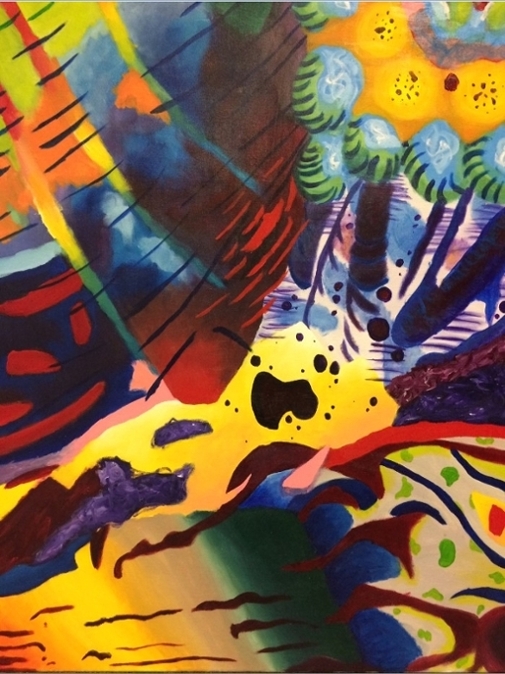 J. Brooke Hunter's Microscopic (2016)
6. Events
The Department of English & Writing Studies held their 1st Annual Fall Awards Reception last month.
Click to see how you could be invited to the next one: http://www.uwo.ca/english/undergraduate/scholarships_and_awards.html
December 6:
St. John Ambulance Therapy Dogs: De-Stress Event
UCC Mustang Lounge
12:30 pm – 2:00 pm
December 7:
St. John Ambulance Therapy Dogs: De-Stress Event
UCC Mustang Lounge
12:30 pm – 2:00 pm
December 15:
Cake Raffle in support of United Way of London & Middlesex
IGAB Atrium 
To find out about the latest news and events in Arts and Humanities, go to the Faculty of Arts and Humanities website: http://www.uwo.ca/arts/
To find out what's happening on campus, check out Western's events page: http://events.westernu.ca/
---
Remember that I and my team in Arts and Humanities Counselling (IGAB 1N20), Amanda, Ben, Carrie, and Sarah are here to support you throughout the academic year. If there is anything going on that is having an impact on your studies, please drop by to speak to an academic counsellor to discuss your options.
In closing, I'm going to give the same advice I gave last December, which is to remember to do all the smart things that keep you grounded. Some suggestions: get enough sleep, eat three decent meals a day, "single-task" instead of multi-task, take breaks from your work to spend time alone and with friends, and do some form of exercise each day. How about making a checklist of what keeps you grounded and commit to checking off at least three of those things each day?
Wishing you and yours a safe, happy, relaxing time over the break.
Catch up with you next year,

Tracy Isaacs, Associate Dean (Academic), Arts & Humanities