We are a research laboratory within the Department of Anatomy & Cell Biology at the Schulich School of Medicine & Dentistry, Western University, in London, Ontario, Canada. Together with contiguous laboratories with research programs in gap junction biology, we collectively occupy over 1200 square feet of space in the Dental Science Building. Personnel in the Laird laboratory have direct access to various core instruments and facilities located on the same floor as the main laboratory space. Typically, 4-8 trainees and staff are involved in connexin and pannexin biology in healthy tissues and in disease.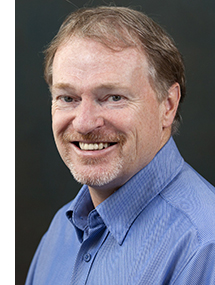 Dale W. Laird holds a BSc in Biology from the University of Prince Edward Island, and an MSc and PhD, both in Biochemistry, from the University of British Columbia. After completing a postdoctoral fellowship at the California Institute of Technology in 1992, his initial academic appointment as an Assistant Professor was at McGill University in Montreal. After receiving promotion and tenure to Associate Professor, Dr. Laird relocated to Western University in 1997 where he was promoted to Full Professor in 2002. Dr. Laird's primary research interest involves studies related to the function of gap junction proteins, connexins, in health and disease.
Dr. Laird has received awards which include the Premier's Research Excellence Award, the Medical Research Council Scientist Award, a Faculty Scholar Award, the Dean's Award of Excellence - Research and a Distinguished University Professor Award. He held a Tier 1 Canada Research Chair from 2004-2018. In 2016, he had the honour of being inducted as a Fellow into the Canadian Academy of Health Sciences. In 2021, he became the Assistant Dean, Research Chairs and Awards.